Singapore, 11 October 2012 – SONY Singapore unveiled the new VAIO Duo 11 Slider Tablet and other new type of VAIO series which support in Window 8 and introducing the new style of touch experience.
The New VAIO Duo 11 came in light and slim design for user to experience the new interface of touch screen portable PC and it allow you to switch instantly between slate and keyboard mode with the surf slider design. Hence, user can Slide into keyboard mode when you need to use the keyboard to work on documents and turn it over to comfortably browse the Internet.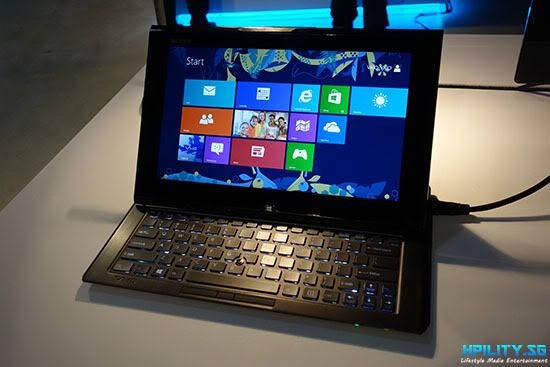 During the media launch, demonstrations were shown on how the new VAIO series work together with the Window 8 and the syncing work between from Tablet/Ultrabook to other device such as BRAVIA TV and Sony Xperia.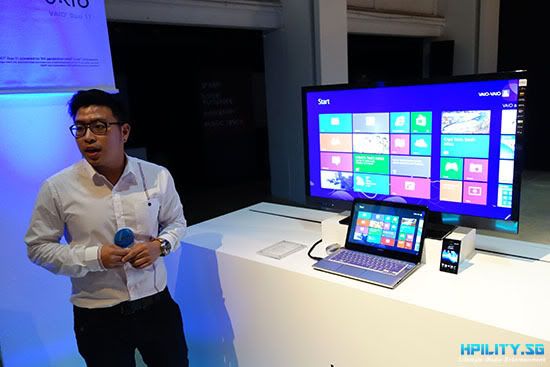 Main highlights features of SONY VAIO Duo 11:
The latest Intel Core i7 Series
SSD Storage
Surf Slider Design
Digitizer Stylus
Sony original application
The most interesting part of SONY VAIO Duo 11 is their Digitizer Stylus whereby you can use it to write, sketch, draw and even do cropping of picture. Thus with this, SONY itself has created an unique applications such as "Note Anytime VAIO", "Active Clip", "Slide show add-in", "One Note" and etc… especially for VAIO Duo 11.
SONY VAIO Duo 11 Specifications: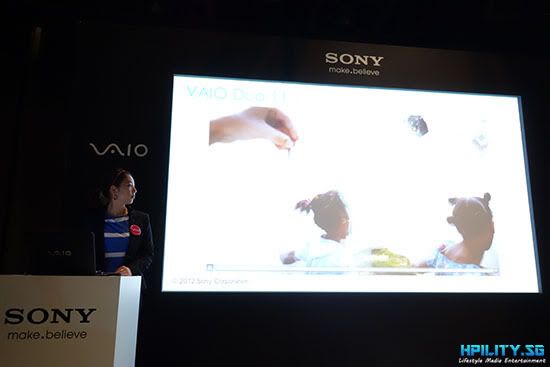 The new VAIO™ Duo 11 from Sony will be sold at S$1,999 for the Intel® Core™ i5-3317U Processor and S$2699 for the Intel® Core™ i7-3517U, and will be available in Singapore from November 2012.