Hi Readers! Something happening on Singtel's Twitter today! Yes! Celebrity comedian Hossan Leong is live tweeting from SingTel's Twitter page today and interacting with its customers related to the 4G mobile service. So what can you do with 4G network? *There are lots of things you can do!!!* Haha Here is my tweet to @SingTel "#Need4GSpeed to chat with my admire girl on facebook!"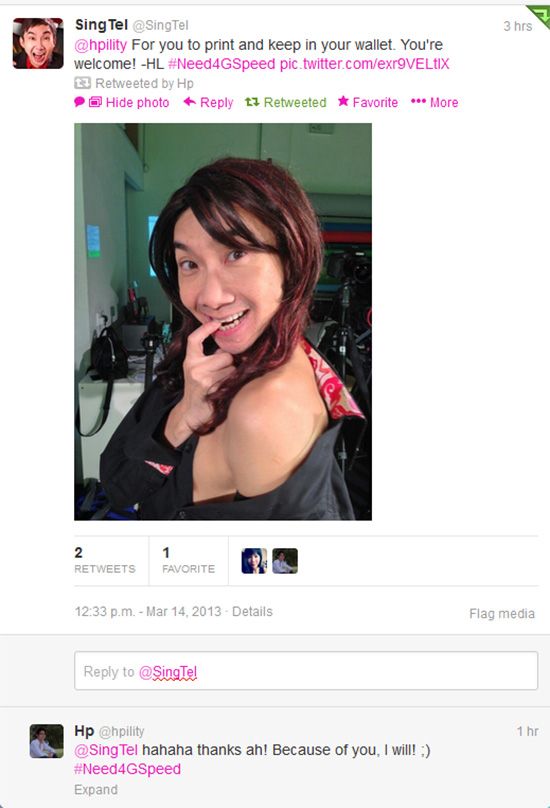 This online event brings to life the joy of having the fastest mobile internet connectivity as part of a campaign to promote SingTel's 4G mobile service.
SingTel has been rapidly expanding its 4G network and is on-track to provide island wide coverage by the end of March 2013. With the fastest mobile internet connectivity in Singapore, SingTel's new 4G network offers users ultra-high-speed connectivity whenever they need it, enabling them to instantly download videos, share photos with friends, and enjoy smoother surfing and gaming experiences.
To find out more about the mischief Hossan has up his sleeve, view what he has to say here: http://youtu.be/WJroCYdZj3E