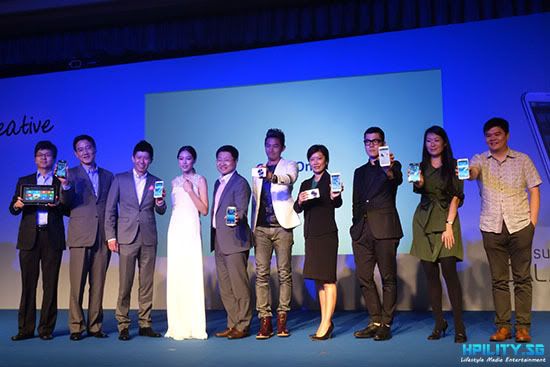 Singapore, 17th October 2012 – Samsung Galaxy Note II LTE and Samsung Galaxy camera and ATIV Smart PC has officially launched in Singapore today together with the new Samsung Galaxy Note II ambassador's Olivia Ong (Singapore Talented Singer-songwriter) as well as Samsung Galaxy Camera ambassador's Desmond Tan (Mediacorp Artiste).
The highlight of this media launch event had showcase the uniquely of Samsung 'be creative', the new Samsung gadgets will lead consumers to a smarter digital lifestyle. Hence, Samsung Galaxy Note II LTE and Galaxy camera is the next big things happening in the market.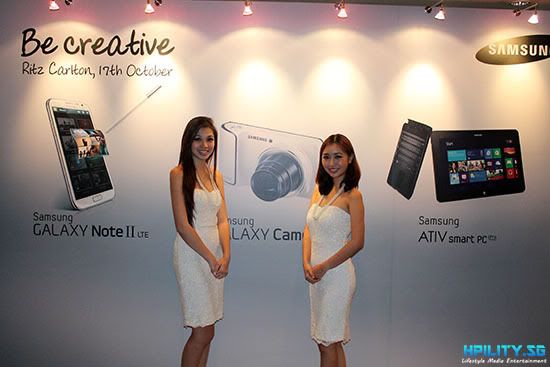 Olivia Ong announced that she will participate in "The Wonderland" project – a creative journey she will embark on to compose an original song "Wonderland" and make it into a music video as she captures her inspirations and thoughts with the GALAXY Note II LTE.
Desmond Tan – Samsung Galaxy Camera Ambassador
Desmond Tan demonstrating how to use the Galaxy Camera to upload his photo to Instagram.
Olivia Ong and Desmond Tan Interview Session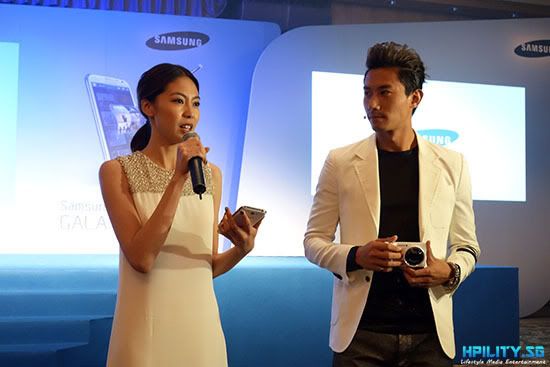 Next, we went to the demonstration preview room to try out the Samsung Galaxy Note II LTE, Galaxy Camera as well as the Samsung smart PC with Windows 8 OS.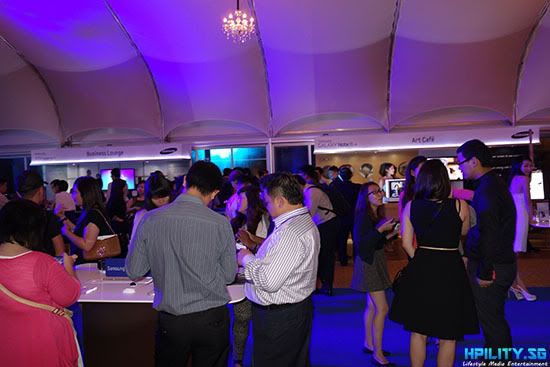 Samsung Galaxy Note II LTE with S Pen
Pretty Model with Samsung Galaxy Note II LTE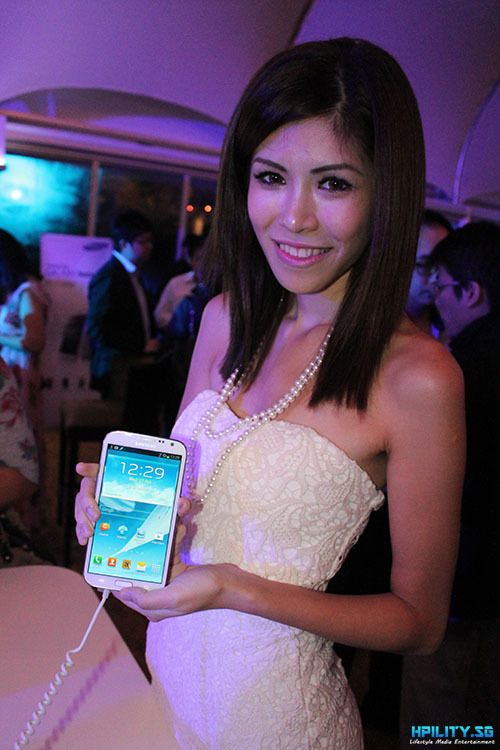 With the true multitasking added in, user now can enjoy the Pop up play features (Video flows on top of the screen so that users can do their tasks while viewing the video), with multiple applications seamlessly while doing other tasks.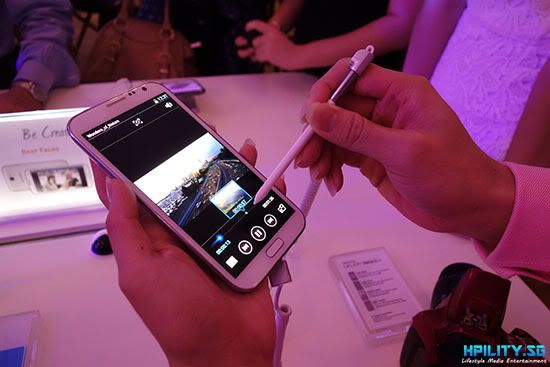 S Pen has been dramatically enhanced from the original GALAXY Note. The Air View feature allows users one-depth preview of the content including photo gallery, email, web browsing, and more. Furthermore, S Note offers Formula Match / Shape Match , which enable more organized idea capturing and expression. Annotation, cropping, and cut & paste are all very natural and intuitive on S Note, and enhance the user's efficiency and creativity in his/her daily life.
Main highlights features about Samsung GALAXY Note II LTE
True Multitasking: Multi Windows and Pop Up Video
Advanced S Pen & Note usage
Instant and Seamless Sharing
Top-end performance
*We will write about the Samsung GALAXY Note II LTE once we get our review set.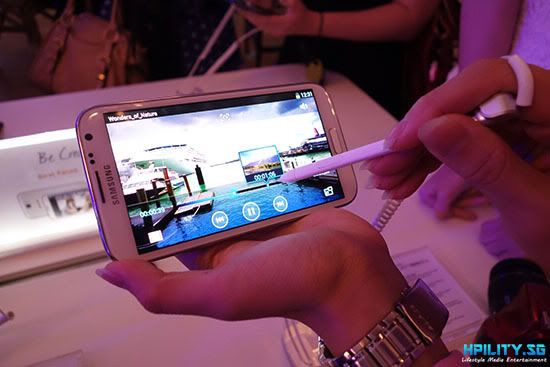 Next, let me show you the new Samsung Galaxy Camera which allows you to edit and share photos instantly on social media platforms such as Instagram, Facebook and Twitter. With Android™ OS and 3G connectivity of a smartphone, the GALAXY Camera addresses the so-far unmet needs of users wishing to shoot, enjoy, edit and share high-quality, pro-like images on one portable device.
Key highlights of Samsung Galaxy Camera
'Smart Pro' feature
Advanced image sensor and lens
'Photo Wizard' Feature
'Auto Cloud Backup' feature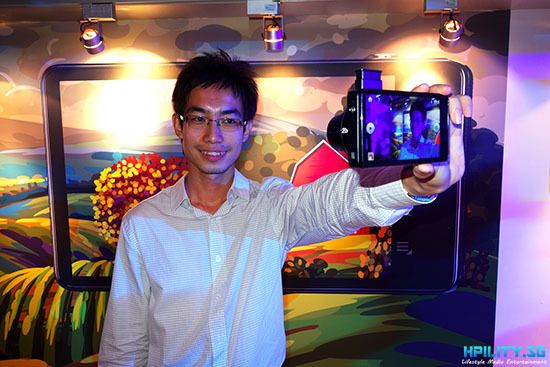 Samsung GALAXY Camera support micro sd card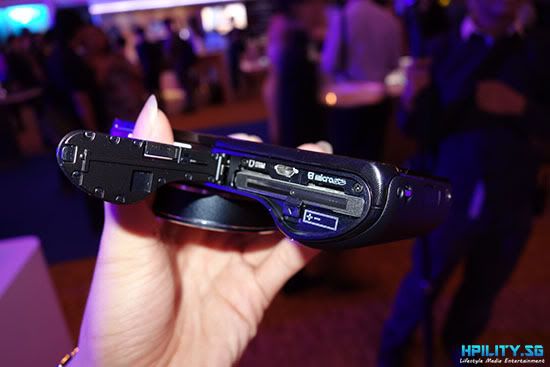 The GALAXY Note II LTE comes in Ceramic White or Titan Gray colour options and will be available at $998 (without contract) from 20th October 2012. It will also be available for sale from the three mobile operators (Singtel, Starhub, M1).