PHICOMM Singapore launches the P660 Smartphone, making its flagship debut South-East Asia appearance in Singapore at CommunicAsia 2015 event. The P660 marks PHICOMM's transit from original Equipment Manufacturer to a Smartphone brand to provide users an outstanding all-rounded experience.
The new P660 Smartphone comes with lightweight and sleek black design, operating on Android Kit Kat 4.4.4., and equipped with 1.5 GHz Qualcomm Snapdragon 615 Octa-Core processor allowing user to fast access in their social media apps and able to achieve smooth multitasking without affecting performance and power. The 2,300-mAh battery provides over ten hours of talk time, and up to seven hours of uninterrupted video viewing.
The Smartphone also comes with a built-in 13 megapixel camera using the SONY Stacked CMOS IMX214 sensors which allow the camera to capture stunning and vivid still images. Besides that, the front camera supports 5 megapixels with 84 degree wide-angle lenses allow you to take perfect selfie with large group of people.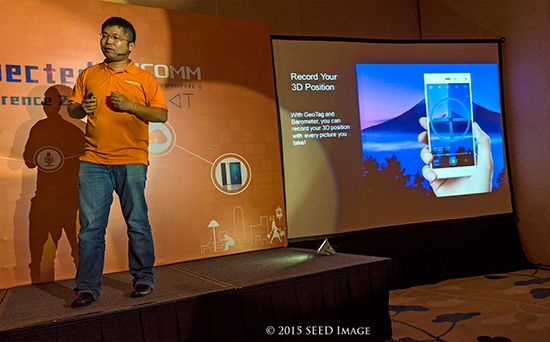 On top of the long battery life and superior performance, the P660 comes equipped with a host of amazing functions such as Bluetooth 4.0 support, acceleration, light and proximity sensor, as well as AGPS support. Connecting with other devices simultaneously for file sharing is made easy with Wi-Fi Direct, allowing other Wi-Fi Direct enabled devices to connect to P660 without requiring a wireless access point.
The Flagship P660 Smartphone is retailing at S$318 and is available in Black, and is sold in Singapore via the PHICOMM Showroom and online store at www.phicommasia.com starting from 4th June 2015.
PHICOMM P660