iVault new launch website selling high quality original goods of iPhone, iPad and iPod Accessories and as an Ambassadors of iVault, today I am going to introduce you guys a new iphone 4/4S protection case – The Flip Note Style!
If you are an iPhone User, I believe you guys have many way to protect your iPhone 4 or even the latest version iPhone 4S. I have been using this Flip Note Style of iPhone 4 protection for quite a sometime and review was that it has a natural touch whenever you are holding it.

This iPhone 4/4S Flip Note Style is designed in Japan by Simplism. It comes in elegant way of presenting your iPhone to the audience and it is flexible when it comes to flipping. This Flip Note Style case is made of 100% leather and peach wood and it give a warm natural and smooth feel to your device.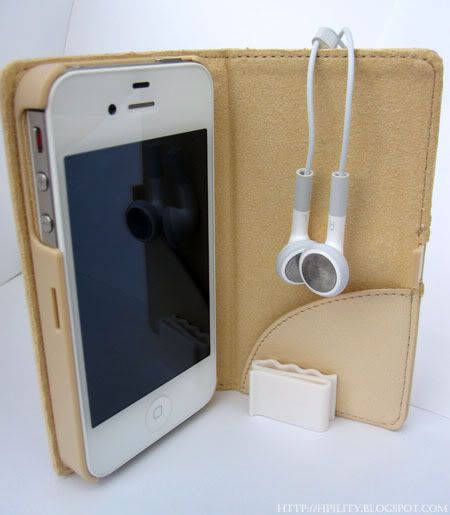 Likewise, the case is built with a thin plate for extra iPhone protection. An additional plastic frame holds your iPhone firmly so that it won't slip out and secures it from scratches. Not only that, with the card slot at the side of Flip note case, it allow you to put on important stuff such as credit card, identify card, paper notes and etc…

4 reasons why you need to buy Flip Note Style Case:
– Convenient inner card slot for ID or Business Card
– Lavished with high quality authentic leather for an elegant look
– Camera-ready design
– Free cable clip included

As an iVault Ambassadors of Me, I am here to promote good news to you guys! if you are interested in buying the 'Flip Note Style' protection case for your iPhone 4/4S, you are feel free to visit to this website [iVault Flip Note] and follow the step below here:
1. Choose the colour option design you want and click Add to Cart.
2. Enter my name 'HPILITY' at the "Coupon Code" and click "Update Cart" and you get to enjoy 10% off from the original price!

However, the Flip Note Style case is only compatible with iPhone 4 and iPhone 4S. Last but not least, hope you guys enjoy using the Flip Note iPhone Protection Case! Remember to Quote "HPILITY" for 10% Discount off at iVault!!!