Welcome to the land of smile – Bangkok, Capital of Thailand! I believe most of us love to visit Bangkok (BKK) because it is a well-known shopping heaven for the guys and ladies. Though my research, I had also penned down my first Bangkok 4D3N trip itinerary happened last year.
Most of us have heard about good food and attraction places in BKK. Hence, I managed to spend less than $400 SGD throughout my 4D3N BKK trip. Well, today let me share with you guys about my itinerary in Bangkok (BKK)! Woot ~! Let's start now!
Disclaimer***
Many of you who have followed my social media on Facebook and Instagram, will realise that my trip is actually 5D4N. YES it is! Just that I flew in the evening and reach Bangkok Airport at night, therefore I have modified my travel schedule and minimize my trip to 4D3N. The $400 SGD does not include air ticket and accommodation. $400 SGD is about 9600 Baht.
Bangkok 4D3N Trip Day 1:
Happening last year October, My 2 good friend and I decided to go Bangkok for our holiday free and easy trip. We flew with Scoot Airlines from Singapore to Bangkok Don Mueang Airport. The journey was smooth and we checked in to Holiday Inn Express Bangkok Sathorn Hotel.
Late Morning, we kick-off our exciting trip with shopping at Pratunam Mall! Woohoo, this is one of favourite and common bargain place for tourist to enjoy shopping for fashions in Bangkok. I would say that those shop lined along the path of shopping mall were competitive, and you will realize that things start to get really cheap when you're buying bulk.
Next, we had our lunch at one of the famous Soi 19 Thai Wanton Mee in BKK. This place is only a short distance walk from Pratunam shopping mall. I am glad that to try out the Soi 19 Thai Wanton Mee in BKK and it taste really fresh and delicious. If you miss out this in BKK, no worries, because there is also an outlet opened in Singapore located at Ang Mo Kio Ave 5 Coffeshop. Lol MUST TRY!
Pratunam Wanton Noodles (Saeb X2 Wanton Noodles)
Address: Soi Phetchaburi 19, Pratunam, Bangkok
One bowl cost about 50 ~ 100 baht
A chilling afternoon, my friends and I decided to go for café hopping! And guess what… We visited the Mr. Jones' Orphanage Cake Shop! It is also known as Teddy Bear café, a place selling yummylicious cakes, cookies and high quality milkshakes. The theme café was decorated with teddy bears and horizon stars ambiance, very cozy and lovely.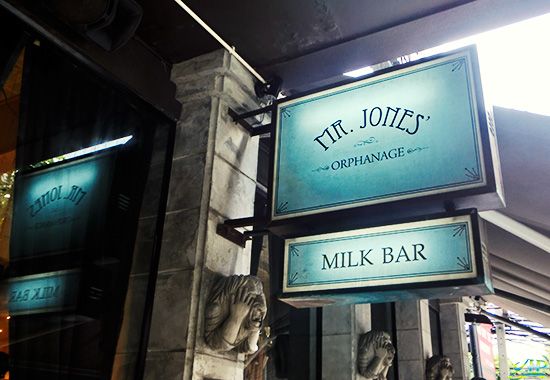 Childhood bedtime stories. ~
This is not a kitchen! Is right entrance of the cafe!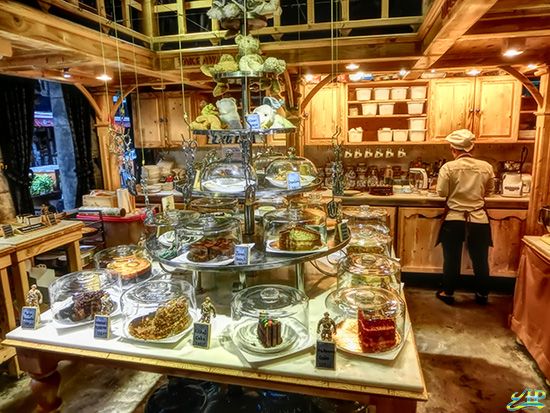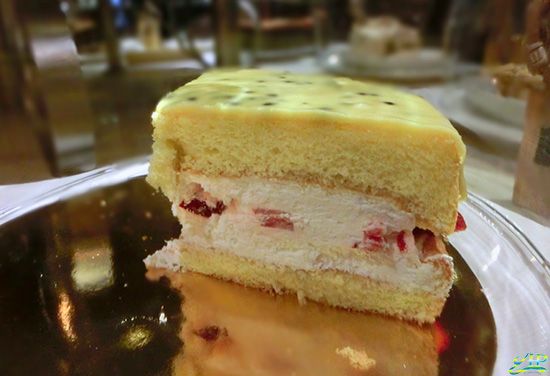 This interesting milkshake has captured my mind, it comes in creative design topping such as our favourite childhood story; Pinocchio.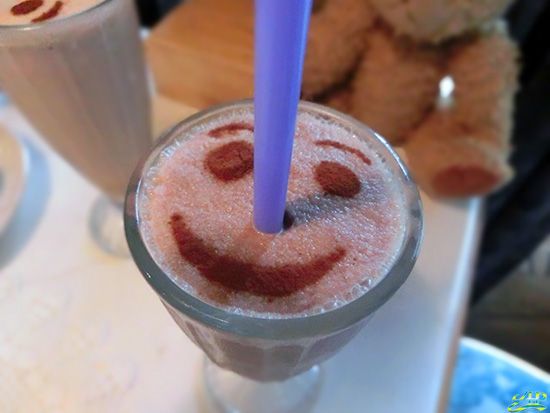 Favourite Strawberry waffles with honey cream ice cream. Totally worth the price!
My Bear, My Dessert, My Flower, My Drink! Heheh
So what's happening at night?
We visited the Rod Fai Market (Train Market) in Bangkok!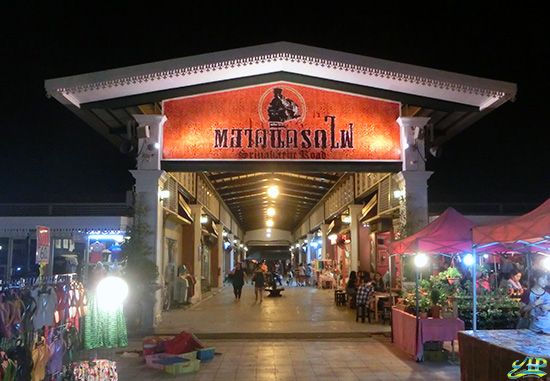 I got shock when I first saw the huge market separate into three sections, 'Market Zone', 'Rod Antiques', 'Warehouse Zone', mainly selling modern fashion, antique furniture and vintage collections. It just likes the Chatuchak Market! But this market is site along the train railway! It opens from Thursday to Sunday from 5pm to Midnight.
More than 2000 stalls selling fashion stuff here! Crazy to walk the whole market!
Price range less than 250 Baht.
Classic vintage cars
For people who love to take OOTD, I guess this is a good vintage place for photo opportunity!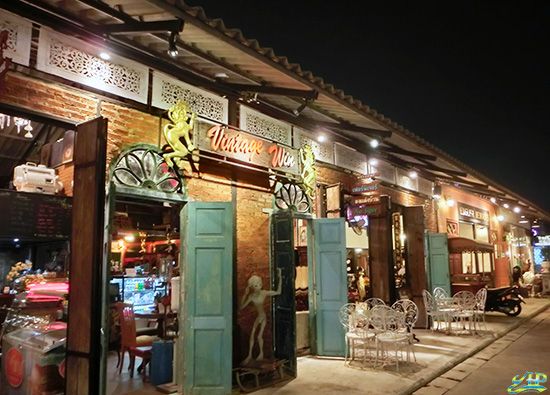 Rot Fai Market is a unique shopping experience for tourists whereby you will discover great value items existing in this world. This authentic atmosphere will definitely give you a positive impression about Bangkok.
Rod Fai Market is located on Srinakarin Soi 51, behind Seacon Square Shopping Mall. From the nearest BTS Skytrain at On Nut Station and then take a taxi to Seacon Square is about 30 Baht.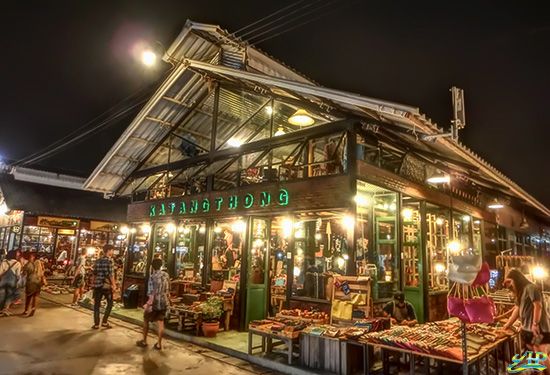 Mouthwatering Mango Sticky-Rice for dinner. Cost around 100 ~ 120 Baht!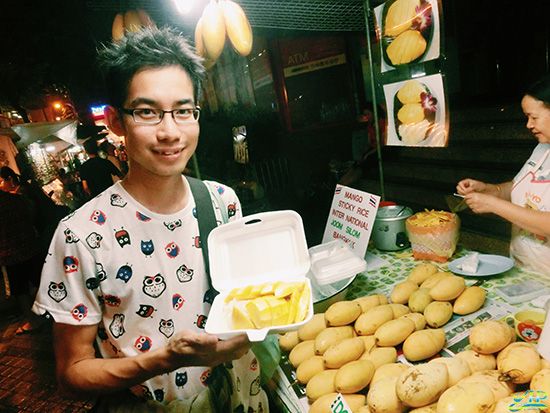 I total spent about 850 baht (S$35) in Day 1! Oh wait! Before I end my post, let me share with you guys some tips on 'How I spent less than $400' during my 4D3N BKK trip. Next post will be sharing on the attractions in Bangkok. Stay tune!
10 Tips on how to spend less than $400 SGD (9600 Baht) in Bangkok:
Plan your itinerary with easy accessible road. (Intelligent plan)
Share your accommodation with your friends. (Sharing is Caring)
Separate you're spending into two wallets. (For backup purpose and prevent over-spend)
Try to take MRT/BTS Skytrain than Taxi than Tuk Tuk. (This one important!)
Street food is more preferable than dine in restaurant. (To taste the authentic)
Price Bargain is a MUST when it comes to shopping. (This one important!)
Compare with various stalls before purchasing the items you want. (Most stalls are selling same item)
For Guys, avoid looking for girls, For Ladies, avoid looking for Hunk. If not you will end up looking for Bapok. (I have seen during my trip, quite interesting but don't try. LOL!)
Enjoy more day time scenery than night life. (You will realise night in BKK is more expensive than day)
Make more friend in Bangkok.
Above calculation is based on SGD conversion.
Thank You for your understand!
Stay Tune for my Next Bangkok 4D3N Trip Day 2 Post! 😉