1st August 2012 – AFA 2012 is back in Singapore! During the press conference, both festival director Mr Shawn Chin (SOZO Executive Director) and Mr Haruhiko Miyano had unveiled the highlights of 5th Anniversary Anime Festival Asia this year. In every year, AFA have improved in its program line-up, artists showcase as well as the culture. Likewise, this year there will be a new experience to the audience with the latest trends and content of Japanese anime and popular culture in this November.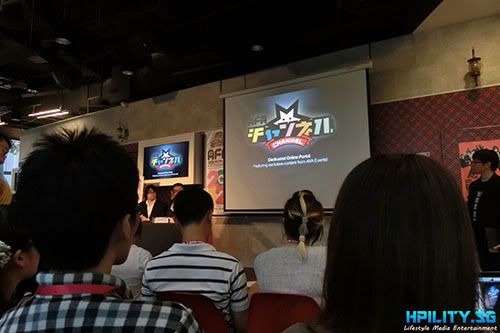 The highlights of Anime festival 2012 include:
– I Love Anisong Concerts: "Electric Groove"
J-Pop artists such as May'n, Sea*A, fripside, flow, sphere, T.M.Revolution will be singing at the "I Love Anisong Concerts" this year at Anime Festival Asia 2012. More artistes and group will be announced later too.
– Special Guests Appearance:
Top Japanese Cosplayer Kaname and Singi will be there as the official Anime Festival Asia 2012 Cosplay Ambassador.
– Go Nakanishi (Top Anime Producer) and Shinichiro Watanabe (Anime MovieDirector) will be at AFA12 to showcase their artwork and behind-the-scene of making a good film.
– Danny Choo (The Anime Festival Stage Host for this year)
– Showcase of the Moe Moe Kyun maid and Atelier Royale Butler and introducing the Japan Future Entertainment Zone.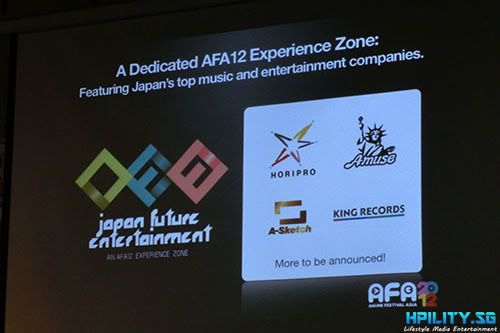 Maids and Butlers
Regional Cosplay Championship judge Clive Lee

The 5th Anniversary of Anime Festival Asia 2012 (AFA12) will be held for the first time at Singapore Expo Halls 7 and 8 on 9th, 10th and 11th November. For more information on the festival, do visit www.animefestival.asia and www.facebook.com/animefestivalasia.