Welcome to the month of festive seasons! Is about 3 weeks to Merry Christmas, have you make a visit to Orchard Road to feel the Christmas atmosphere? In line with the Singapore 50 year-end celebration, Christmas returns to town with the themed of Christmas on a Great Street.
Today I am going to share with you the 9 ways you can celebrate your Christmas at the Orchard Road. Well, get your camera ready and capture the most fun moment at the Orchard Road Singapore in this December.

1. Swarovski Christmas Tree
Without fail if you exit the ION Orchard shopping mall, you will definitely see this gigantic Swarovski Christmas tree. From my point of view, this is one of the most beautiful Christmas trees located in the heart of Orchard Street, and I really love the sparkling sapphire effect decorated around the Christmas tree. Try to walk into the Swarovski Christmas tree and I am sure it will surprise you with wonder.

2. Sing along at the Orchard Street
With this festive season, there will be a series of live band or choirs' performances line-up along the orchard street. Live it up with the Christmas songs performs by the choirs' team to enhance your Christmas atmosphere.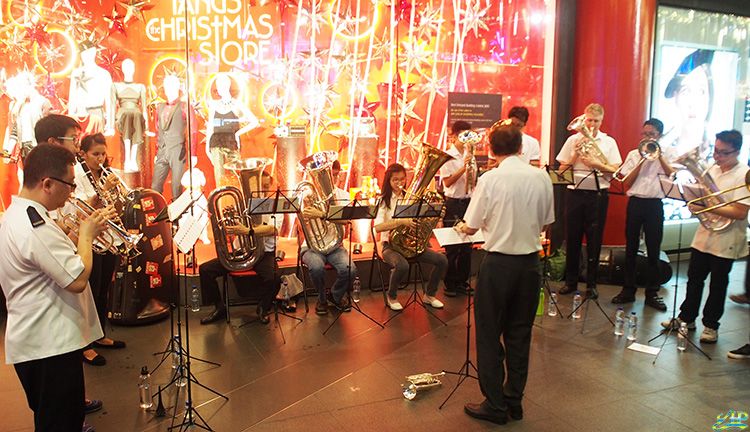 3. Sweet Candy Canes Christmas Themed
Apart from visiting the Christmas Wonderland at Gardens by the Bay, the next Christmas destination you may want to visit together with your loved one will be at the Somerset Orchard. Let's blend in with the sweet candy cranes Christmas themed in this season.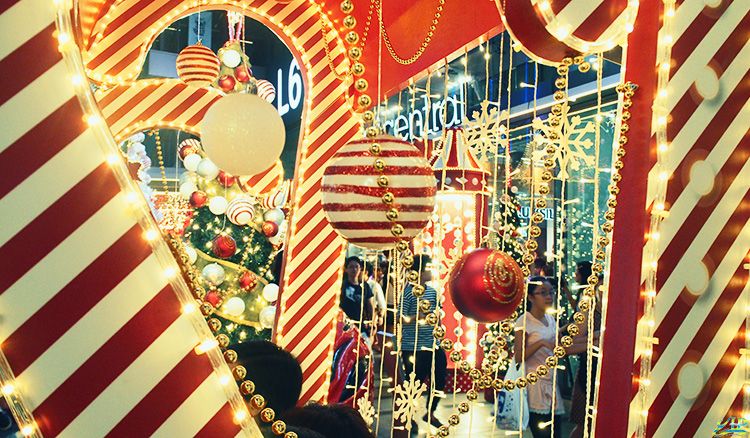 4. Shopping Paradise
Have a fashionable Christmas this year along the street of orchard by immersing yourself with the jubilee shopping delights with great promotions deals and discounts.

5. Play and Feel the Artificial Snow
Too bad in Singapore there is no real snow. But no worries, you will still able to enjoy the "Snowing" season in Orchard Road just right outside ION Orchard, TANGS Mall and Orchard Central shopping mall.

6. Selfie/Wefie with the Sphere Balls
Get your camera ready and selfie/Wefie with your friends, family, loved one, on the reflective Christmas sphere balls displays along the orchard street.

7. Elegant Christmas Installations Displays
Capture the twinkling lights and festive installations along the Orchard road. Bask in the shimmering sensations and enjoy the lights and beauty of this wonderful time of the year.

8. Indulge with Italian Experience at Casa Ferrero
Thinking of chocolate Christmas gift? Why not give a visit to Casa Ferrero located directly outside Wisma Atria shopping mall. Shoppers are welcome to assemble personalised packages of elegant pralines for their loved ones or choose from a myriad of special editions.

9. Welcome Christmas Photo opportunity
Take a slow walk along the orchard street and you might get a chance to meet the Santa Claus and Santarina. You may not want to miss the photo opportunity with them! Likewise, Christmas on A Great Street is one of the most well-photographed highlights of the year.