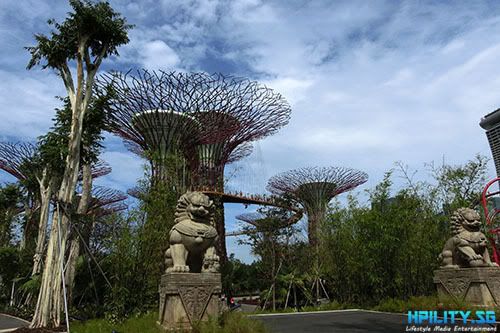 Last beautiful Sunday weekend, I took a sunshine walk along the OCBC Skyway at SuperTree Gardens by the Bay. Gorgeous blue sky and cotton clouds have attracted group of visitors to visit and having prefect photography shoot at the top of SuperTree.

However, I also used this opportunity to take some photography shoot from the bird-eye view of the Garden City. I like the walking experience along the skyway, it give you the windy feel yet at the same time you get to see the greenery garden. Marvelous architecture!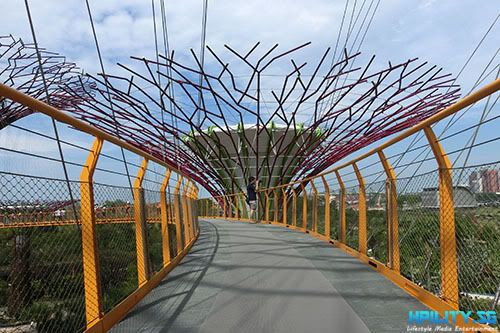 Greenery Garden City in Tilt Shift
One of my favourite shot captured at OCBC Skyway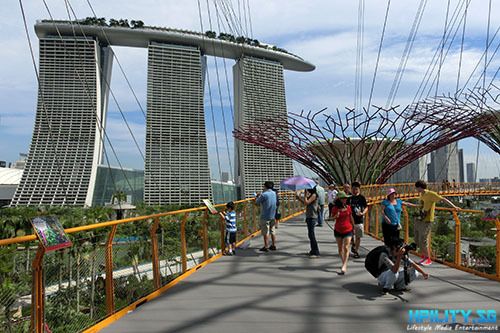 Beautiful Sunday Weekend!

About Supertree Grove:
These unique trees of up to 16 storeys in height can be found all around the Gardens – 12 at the Supertree Grove, while the remaining six are placed in clusters of threes at the Golden and Silver Gardens.
Providing scale and dimension to the Gardens while marrying the form and function of mature trees, the Supertrees also create height to balance the tall developments in the Marina Bay area. Take a stroll along the 128-metre long walkway that connects the two 25-metre Supertrees at the Supertree Grove and take in a different view of the Gardens. Chill out at the 50-metre Supertree-top bistro and be captivated by the panoramic views of the Gardens as well as the surrounding Marina Bay area.
OCBC Skyway Tickets Information:
Adult & Senior Citizen: $5
Child (3 – 12 years old): $3