Hello people! Welcome back to my blog! Is 1st day of October, Happy Children's Day!! Holiday week 6 and here how my last day of September goes. If you have follow my twitter, you guys will know that yesterday i went to watch [Voyage de la Vie] live performance at Resorts World Sentosa with JianHao, Anna, Felix (Anna brother) and Gillian (Anna brother girlfriend).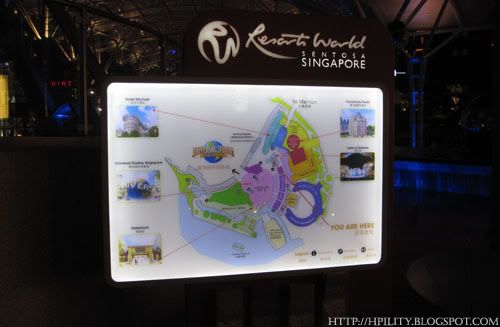 lols, Don't be surprise why i put so many bread and cake here.. Its because, when alight at Resorts World, JianHao first thing walk toward this bread-talk shop to buy some bread for his dinner! hahaha…
Nice heart shape cake!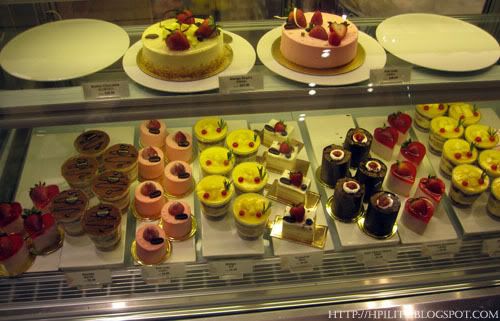 Well, we went there kinda early, therefore was good for me to take some photo before entering the grand hall! haha… Seriously, this my first time entering this hall…!!! *feel the excitement?*
Big Banner outside the entrance showing the Voyage de la Vie poster
Many 'high class' people crowded outside, waiting for time to come
Here our Voyage de la Vie tickets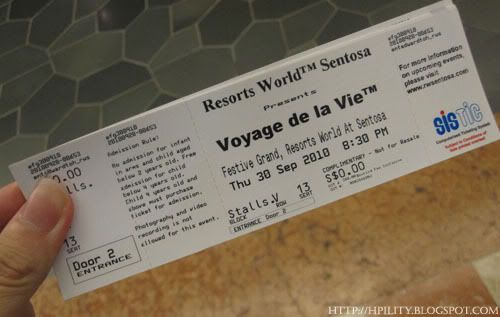 Took a picture with JianHao (who invited me to this show)
JianHao and Anna

We entered the hall at 8.15pm and the performance started at around 8.45pm. Well, as this my first time entering the performance hall, i was quite surprise seeing the 2 huge dragon infront of stage. Its really grand until i nothing to say! lols…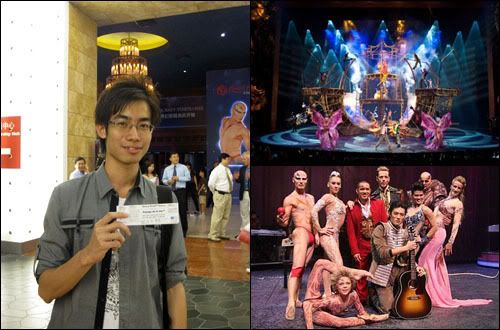 What Voyage de la Vie mean?
"Voyage de la Vie" or the "journey of life" is a story of a boy's metaphoric journey, or a rite of passage before he becomes an adult.
To me, it was a kind of music and magic performance which set your freedom free. Starting of rock music introduction and those real visual effect, make me shout 'wow' in every different theme of performance section. We don't only see the theme but at the same time we feel it. Overall, it was an unforgettable experience after seeing this amazing circus at Resorts World Sentosa.
More information about Voyage de la Vie [Click Here]

Tats all for today!
Thanks for your reading and viewing!
[Do Comment/Tag Before you leave this blog]