Last Tuesday evening, it was a great catch up with friends for the Tiger Crystal tasting at IndoChine Forbidden City. Through this event, it was an opportunity to get a taste of refreshingly clears of Tiger Crystal and to unlock the various taste note of Tiger Crystal for a slow savouring of the brew's flavours and aromas.
Tiger Crystal was launched by APBS in Singapore since December 2010. It was an easy-to-drink premium beer produces by its high quality malted barley and yeast from Europe. However, this time round, APBS has collaborating with Shawn Kishore, the Lead Molecular Mixologist of Bar Essentials to present a beer tasting experience with a twist.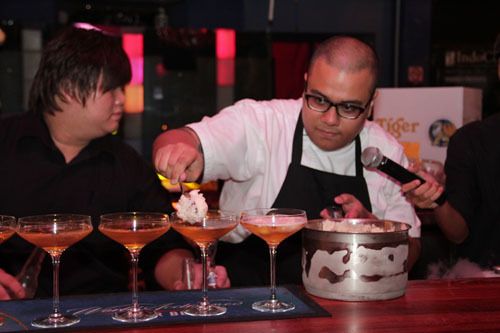 This was my first time experience the different taste of Tiger Crystal whereby the liquid nitrogen is added into a high-density stainless steel pot filled with Tiger Crystal and stirred to form frozen beer "Crystal".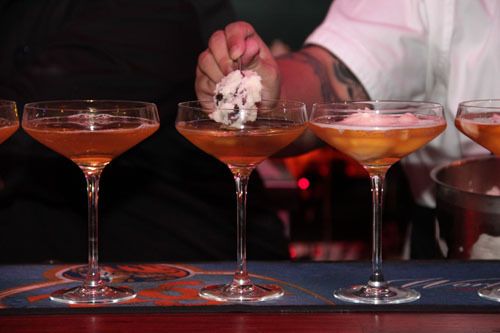 Key point to be that, the first tasting note to be unlocked was the malt present in the lager followed by the 'released' crystal. The beer retains the same robust flavour of a full-bodied brew, providing a smooth and velvety palate and followed by a clean aftertaste when consumed.

For more, APBS also aims to extend the reach of Tiger Crystal, which is currently available in selected bars, clubs, convenience stores and leading supermarkets.