Hi readers! Welcome back to my blog! woohoo! Yess, if you have follow my twitter, you guys will know that i am currently having term break holiday. *Time to enjoy although there are some project to complete* haha..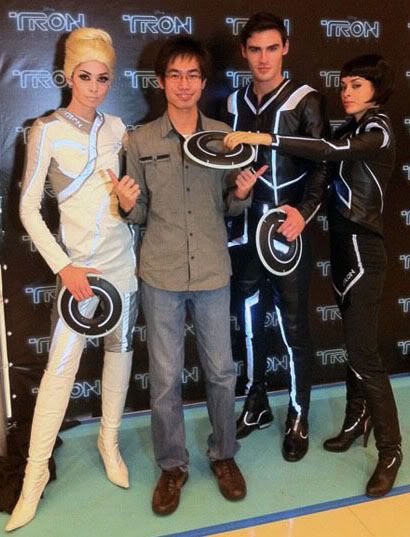 Attended a movie event – TRON Legacy gala premiere in 3D yesterday at The Cathay with hundred over of bloggers and media people! Before that, if you are my daily reader, you will know that few weeks back, i blogged about TRON Legacy Gala Preview (TRON Review) and few days back, i blogged about the TRON contest (Facebook game). Total there will be 3 TRON blog post for you guys to check it out. *smile*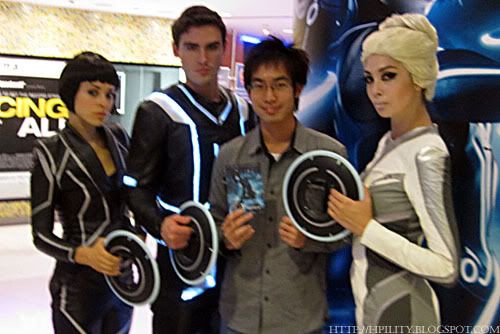 As for today, i will be sharing my 3rd TRON blog post here.. Took some picture during the TRON Legacy gala premiere and guess what? TRON models did appeared during the event too.
Cool and awesome sci – fiction action pack movie, talking about a game creator who ruled a new world and how things turn into worst, thinking the ways to end it. Are you a Program or a human? *A Disc will show you everything*
Overall, its a must watch movie in December and I rate Tron Legacy movie 4.5/5 stars. This movie gonna release this week and hope you guys enjoy watching it too! haha.. *Below here were some of the photo*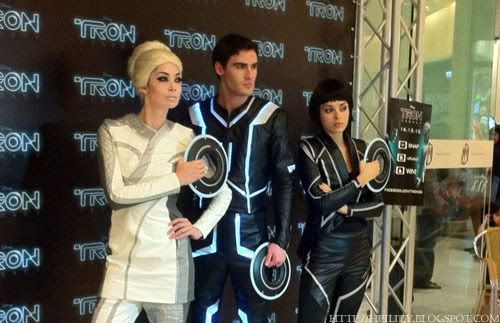 People busy talking picture with Tron models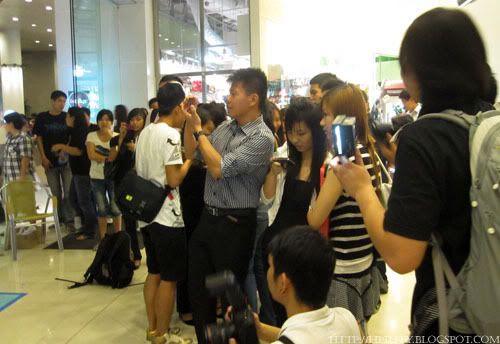 Took a picture with Javelynn
Here my Tron Disc! Try to read me! hahaha
Group picture with Tron models before i call it a day.