What plan you have with your family and friends during this Chinese New Year festive season? How about catching hot blockbuster movies in the cozy theater? Well, introduction you guys Top 3 recommended Fabulous Chinese New Year movie produce by Clover Films Singapore this year.


King of Mahjong (麻雀王) Movie
Mahjong, a common game played during the Lunar New Year season. Hence, recommend you guys Singapore first Mahjong theme movie, the King of Mahjong (麻雀王), tells about the legendary philosophy behind a Mahjong set.


I would say that this is a perfect comedy film for laughter in this festive season. The story conceptualizes interesting and creative imagination of Mahjong skills. When it comes to game, there is always a winner and loser. King of Mahjong movie not only shows the gamble tactics skills in Mahjong but it also inspire and motivate us in life. It is a very meaningful movie to watch with family this year! Moral of the story: "You learn more from losing than winning. You learn how to keep going." I rate King of Mahjong (麻雀王) Movie
: 4.5/5 stars.


Triumph in the Skies (冲上云霄) Movie
Love in the air, Triumph in the skies! Prominent HongKong affair drama is now releasing in movie version with different storyline. It is a romantic and touching film telling about love relationship happening at anywhere and anytime. Love sometimes is complicated but it is strength for us to move on and accept the imperfection to make it perfection in life.
Triumph in the Skies is a worth watching movie with your love ones in this Lunar New Year season. Its dreamy cinematography is impressive which melted against the delights sweet background music. Hence, I am totally in love with the colour correction used in this film. I rate Triumph in the Skies (冲上云霄) Movie: 4.5/5 stars.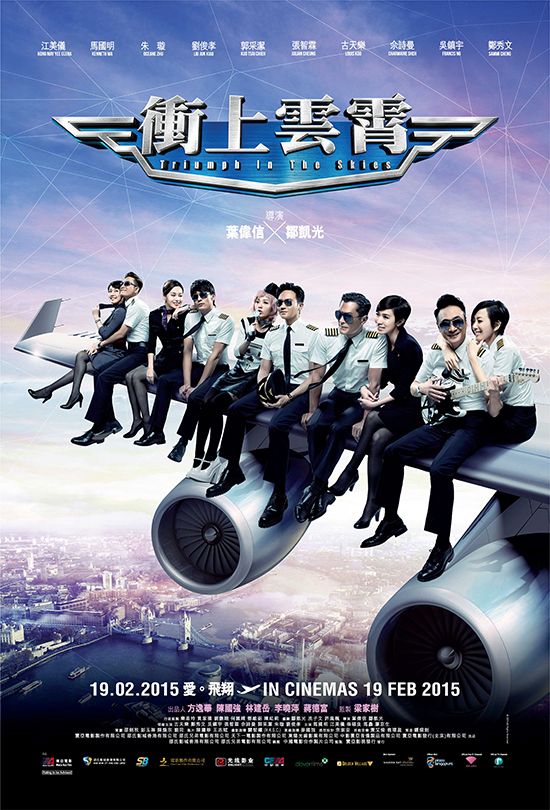 12 Golden Ducks (12 金鸭)
If you are looking for sexy yet hilarious comedy movie, 12 Golden Ducks is recommended to warm up your Lunar New Year. "Ducks" referred to gigolos, the film tells a story about the group of bad luck gigolos and how their life change with opportunity. This film has included a series of famous cast from HongKong and Taiwan especially Sandra Ng, which will make you laugh-out-loud in the theatre. Good to watch!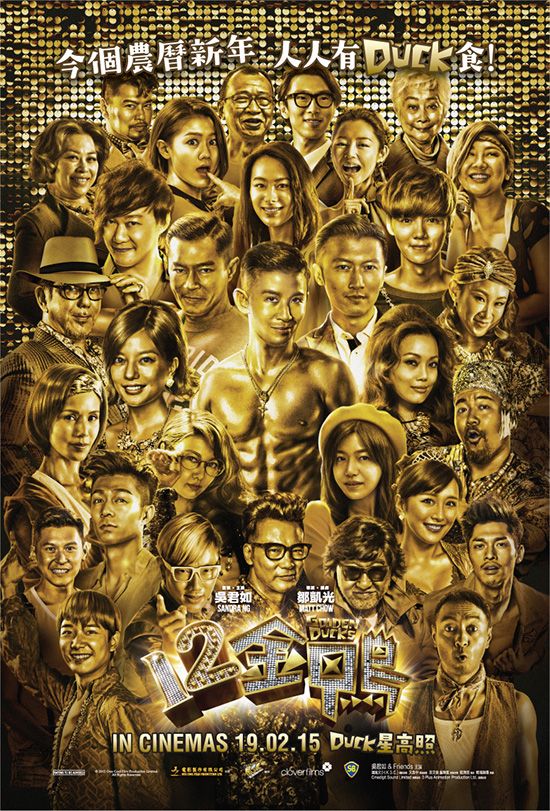 Hope you guys enjoy watching the Top 3 movie from Clover Films! Happy Chinese New Year! Huat Ah!