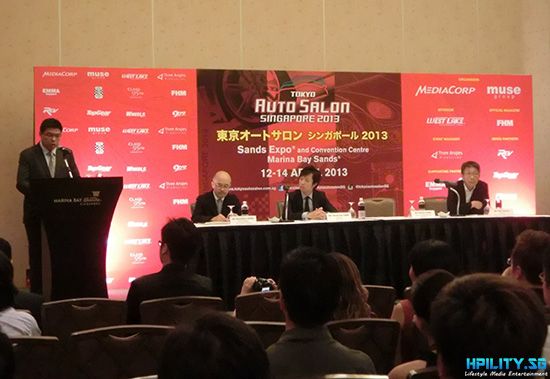 Singapore, 31 Jan 2013 – Together with Tokyo Auto Salon Association, MediaCorp and Muse Group, Tokyo Auto Salon 2013 Singapore media conference had unveiled that for the first time in history, Tokyo Auto Salon will be coming to Singapore this year to showcase the Japan Exotic Supercars.
This event will showcase more than 20 finest Japan-tuned Supercars and unique cars from Japan, together with the gorgeous Japanese race queens (Aoyama Megu, Saki Tachibana and Takeda Ayari), J-Pop idols and other entertainers to provide visitors an unforgettable Tokyo Auto Salon experience in Singapore.
Supercars import from Japan
Japanese Race Queen for Tokyo Auto Salon Singapore 2013 Event

Tokyo Auto Salon Singapore 2013 Key Highlights:
Exotic Supercars
Iconic Japanese/European Tuner Cars
Specially Tuned Up Show Cars
TASSG Autostyling Showdown Competition
Hot Import Race Queens from Japan
Miss TASSG Race Queen Pageant 2013
Japanese Anime Cosplay Showcase
Daily Stage Activities
AKB48 will be performing for you "LIVE" at Tokyo Auto Salon Singapore 2013 (happening from 12-14 April 2013) at Marina Bay Sands Convention Centre!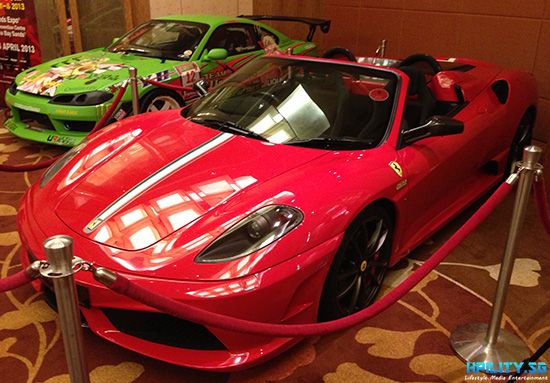 Tokyo Auto Salon Singapore 2013 event will be held on 12 April 2013 – 14 April 2013, starting time from 10am to 10pm daily at Marina Bay Sands Expo Convention Centre Hall A to C, at Level 1.
Admission Fees:
1-DAY PASS – Adult: S$25.00 / Children (under 12 years old) S$10.00
3-DAY PASS – S$70.00
Event Details
Event : Tokyo Auto Salon Singapore 2013
Date : 12 Apr (Fri) – 14 Apr (Sun)
Time : 10:00am – 10:00pm Daily
Venue : Sands Expo® and Convention Centre, Marina Bay Sands® (HALL A TO C, LEVEL 1)
Website : www.tokyoautosalon.com.sg