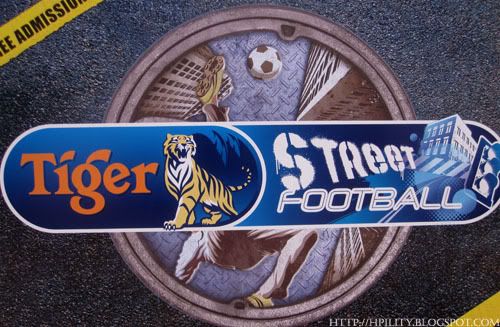 Hi Readers! It's Saturday! What going to happen on Saturday and Sunday (16th & 17th April 2011) outside Ngee Ann City? Yup! If you have followed my twitter, you guys will know that i been tweeting about the Tiger Football street event which held outside Ngee Ann City! It till tomorrow, hurry go visit and get free Tiger drinks now!

As time passed, more and more people were started to crowd around outside the Ngee Ann City. Some interesting street football match such as Brazil vs Singapore Media Team as well as the APBS vs MP team. Love the way they score! hahaha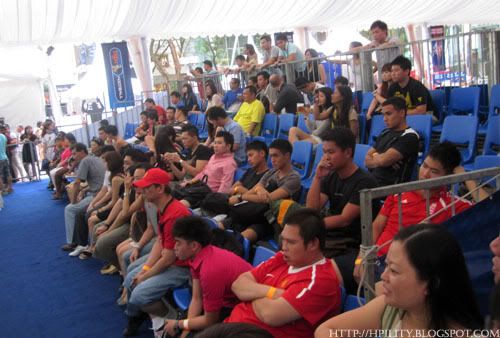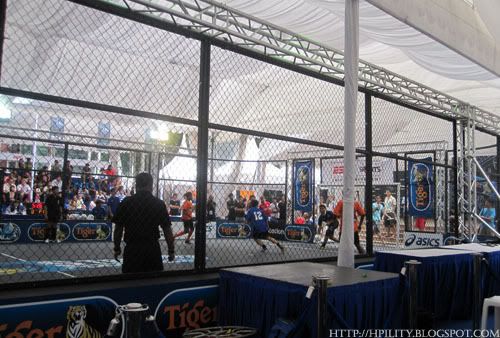 Woohoo! Thanks Alfred for the invitation and I spent my wonderful Saturday afternoon watching Street Football, enjoying Tiger drinks with friends along at Tiger Football street event.
Are you Chelsea or West Brom Fans? If Yes! Here good news for you! Hurry go down to Ngee Ann City to catch the live screening of Chelsea VS West Brom tonight at Tiger Football Stadium. Is public event opening to all! Don't miss it! Have fun drinking Tiger beer and enjoy watching the match! haha


What is Tiger Street Football?
Tiger Street Football is an event that will see players from across the world showing off their raw skills and immense talent as teams go head to head in a host of exciting games of Street Football.
This international tournament brings together the brightest and best from Singapore, Thailand, China, Vietnam, Malaysia, Argentina, Brazil, Spain, and England. Teams are given the once-in-a-lifetime chance to represent their country against some of the world's top street players, as well as compete for a top prize of USD30,000.
What is happening this weekend?
On 16 April (Sat), 32 local teams will battle it out for a shot at first and second place, as the top two teams will win cash prizes of USD2,000 and USD600 respectively, along with a supply of Tiger Beer.
24 of the 32 teams have been pre-picked by ESPN STAR Sports according to standings of local leagues and local tournament results, while the remaining eight slots are teams that have been voted in by the public.
The champions on Saturday will automatically qualify for the Grand Finals to be held in Kuala Lumpur, Malaysia in September, and the top two local teams from Saturday's competition will get the opportunity to play against international teams, including players from England, Brazil, and Vietnam on Sunday for a chance to win additional cash prizes!
To ensure fair play, the Tiger Street Football tournament will be refereed by professionals from the Football Association of Singapore who have undergone the necessary training and hold relevant experience in overseeing 11-a-side as well as futsal matches.