Hi Readers! Welcome back to my blog! As I promise in my previous post, I will share about the Tiger Crystal Party I attended last Saturday at Sentosa Tanjong Beach Club. Thanks to Alfred for the invitation and thanks Terence for joining me to this party too! Woohoo Let's party!
What to drink during the extremely HOT weather of the day? Yes! Is Tiger Crystal!! I admit myself was a beer drinker and Tiger Beer/Tiger Crystal was one of my favourite beer drink. It was a warm day whereby I need some cooling drink to cool down my throat, before step into the party zone, therefore Tiger Crystal was the best choice for me.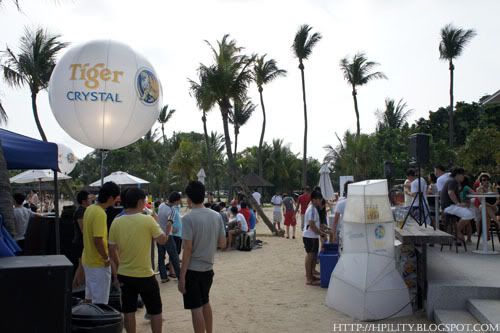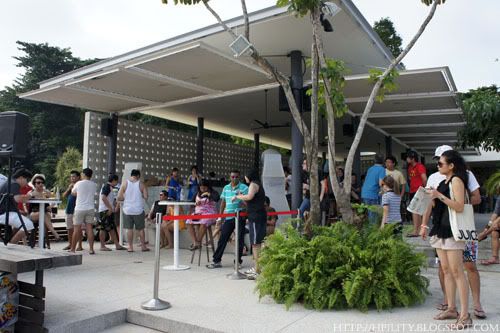 Party was held at Tanjong Beach, a good weather with full of activities happening there and invited guests were free to chill out with their friends, party along with some games activities and also enjoy the free flow of Tiger Crystal.
DJ hit up the party atmosphere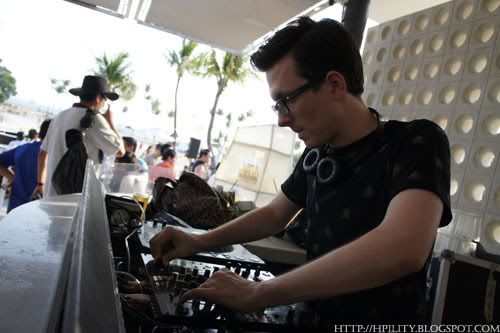 Bottles of Tiger Crystal Beer
Grabbed the free flow of Tiger Crystal Beer!
Tiger Crystal Beer Model of the day

Thanks Terence for taking this nice shot! Haha like it alot! Enjoying my beer under the Hot SUN! Although i didn't stay there for long but I did enjoyed my hourly moment there, chatting with friend and enjoying the seaside views. Thanks for the great beer party, its awesome! See you guys soon 🙂
Picture with Terence and Alfred
This will mark down my last photo of the day.