Hi Readers! Welcome back to my blog! If you have followed my twitter or facebook, you guys will know that recently I been updating news about "Tatsumi" movie which going to be release out in the theater this week. As for today post, I will be sharing what is 'Tatsumi' about and what type of movie is this.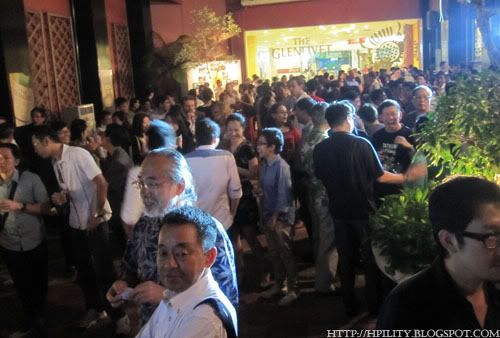 Last Friday evening, I was glad and pleasure to get invited to Tatsumi Gala Premiere held at Great world city golden village. Few of our local famous artists, director and producer from the film industry was there to support Eric Khoo film too and of course, Tatsumi himself also has make his way to this grand Gala Premiere.

Tatsumi is a Japanese animation film directed by director Eric Khoo and produced by Zhao Wei Film. Tatsumi movie was based on 'A drifting Life' and the short stories of Yoshimiro Tatsumi. This animation film has its specialty in the way of directing a 2D graphic drawing and with the help of technology; it impressed the audience with the 3D graphic effect and it has a fluency of storyboard line.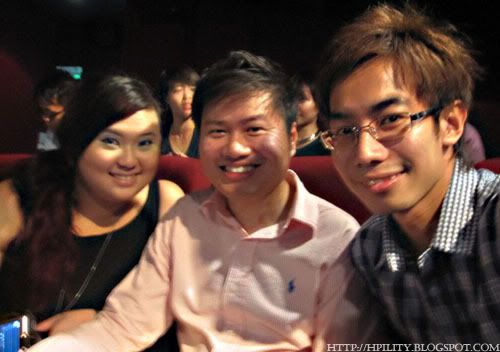 "Director Eric Khoo explains the creative process and HP technology that Infinite Frameworks used to make the film Tatsumi, based on Yoshihiro Tatsumi's works and life."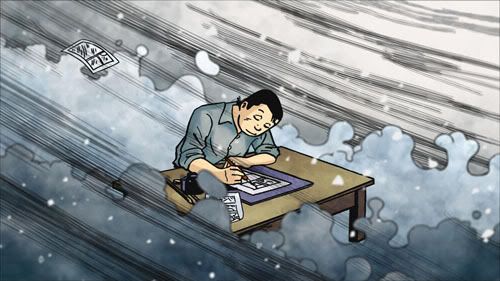 The Tatsumi story itself bring audience very into the movie, it was a very touching real life based movie which can make you tear after you have watching it. Well, this movie also contain some sort of adult sex scenes, therefore it also rated as M18 in the cinema.

Overall, I would like to give this Tatsumi movie a rating of 4/5 star, 2 different part of story concluded with a personal life based experience of touching moment. This was Eric Khoo first animation film and I hope in future, he will direct more animation film for our local Singapore production. Lastly, I hope you guys enjoy watching in the theater too. *Smiles*