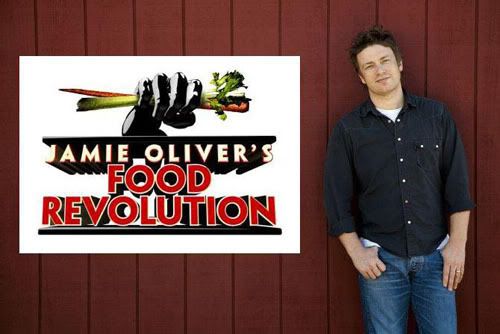 On 19 May 2012, the Jamie Oliver Foundation will launch its first-ever Food Revolution Day, a global day of action to inspire, educate and empower people everywhere to stand up for real food. Likewise, Singapore will also hold its very own Food Revolution Day – at The Lawn Grill & Salad Cafe, located at Biopolis Way.
Throughout the four-hour event that will run from 4pm – 8pm, there will be cooking demos, food photography and healthcare talks, as well as a food competition. Our sponsors will also be setting up booths just outside The Lawn, where their wares will be available for sale. Asia's No. 1 beatboxer, Shawn Lee, will be taking to the stage, while band members from Acoustic Sunday will provide food for the soul throughout the event.
Reason for starting a revolution campaign is because these days, the majority of the world's population is more likely to die from obesity than from hunger. In fact, in America, more people die from diet-related diseases every year than drugs, alcohol, and war combined. That's why by creating this campaign help to inspire change in people's food habits and to promote the mission for better food and education for everyone.
Thus, one hundred percent of Food Revolution Day net funds raised from our event will go towards support food education projects for both children and adults through the Jamie Oliver Foundation in the U.S., UK and Australia.
For more information, do visit Singapore Food Revolution official facebook page here: http://www.facebook.com/FoodRevolutionSingapore