Singapore, 16 September – Sunsilk Academy Fantasia held their Finale Concert at St James Dragonfly Bar today to unveil the winner of Sunsilk Academy Fantasia this year. The top three finalists Irwin, Hui Xian and Zhang Chi has showcase their most glamorous performance on stage, spectacular and stunning final moment toward their fans as well as the judges.
The four judges of the night were 黎沸挥,许环良,蓝波 和 方文山 and star hosted by Joe蔡荣祖,伍洛毅 and 苏贝如.
First to perform finalist Irwin show up his self-composition [梦想], very impressive and creative and next finalist Zhang Chi performing a song [我爱你] origin by卢广仲 and third finalist, the only female finalist Hui Xian brought up sing and dance performance on [潘朵拉] origin by 张韶涵.
Round 2, finalist Irwin performed王力宏 [唯一], finalist Zhang Chi performed阿杜 [坚持到底] and the last performance Hui Xian performing [给我一个理由忘记] origin by A-Lin.


Special appearance Rachel 蔡艾珈 performing Celin Dion's "I Surrender" and next special appearance of the night, 郁可唯 performing her latest release song [幸福难不难], this was the theme song for《犀利人妻最終回:幸福男.不難》 movie.
Special appearance 郁可唯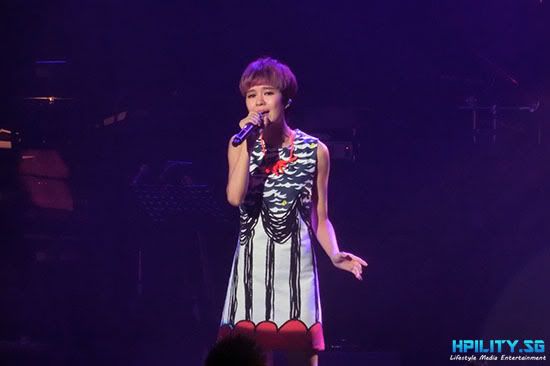 方文山 is one of the judges for Sunsilk Academy Fantasia Finale.


While waiting for the full video to be uploaded… let's congratulate Hui Xian, who the Winner of Singapore's first Sunsilk Academy Fantasia! 1st Runner up: Irwin & 2nd runner up: ZhangChi.