The annual coolest pop culture event – Singapore Toy, Game and Comic Convention (STGCC) is back in Singapore at Marina Bay Sands, happening on 12 & 13 of September. This hottest Singapore event is open to everyone including Toy collector, Gamer, Comics, Anime and Manga lover and enthusiastic Cosplayers. Get ready to heat up the atmosphere with your talent and passion at this year's STGCC.
There are several highlights at this year's STGCC events such as Kids Cosplay Parade, the launch of Hot Toys 2015 Toy Fairs, Gigantic Hulkbuster VS Hulk display, Get close up with STGCC local talent, Cosplayer Hall of Fame, booth exclusive giveaways and promotions.

At STGCC 2015, you will get a chance to purchase limited-edition products at the individual booth while sock last. Alternatively, you may want to get your camera ready as you walk along with the exhibition booth and start snapping your favourite products.

From cartoon to a movie, stills to 3D images, STGCC exhibition has also showcased a variety of products from past to present collections which target a different group of audiences in term of age, gender and hobbies. If you're a fan of bobblehead figures, check this out:
Thor meets Captain America
Marvel Character- Ironman
Girls all-time favourite: Hello Kitty
Gundam Series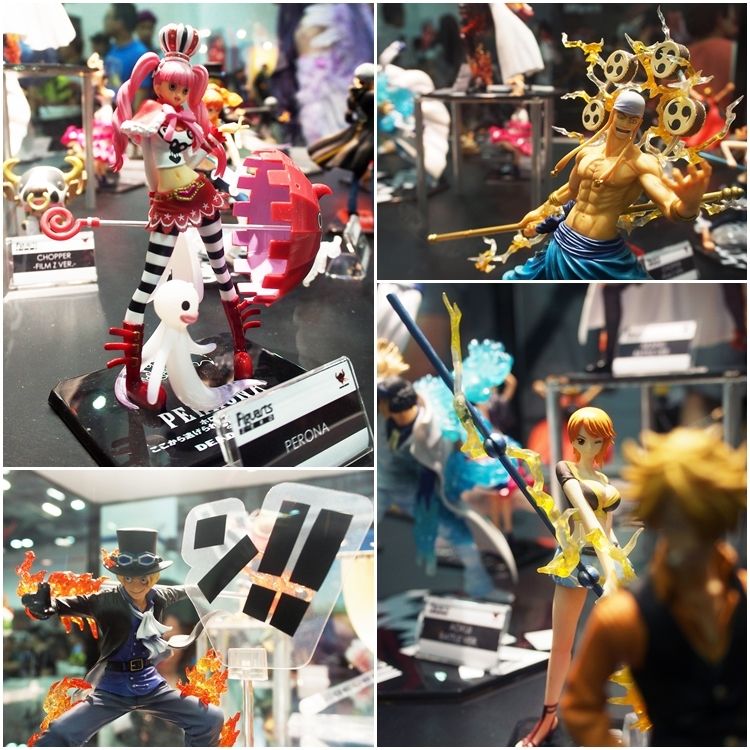 Childhood Super Mario Game
Ninja Turtle Figurines
Call it a day for this visit at STGCC with
Kaiting
!

Singapore Toy, Game and Comic Convention (STGCC) will be held at Marina Bay Sands Convention Hall from 12 to 13 September 2015. Ticket pricing at $19 per entry. Cheers!