26/02/10
Friday
Sneak Preview on Noise Singapore Media Event
Hello people! If you have followed my twitter, you guys should know i attended an event today! Yes! Is Noise Singapore Media Event, the Noise SG Launch Party. Pretty cool event attended and i find it very interesting. Noise Singapore Talks about photography, art design and music. Basically the whole process is to help people build up and develop their creatively.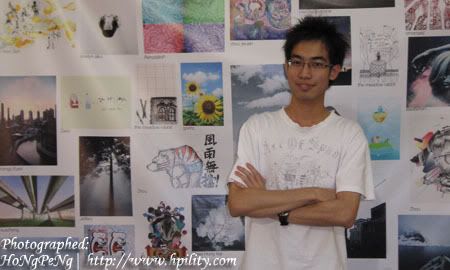 Some Preview in my coming up post:
1. Who (which blogger) attended this media event.
2. Noise Singapore Media Event – What is noise all about?
3. Launch Media event photo
4. Photography and Art Design
5. Picture with Bloggers
6. What happen after the Noise SG event?
My Master Piece of Art Work for Today! 🙂

Alright, i will write and show more picture in my next blog post! Many nice interesting picture taken during the event and Glad to meet all the bloggers! 🙂 Stay Tune people!