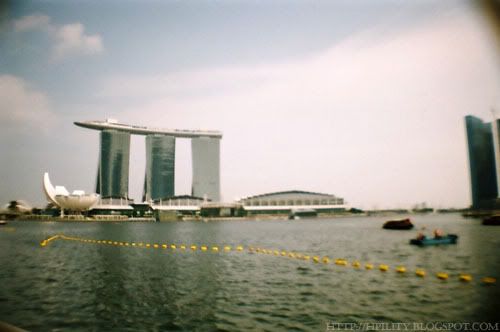 Hi Readers! Long time didn't post about my personal life… it been very long time since the last personal life picture post was few month back. Thus, for today blog post, I will share something 'personal' and bring you guys into my lomo world period.
If you guys have followed my twitter or facebook, you guys will know that recently I got invited to join the LoBlography Challenge Singapore Competition by the Lomography Singapore and I was pretty excited, because I manage to try out the new La Sardina and this was my very first time using lomo camera!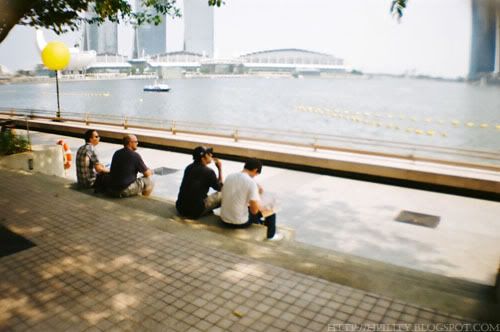 I gain a certain newbie experience in holding a La Sardina camera, walking several places and snapping it with my very own eyes. La Sardina was a Super-wide-Angle Sardine Can camera, come in 4 different designs and it help to produce you a picture with Lomo effect and the effect impressed me was the Multi-exposure and triple exposure but I didn't manage to capture it.
But it's ok, there always time for me to learn and try out with many different effect in future. Well, maybe before start using the 'lomo' or 'toy' camera, you guys should check out the Top 10 Golden Rules of Lomography written by professional from Lomography Singapore:
1. Take your camera everywhere you go.
2. Use it any time – day and night.
3. Lomography is not interference in your life, but part of it.
4. Try the shot from the hip.
5. Approach the objects of your Lomographic desire as close as possible.
6. Don't think. (William Firebrace)
7. Be fast.
8. You don't have to know beforehand what you captured on film.
9. Afterwards either.
10. Don't worry about any rules.
Source from: http://www.lomography.com/about/the-ten-golden-rules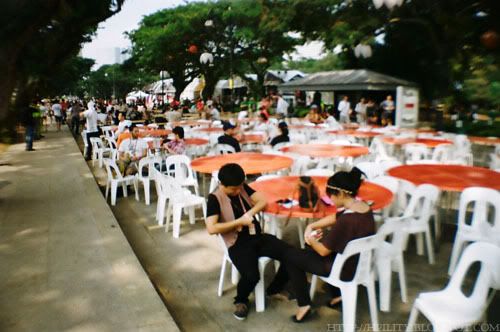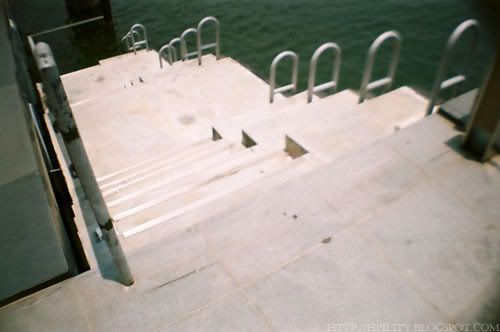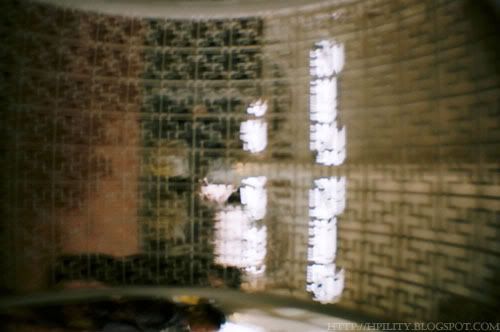 Summary of my Lomography Experience:
1. La Sardina camera design is unique; it's light and easy to carry along everywhere you go.
2. Manually snapping is not an easy task, it's not about aiming the object but capturing with feeling.
3. Although I didn't manage to use the skill on Multi-exposure or X-pro but I will try it out one day.
4. Lomography gives me a different feeling toward a picture.
5. Lomography gives me a unique memories moment.
6. Lomography can happen anywhere anytime and any places.
7. Lomography has no right or wrong in capturing a thing you want.
8. Some pictures might be blurish but I call it artistic.
9. Have confident in snapping it and don't hesitate.
10. What i see, is not really what i get but it is what i want it to be.
Last but not least, I had fun snapping with different environment with the La Sardina camera and now I am proud to shout this "I used Lomo camera before!!!" *Yay*
For more information about Lomography, do check out the official Singapore Lomography website at http://www.lomography.com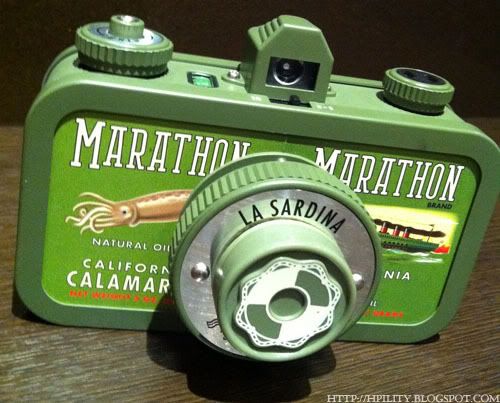 BEFORE YOU GO! PLEASE HELP 'LIKE' THIS POST AND
GIVE A COMMENT BELOW HERE!!
THANK YOU VERY MUCH