Skechers new largest flagship store is now officially opens at Takashimaya Shopping Centre, Ngee Ann City in Singapore. The opening of new store has featured the D'Lites Skechers collections series represented by the brand ambassador's SISTAR from KPOP Girl Group. This is Skechers 18th Store in Singapore and it carries an extensive range of footwear for men, women and kids.
Top KPOP Girl Group's SISTAR witness the official opening
D'Lites Skechers collections
The new store also boasts a well-planned lifestyle and performance footwear sections for men and women as well as a dedicated area for kids' footwear where multi-coloured LED technology is used to illuminate glass-etched Skechers cartoon characters to attract children to browse at the different level of products.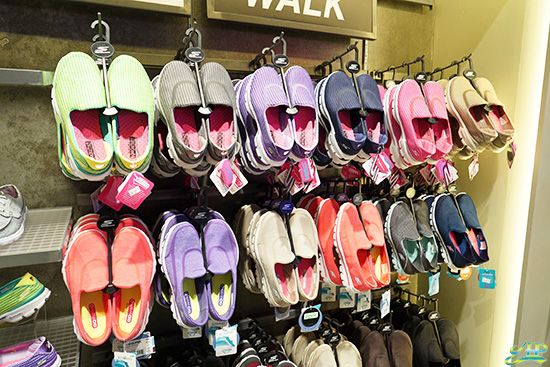 Gorgeous way to display footwear collections.
Kids footwear selection
This is the first Asian flagship store to embrace an industrial and modern concept, accompanied by a touch of vintage elements. The store's entrance is framed by a brick wall to give a raw industrial edge juxtaposed by the modern inviting interior. Utilizing silver metal supports with exposed welds and fasteners, the store space exudes a constructed and contemporary look.