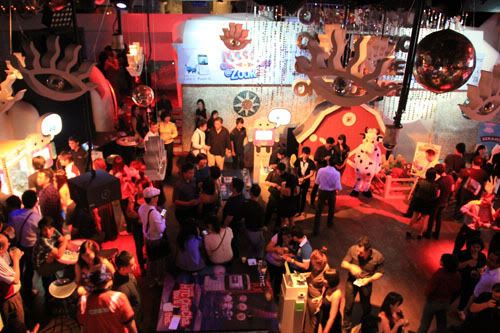 Woot! Last Friday evening, tagged along with couple for friends attended the SingTel & HTC Most Checked-in Party at Zouk. Well, in celebration of the exclusive launch of HTC ChaCha, Singtel and HTC has invited the first 500 lucky people through their facebook to attend this event as well as walk away with some exclusive prizes.

As the theme "Most Checked-in Party", while we were queuing for the registration, we were given a RFID tag where you just need to place the tag on the machine itself and it will automatically check in the booth for you! Cool! Haha
It was an amazing party whereby invited guest not only can enjoy the free flow of drinks and chill out with their friends but they also get to enjoy those exciting activities such as playing with live Angry Birds, catching Android toys and also enjoy the Free Ben & Jerry's ice cream.
Yes! Its Singapore Live Angry Birds!!! It's easy to see but not easy to shoot the birds out to the wall. lol… In the end, it led you to the angry status…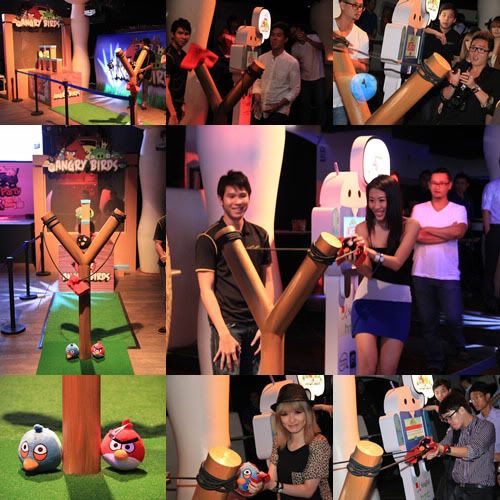 VIP and guest area were filled up with lots of fun people as the time passed by and Bobby was host on stage of the night. Everyone was getting high with the party music, blasting out loud through the surrounding and along the way there more happening to mingles around.

One of my friends, William has gone up on stage to play some word guessing game and soon later, Jiaqi and Jiayi has gone up on stage to play the Cha Cha dancing game too. Hence, at the stage below, there were HTC Cha Cha mascots dancing around to entertaining the whole crowds.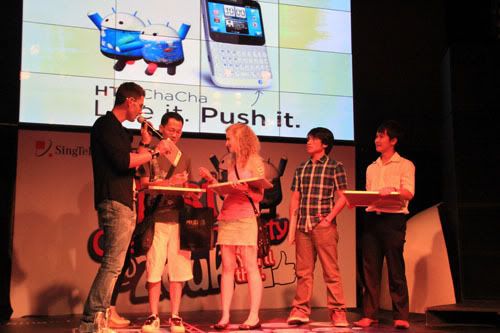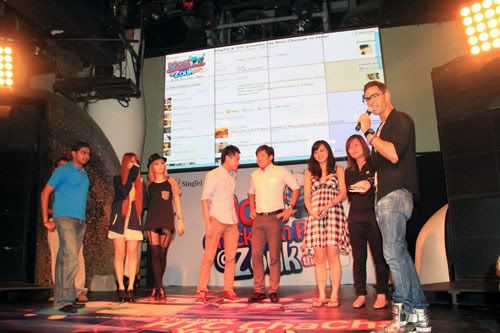 Besides all the fun and exciting activities been held, there was also few HTC Cha Cha mobile phone display for guest to try out and play with its phone functionality.

Yup! It was a pleasant night chilling out with friends at this cool event surrounded by Singtel fans and the loud clubbing music. Hope to see you guys soon! *Smiles*