Hi readers! Welcome back to my blog! woohoo!!!!!!! Super happy because I'm now having holiday, party time! own time own target! *Invite me to all the event* hahaha…
If you have followed my twitter, you guys will know that yesterday i attended the Singapore's first-ever local film poster exhibition media tour with my friend William at Substation (located at 45 Armenian Street). Thanks Jeremy Sing for the invitation.

First of all, let me ask you a question.. How familiar are you with Singapore local film production? Common Singapore film director Jack Neo, Royston Tan, Kevin Tong.. But do you know actually there are more talented director in Singapore? haha Yes! They does exist but less well known by public.. However, they do make great short film in their movie industry too.
100 Singapore film posters, no more no less, displayed at the Substation in this exhibition, named Mise En SIN (Exhibition is organized by SINdie). Yup! 100 local film poster equal to 100 different local film production.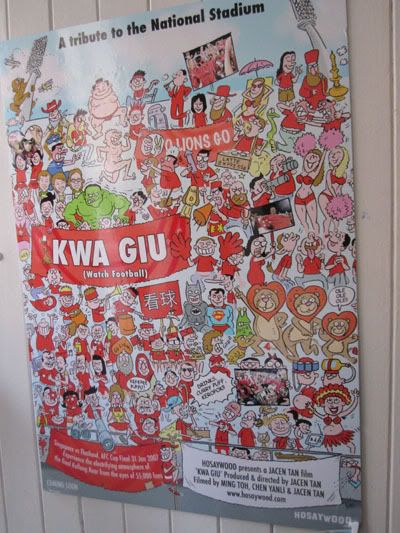 Glad that Jeremy did shared his review about the local film and explaining every poster design to us throughout this whole exhibition tour. haha I do know some of Singapore local film too! In fact the most local film i watch was Horror movie!! lol.. I didn't realize after i attended this exhibition.
As a designer view of mine, i believe that every film poster been produce, does have a story behind. Basically, a film poster can be as simple as you can see but behind the story, it could be either very touching, sad or even comedy.

Well, Singapore local short film do contain sexuality scene too! Don't think dirty, just treat it as an arts film… haha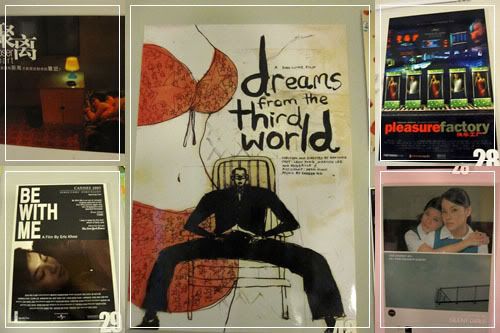 lol!!! I can't believe this was a short film! "Ah Meng Eat Tourist" from this poster i knew it was a comedy film.. lols.. If got chance, i wanna watch this short film too!

Within these 100 movies, some actually won the Singapore Short Film Awards! This would be the great reward for them to improve in their coming up movie. Producing a short film/movie is not easy but yet getting an award is the next step of success in film industry. Thus, I really do appreciate them all!!!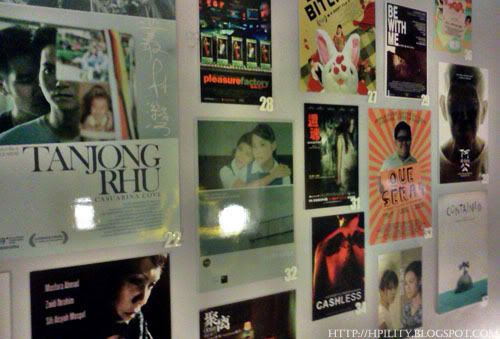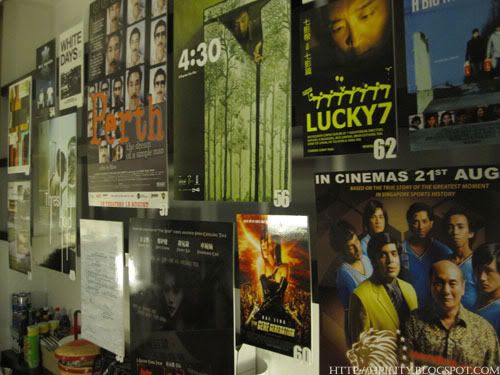 Have you seen Birth Cert poster design before?
This Poster Cost $600!!! OMG…
HOT poster.. lol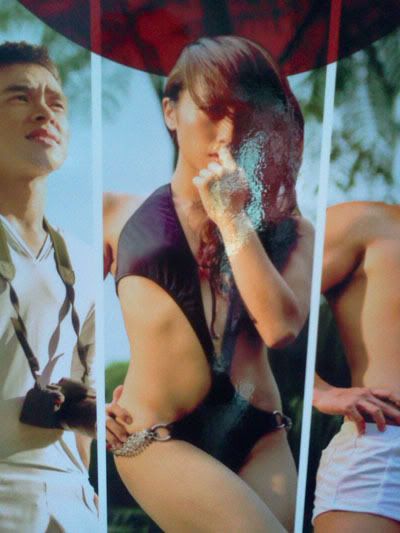 Found this very unique telephone in their exhibition room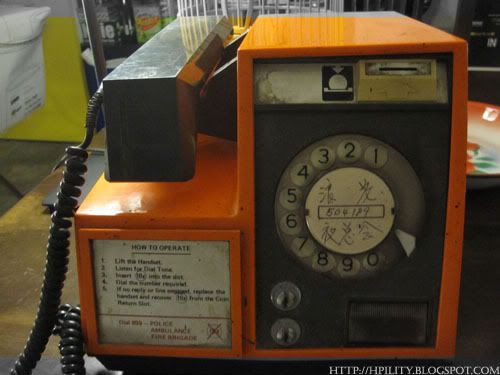 Once again, thanks Jeremy Sing for sharing of this wonderful "poster" moment. Really did learn alot through this local film poster exhibition. People, if you are interested in any local film/design of poster, faster go visit Substation now!!!
You can check out their facebook or blog for more latest update about the exhibition as well as local film production. That's all for today, hope everyone have a great day ahead! 🙂