I have been invited by Sports Hub Premier Founding Partner OCBC to catch the first football match in the new National Stadium – Juventus vs Singapore Selection – at the one of National Stadium Club's 61 Executive Suites that boasts panoramic views of the National Stadium.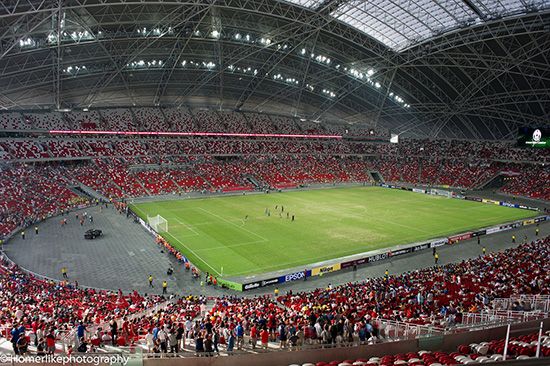 Singapore is the final leg of the two weeks #JUVETOUR in Indonesia, Australia and Singapore and the Bianconeri didn't disappoint by scoring 5-0 against the Singapore Selection in front of approximate 27,000 supporting fans.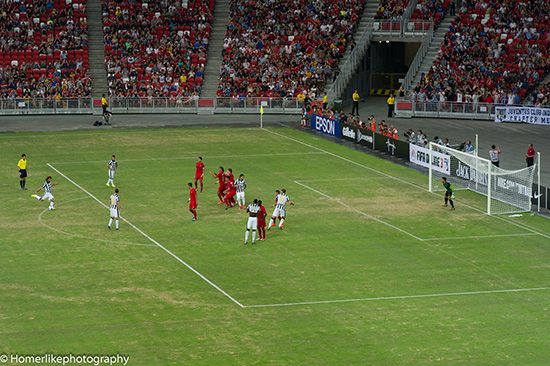 Andrea Pirlo was definitely the most recognizable and idolized Bianconeri in this match from the reaction of the crowd cheering him on whenever he took a corner kick or free kick. Pirlo returned the favor back to his fans by scoring the first two goals of the game; both goals from stationary position of a free kick on the 17th minutes and a spot kick three minutes before the half time whistle (with 1 minute of injury time included).
Gianluigi Buffon, the other crowd favorite, on the other hand had a day off on the pitch as he was not tested throughout his appearance apart from a catch when a low ball, by Singapore Selection, flew past the Juve goal post inside the penalty box.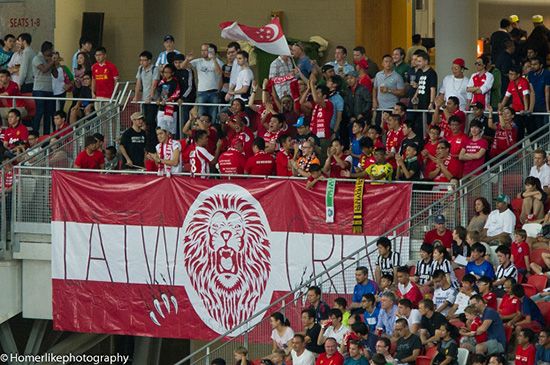 Although both star players were substituted after the first half break, the game actually came into life as the pace of the game increased, helped by three brilliantly-executed goals by Pogba on the 48th minutes, Giovinco on the 55th minutes and Asamoah on the 71st minute. My favorite was the goal scored by Pogba as he beat not one but three players before shooting the ball into the net from inside the box!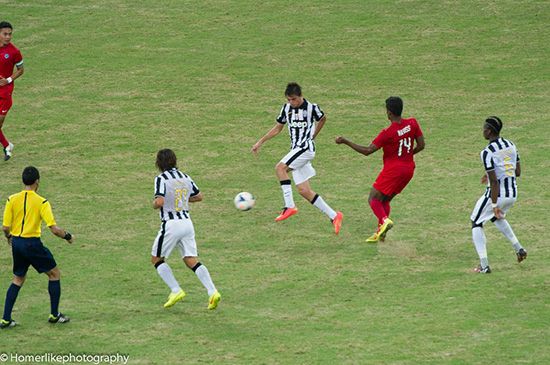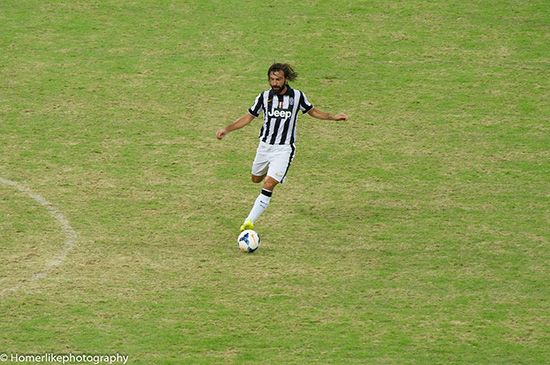 The fundamental problem with the Singapore Selection was the lack a visionary player like Pirlo who could make the ball connection with the rest of his team from midfield. The Singapore Selection whenever in possession of the ball always kept making the same mistake of passing the ball through a group of Juventus players waiting in the center of the field. In my opinion, if Singapore Selection would have concentrated on long ball on both flanks, the result might be different!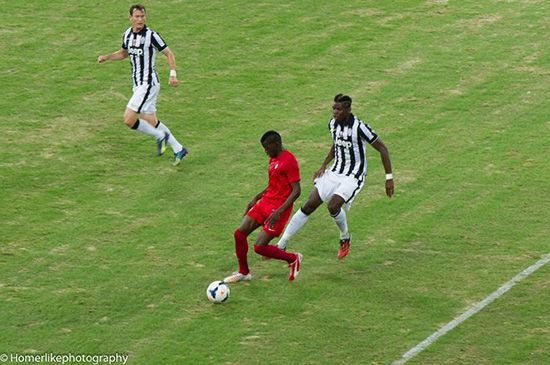 Non-existence man-marking and poor clearance of ball inside the penalty box by Singapore Selection were also two key issues that Bernd Stange, the national team coach of Singapore, needed to work on if Singapore wanted to perform well in the coming AFF Suzuki Cup at the end of this year.


Overall the game would have been better if not for the horrendous condition of the football pitch and missing Carlos Tevez in action. Nevertheless, all these shortfalls have somewhat been compensated by the great hospitality of OCBC. Thank you OCBC!
Before I pen off, please catch the video of all 5 goals scored against Singapore Selection: