The annual Singapore Night Festival is back this year with stunning and creative arts installation and music entertainment located in the heart of Singapore at Bras Basah, Bugis. This is an important year as we celebrate Singapore's Golden Jubilee to recognize the past 50 year's achievements.
Likewise, there are an exciting line-up immersive activities and show-stopping performances across the festival grounds giving you an unforgettable SG50 memory. Here are the 8 Must Visit Fun activities at Singapore Night Festival 2015.


1. Le Desir ET La Menace
Spectacular birds display on the Banyan Tree at outside Singapore National Museum. This collection of three birds is a picture-perfect specimen of precise lighting techniques applied with artistic ingenuity.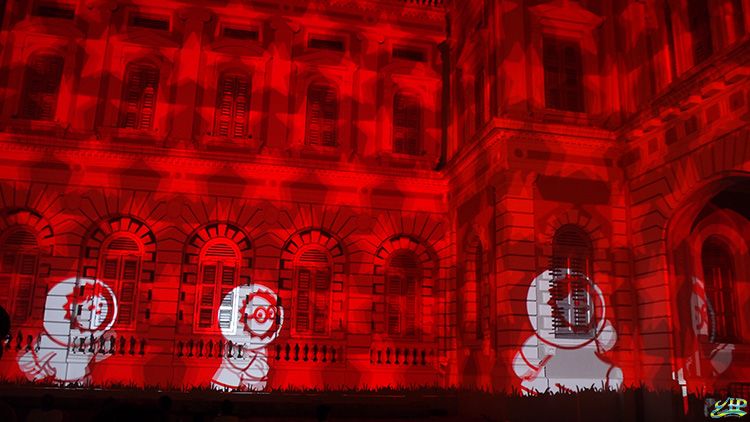 2. The Anooki Celebrate Singapore
This will be the HOT SPOT for everyone! Catch the Anooki, the world's smallest Inuits! Running amok across the façade of the national museum, their shenanigans leave cheer and joy in their wake. Look out for their special birthday tribute to Singapore! This performance happening from 21 August to 29 August from 7.30pm to 11pm at Singapore National Museum!


3. Spark!
Get into the rhythm with five mysterious, perfectly choreographed LED-lit drummers as they march their way through the Bras Basah, Bugis precinct.


4. The Peranakan Museum Variety Show
Joget to classic Peranakan tunes and sing-a-long performances in the dondang saying tradition. This performance only happening on 21 & 22 August from 8pm – 9pm.


5. Illuminate
Located at Peranakan Museum, Lecture Room; illuminate showcase a fascinating display of glow in the dark outfits designed by students. Happening on 21, 22, 28, 29 August from 7.30pm to 2am!


6. Hanami
This light installation is inspired by hanami, the Japanese tradition of celebrating the transient beauty of cherry blossoms each spring.


7. Drawn In Light
This 12-metre-wide installation is made from metal wires, hand-bent into the form of a typical Amsterdam-style canal building. The sculpture not only reflects light but also hovers and rotates above the ground, inviting visitor interaction.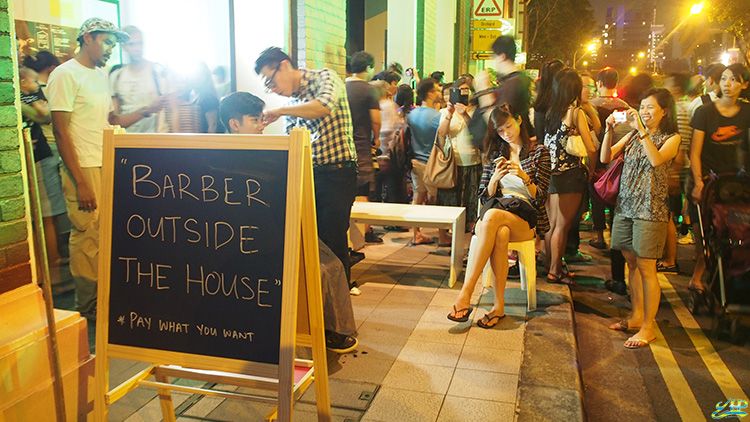 8. Barber Outside The House
Pay what you want! Get your fantastic haircut done at Singapore Night Festival 2015 at any amount of price you pay! It going to be a challenging task for the barber but I believe your haircut going to be interesting! Have a fun week visiting the Singapore Night Festival 2015!