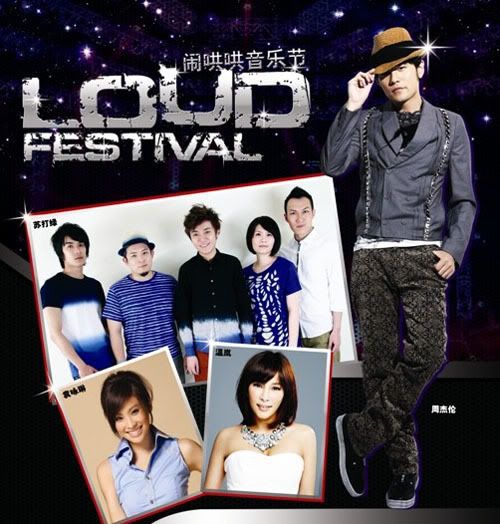 7th October 2011 – Singapore Loud Festival 2011 has successfully ended at Singapore Indoor Stadium! Other than popular top singer such as Landy Wen, SodaGreen, Cindy Yen… Special guest appearance Jay Chou (The Asian King) had also make his showcase at the Loud Festival 2011.

Jay Chou started off with his warm welcome of 3D awesome stage and followed by his fanciful speedy piano skill and lastly singing few of his popular top song. It was a great to see Jay Chou performed live on stage again and let's wait for his new 11th album which will be releasing this year!
Thanks to youtube user – MonsterLetYouBite for uploading the fantastic video of Jay Chou live performance at the Singapore Loud Festival 2011.