Woohoo! It's my very first time entering to Singapore Turf Club!!! Last week, it was my golden opportunity to get the exclusive invitation from Jessie and Pearlin to Singapore Turf Club for the Singapore Airlines International Race Cup. Tagged along with William together few others friends (Eunice, Randall, Melody, Karen, Nira) along to this event located near Kranji mrt station.
Cool to see the nice surrounding at the Singapore Turf Club
Here were the entering gate toward the Grandstand!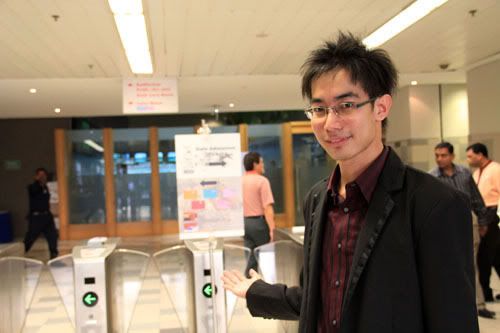 Beautiful evening crowded with group of people near the grandstand area, waiting for the ceremony and horse race match to start. As this was my first time experiencing the horse racing match in live, I put on my max enthusiastic feeling and get ready to see the live race.
Took a wall photo at Singapore Turf Club

Before the highlight of the race start, we went to our refreshments dining place, table number 9 to have some quick bite of foods and drinks. Yup! It was a grand event where you can see everyone dress up in their smart attire!

Likewise, guest invited to this place had the privillage of free flow on delicious foods and alcoholic drinks for this evening refreshment. *Keep scrolling to see the food of the day*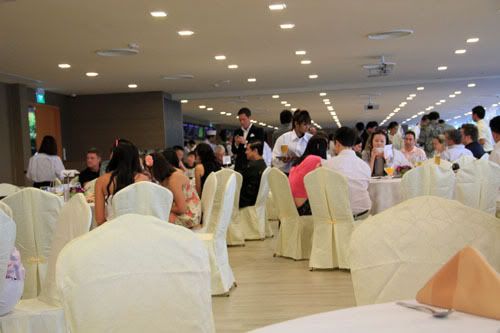 Laksa
Baked Scallop in Shell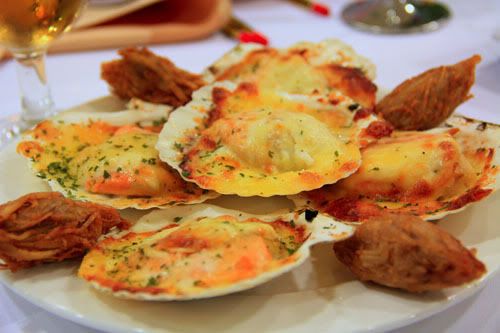 Canton Style Chicken Yam Roll, Peranakan Kueh, Assorted Seasonal Fresh Fruits Platter, Garlic Flavoured Rice, BurBur Cha Cha and etc…

Wait! Beside eating and drinking, a horse race guide book was provided on the table for us to study and give a bet on the horse we like. Haha… My first time betting on horse… no experience in it but it was fun!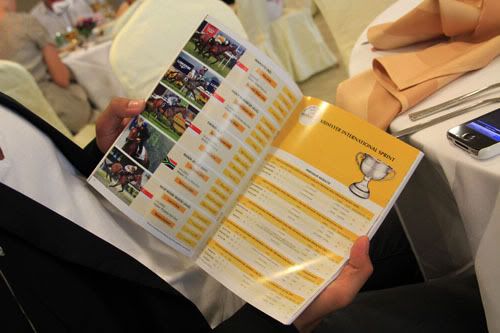 Yeah! Now i know how to bet on horse!
Snap a picture while queuing for my turn on the payment side.
Money paid consider bet liao! hahaha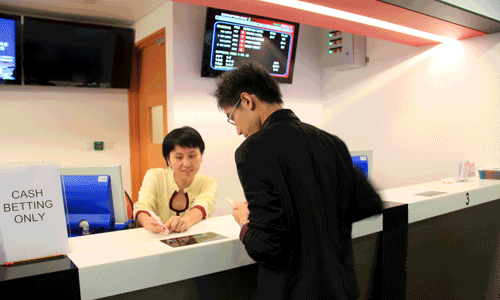 As time passed, here comes the highlight of the day. We were told to proceed on the next viewing section for the opening ceremony of SIA cup 2011. *Excellent close up view for the opening parade*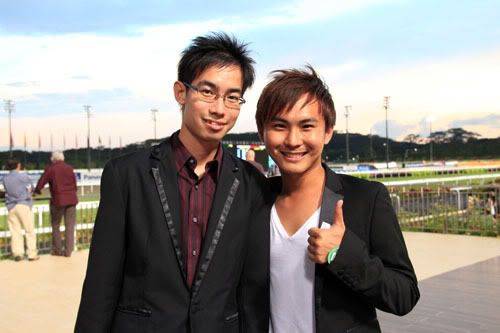 Beautiful Pink Sunset taken by William

Through the grand opening parade ceremony, there were performances such as procession of Samba dancers, still walkers, Turf Belles and of course the SIA Girls.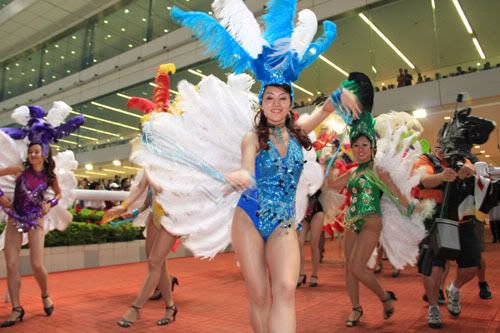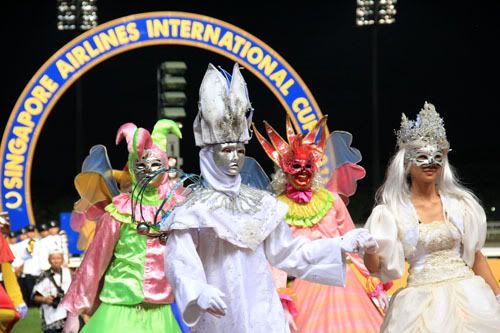 Took a Picture with Jessie at the Horse Parade
Woot! Horse were standing beside me and they were ready to run!

Back to grandstand viewing place and before the horse racing start, took a picture with Eunice, Karen, Rebecca Lim and Pierre Png. Both KrisFlyer InternationalSprint Horses and Singapore Airlines International cup horses racing were exciting! *Scream and Cheer along the race*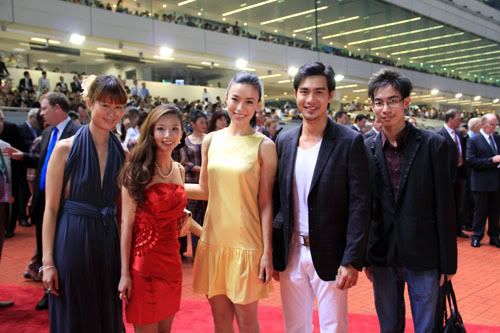 Result was out and this guy won the champion in horse racing!
Owner of the horse feel proud to receive his prize on stage too.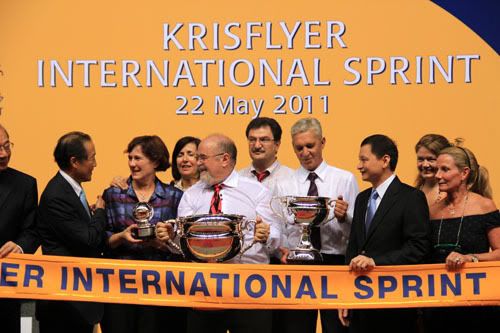 After few horse match race, we were back to the refreshment place and this time round, Turf belles were here! Great to see and had a great chat them again at the SIA cup!
Picture with Loren and Ana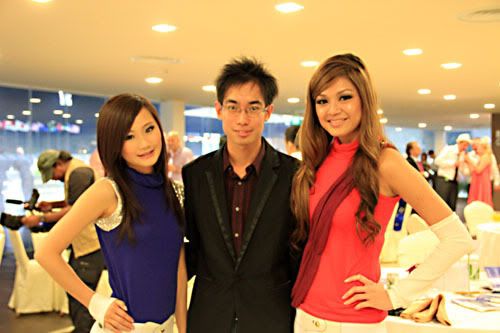 Picture with Sharlene, Grace and Gina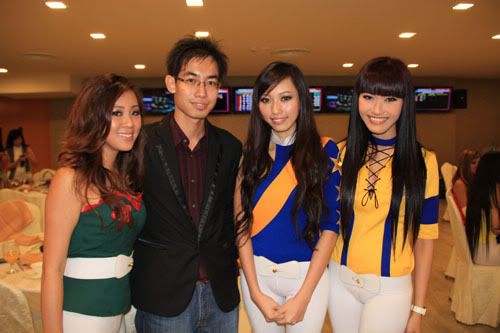 Last race of the day!
Short animation of the horse racing

Well, my first experience at Singapore Turf Club was awesome! Thanks for the exclusive invite once again. Took a group photo with William, Eunice, Karen, Melody, Randall and Nira! Nice meeting you guys and hope to see you guys soon! *Smiles*