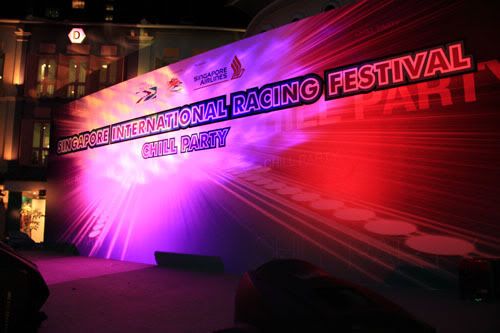 Hi Readers! Welcome back to my blog! Woohoo! It been a great weekend whereby I have attended events that I never get to attend before. If you have followed my twitter, you guys will know that I been tweeting about my "First Time", therefore pardon me for using the word "First Time" in my next few blog post.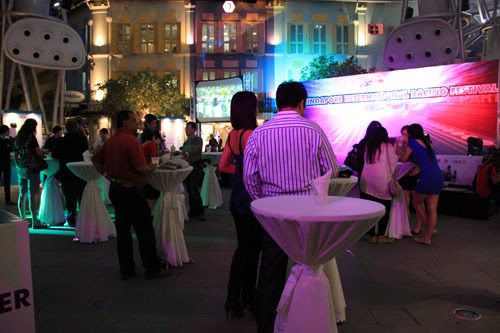 As for today, I will be sharing a blog post about Singapore International Racing Festival Chill Party at Clarke Quay, if you have read my teaser version of this blog post, you guys will know that few other bloggers and I got invited from Pearlin Siow.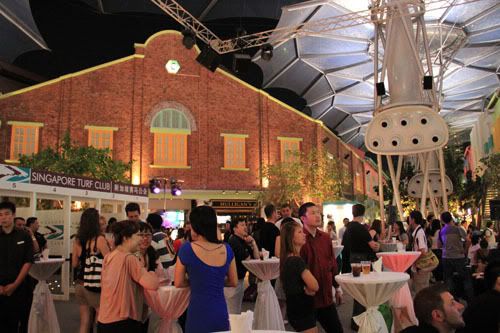 Its an interesting chill party event organized by Singapore Turf Club, invited guest were served with yummy foods and drinks as well as we got a chance to "Bet" on the horse we like and lastly we got a chance to meet the top 10 Turf Belles finalists.
This my favourite!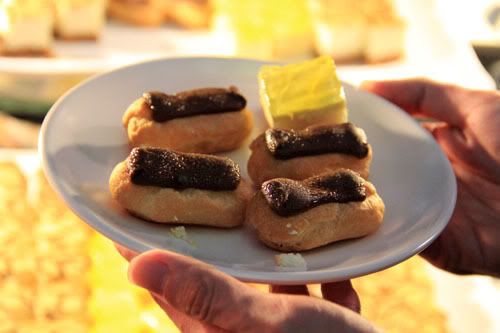 Tiger Beer with Shaun and Terence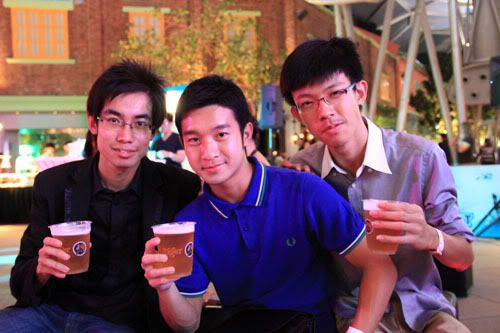 Cheers and Smiles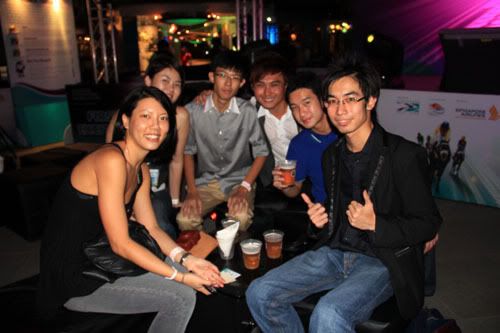 Horse parade show on screen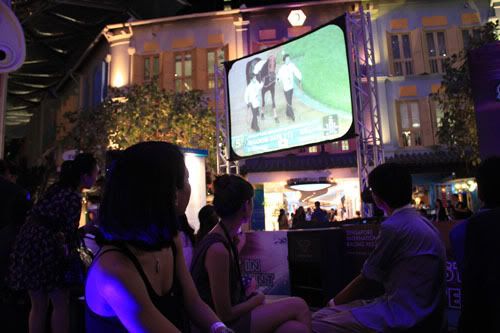 Audience were excited to see the winning horse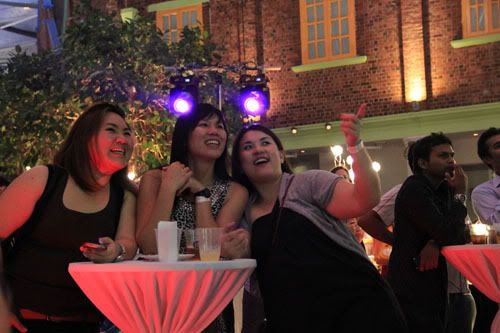 Party started with the introducing the Turf Belles finalists on stage and followed by playing some game with the audience on stage. William and Terence had volunteered to play the game and let's check out the funny reaction on stage here… hahaha… Guess what this game about? Yeah! It's a game whereby you need to read the text shown on the screen.
Host of the day
Top 10 Turf Belles Finalists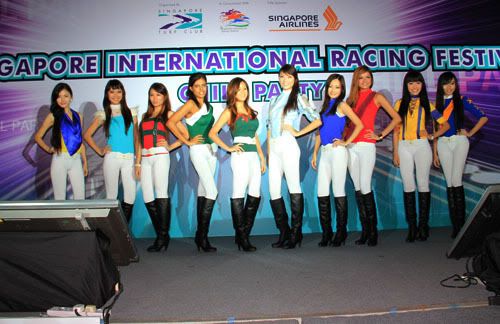 Terence playing game on stage
William playing game on stage with 2 babe giving support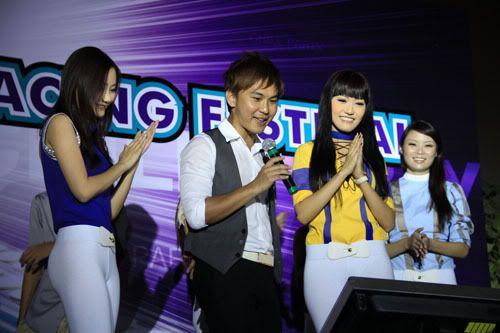 This guy won himself a camera through the game challenge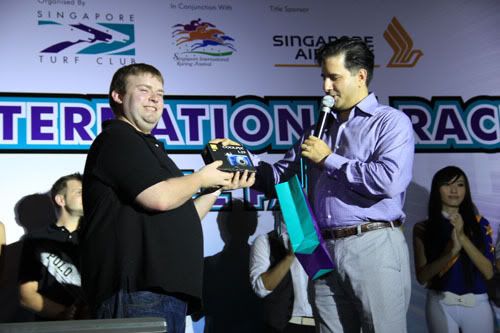 Well, it was a great moment to mingle and mixed around with some new friends through this party and very glad to know the Top 10 Turf Belles finalists in person. I won't tell you who I voted… because through Singapore general election rally I learned one thing which is…. *Voting is secret!!!* Hahaha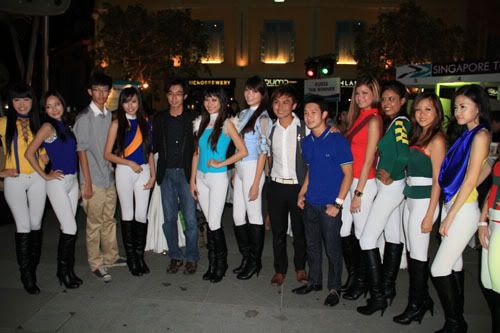 As this enjoyable party coming toward the end, I would say that it was awesome, pretty free and easy casual party for audience to join in and nice to meet you people (Pearlin, Eunice and Jessie) in person! *Smiles* Check out some nice picture here…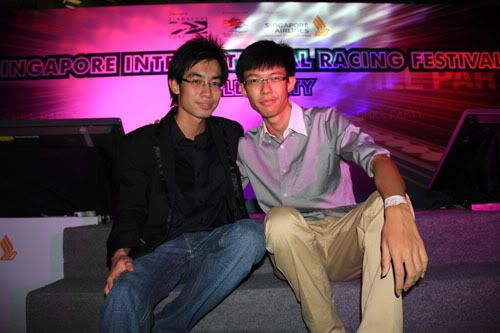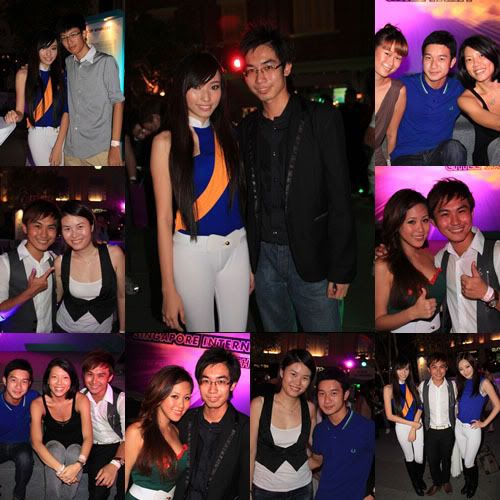 Picture with Jessie Leong

Woot! Guess what coming up next? Continuous events about SIA race cup, thanks Jessie leong who work in Singapore Turf Club! I guess i will blog more about it in my first time experience visiting to Singapore Turf Club racecourse.