This year, Singapore Biennale started since 13 March 2011 and it's still going on till 15 MAY 2011. Have you visited any open house of Singapore Biennale such as Singapore Art Museum, Old Kallang Airport and etc…? Well, for me, I had chosen The Merlion Hotel as part of my Singapore Biennale visit this year.
Yup! It's a weekend and Me and my Friend, Danial went to Merlion Park and join in the long queue. The queue seem to be long but it was fast in term of waiting time, because each portion was split up into few group and was given 5 to 10 minutes to visit the merlion hotel.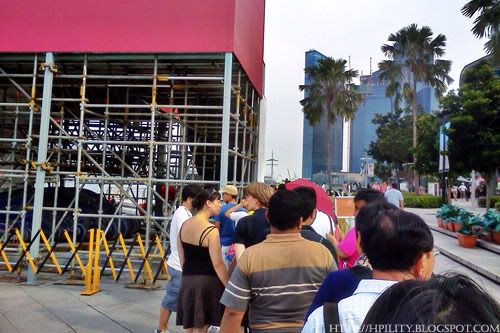 After 10 minutes of waiting, we finally manage to get into the Merlion Hotel. First time visiting and was excited to see their wall decoration as well as their overall interior design. We was told not to sit or step on the bed or using the toilet but however taking photo was allow in any part of The Merlion Hotel.

Nice lightning atmosphere with the crowd, very relaxing places and out of their window, you can have the nice view facing toward MBS hotel and Singapore Flyer.

About The Merlion Hotel:
The Merlion Hotel, one of the commissioned works of the Biennale, will be closed for a full-day routine maintenance on Tuesday, 19 April. We are most grateful for the overwhelming response and positive feedback on the hotel to date, and the maintenance work will ensure that the hotel remains in its most ideal condition for subsequent guests and visitors. The hotel will re-open to members of the public on 20 April 2011.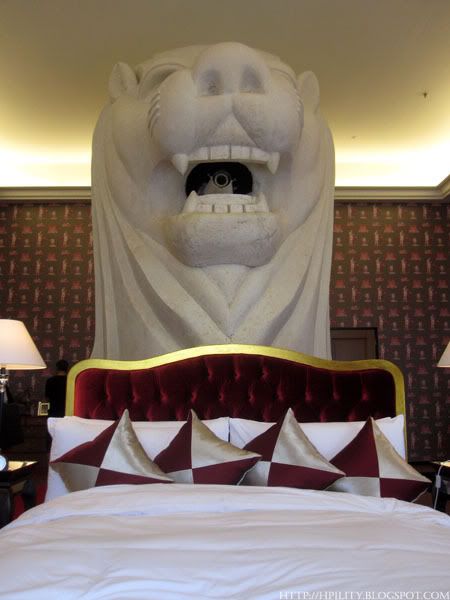 Here your "Bed" room with a Merlion head above you! hahaha I would say this was an unique and creative idea of putting a "merlion" head above you while you were sleeping… haha to me, I guess it will be a historical moment. Check out some picture below here to see their surrounding decoration.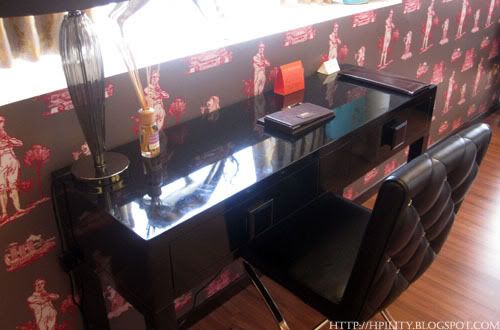 Camwhore with Danial using their bathroom mirror! Before I went to visit the Merlion Hotel, I was told by my friend saying that 'go visit their bathroom'… lol! At first i was wondering what so special? But after I visited, I realised that it really special… Hahaha… I have no idea whether you dare to shower/bath in their toilet. xD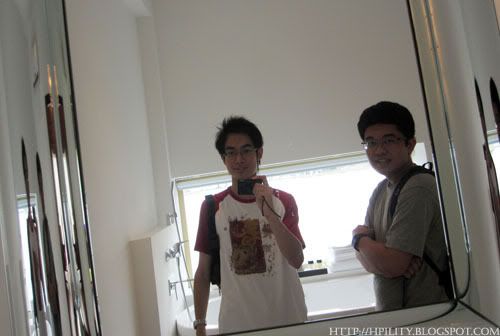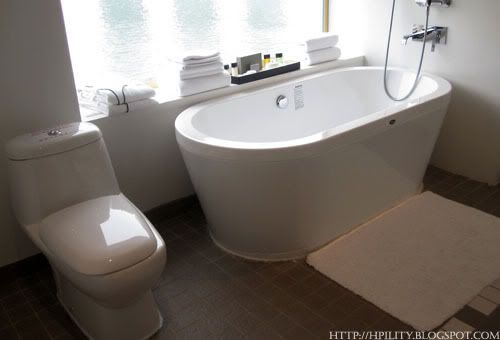 Boat spotted outside!

You may find interesting stuff along while you're visiting… haha.. After all, it was a nice visit at The Merlion Hotel! Singapore Biennale will be still going on till 15 MAY 2011, so do visit the places before 15th MAY! Visit this website http://www.singaporebiennale.org to know more about Singapore Biennale 2011.