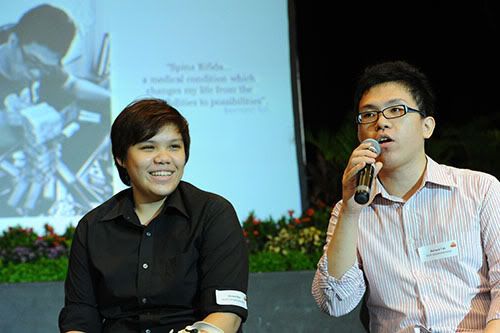 Hi Readers! Good news to all the youth here, it's your turn to shine around the world! SHINE Youth Festival is back this year to unleash their aspiration and passion through the two new theme of Pitch to SHINE and Pledge to SHINE.
Pitch to SHINE – was launched early this year to identify and fund youth projects that promote worthy causes and make a difference in the community. A total of 16 projects with the themes "Youth Culture", "Youth Sports" and "Youth Action" will be carried out during SHINE 2012. Thus, the purpose of launching this campaign was to encourage youth to take action and lead ground-up initiatives that would benefit the community.
Pledge to SHINE – In the spirit of getting youth to Fire Up Their Passion!, a new portal, Pledge to SHINE, has been launched for youth to pledge their aspirations at www.shine.nyc.sg. "The purpose of Pledge To SHINE is to enable youth to break their aspirations down into actionable and achievable tasks, and at the same time, benefit the community," said Martin Tan, Chairman of the SHINE Youth Festival 2012 Steering Committee.
The SHINE Youth Festival 2012 will feature an exciting line-up of events and activities throughout the entire Youth month of July, starting with the SHINE Festival Opening on 30 June at Ngee Ann City Civic Plaza. For more information on SHINE, visit: www.shine.nyc.sg