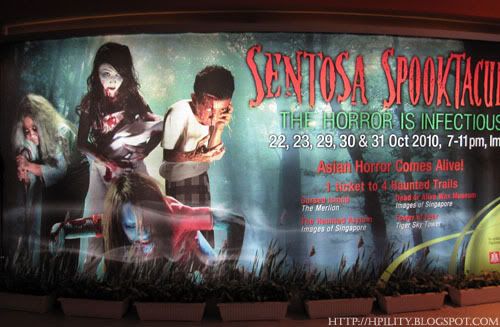 Hi Readers! Welcome back to my blog. Yess! Today will be sharing about Sentosa Spooktacular (Halloween event) which i attended 2 days ago held at Sentosa Imbiah Station. Invited my special guest – Joanna to this event.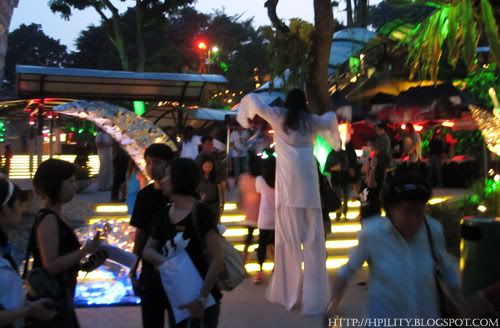 As this was an invitation from omy, We was given a media pass to access all the Halloween event area, having fun and experience the 'scary' places at sentosa Imbiah Lookout and of course some instruction was given to follow.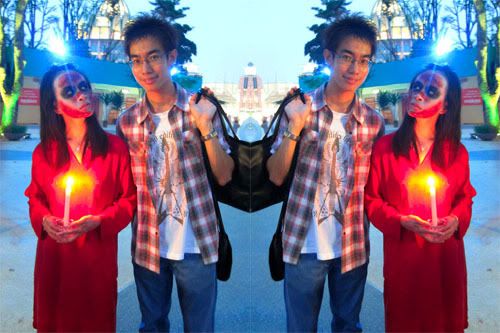 Our first horror station – Cursed Island. Seriously we have no idea what happening inside until we walked through their "hidden" road. Yes! You will scream if you are first time going in. haha… i had recorded a full series of video in this Cursed island! will publish soon.

Next, we visited spooktacular cemetery! No choice, this only the way to 'help' you to access the next level of horror. Its look dark and silence *creepy music came in* No need scare, because you are not going to walk alone. *we were having fun and took some picture here too*
R.I.P
Joanna, Me, Janessa and Kelvin

As time goes by, we reached the next horror level… 'The Haunted Asylum' and 'Dead or Alice Wax Museum' i think this was the most fun and nice experience haunted places. We can't use camera while we having our tour inside this 2 "house", if not the ghost will follow us home… Thus, 'Tower of Fear' was the last station we visited.

People chill out taking picture with ghost and ghost 'making' scare out of people. This how FUN it can be! Somehow i like the overall lighting and smoky effect. Well, by words you can't see much thing in it, you must EXPERIENCE it! *Smile*
Say hi to them, they are your best friend ever!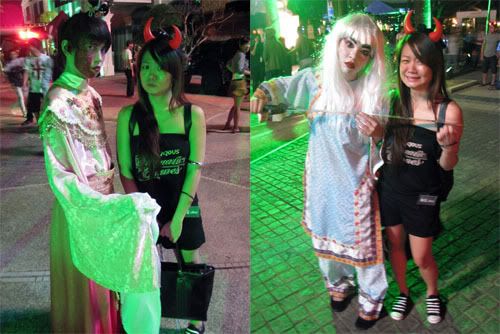 Oh yes!!! Not to forget that i saw 'Top Famous Celebrity blogger YONGWEI!!!' LOL!! See his 'green' face, i am sure you guys know what happen… hahaha… and ya! This Joanna violent ar, go "tear off" the zombie T-shirt, in the end kena jailed up but heng heng (luckily) secured by one red lady ghost.
Love this smoke effect!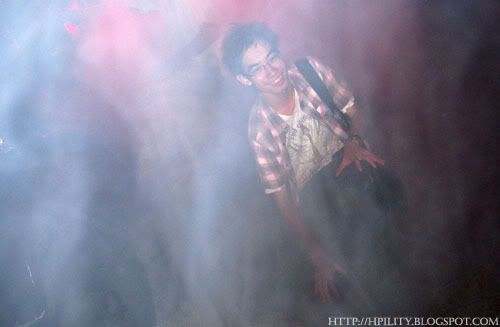 Thanks for coming Joanna!

More Spooktacular Photo: [Click Here]
Tats all for today!
Thanks for your reading and viewing!
[Do Comment/Tag Before you leave this blog]