Advertorial
15/02/10
Monday
Nuffnang Glitterati Plus Outing
Sentosa Event: Lights of Spring (千灯迎春)
Hello people! Welcome back to my blog and Happy New Year to all my readers! Woohoo…Tiger Year is here and do you roar like Tiger? hahaha…Maybe you can change the Merlion to MerTiger…LOL! Opps…Something happen to Merlion this year…happening inside Sentosa island!!!

Last Friday, Attended Sentosa media event with Raine, Elise, Xuening Peiling and Joanna (Nuffnang Glitterati Plus Members)…Event talks about their sentosa latest chinese new year and valentine day deco…It really give audience a different feeling when stepping into the sentosa island…
Chinese New Year week…Where you can visit to capture nice photo? Well, My answer is SENTOSA! haha…Sentosa CNY event also known as 'Lights of Spring'. Is free and open to public. Step into sentosa, Step into the wonderland of lights…Let The Tigers Welcome you to sentosa!

Once you step in, you can see many lights along the Chinese new year deco just like the picture below…Remember to bring camera along…! if not you will regret!…xD
There also Performance going on in the evening…As this year CNY is together with valentine day…Therefore as you Walk along, you will see many rose around the area…Together with the lights effect, it make its environment look more lively.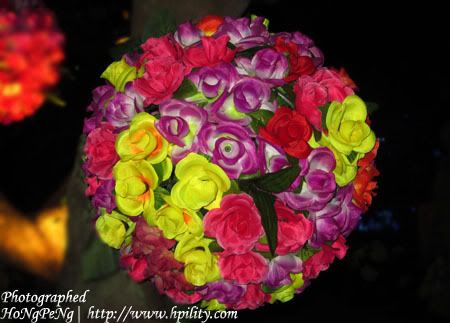 Sign Board are show at different section…After visiting so many section, The Love section is the nicest place to take picture! I wonder how day time look like…Maybe will visit again during day time..haha…
Here one very good example! haha…
Other section such as Trees of Life and Bells of Prosperity
The Merlion lights performance! The effect of merlion change every second when the lights shine on the merlion surface! Is super cool and nice ideas they created! haha…First time saw many colourful Merlion…lols
And lastly…This year, I had my first Lao Yu Sheng at Sentosa! First time Lao Yu Sheng with bloggers…feel Good and Fun!! *you should know why ar* hehe…Thanks Nuffnang for this media event! Huat Ar!!!
For More info,
Do visit the Sentosa Lights of Spring Website: [
Click Here
]
Once again, wish you all have a prosperity new year ahead in 2010!
Tats all for today!
Thanks for your reading and viewing!
[Do Comment/Tag Before you leave this blog]