Does the traditional Chinese food you know of bore you? Perhaps the best dishes are still those cooked by your grandparents. While this may be so, give them a treat this Chinese New Year and let the chefs at award-winning Wan Hao Chinese Restaurant from Singapore Marriott Tang Plaza Hotel cook up a storm for all of you.


At Wan Hao Chinese Restaurant, you will step in hungry and leave with a satisfied, full tummy. While the food may be traditional, the ingredients used are of high quality and the flavor of the various dishes will not disappoint you.


So when you think of Chinese New Year, the first thing that comes to mind is the Yu Sheng. Look at the design of the Yu Sheng. It says 2015 and even shows a goat, if you are fast to observe. Have fun tossing Yu Sheng as a family and enjoy a time of family bonding.
We, as Chinese, love soups. It's not all about the ingredients but most importantly, it is about the way the soup is brewed. Good soups usually take many hours to brew and with one sip you can tell how flavorful it is. That is the case for the Double-Boiled Supreme Bird's Nest in Whole Chicken. It is so good that if my grandma was there to taste it, I am sure she will agree with me. Personally I would rate it 4.5/5 stars.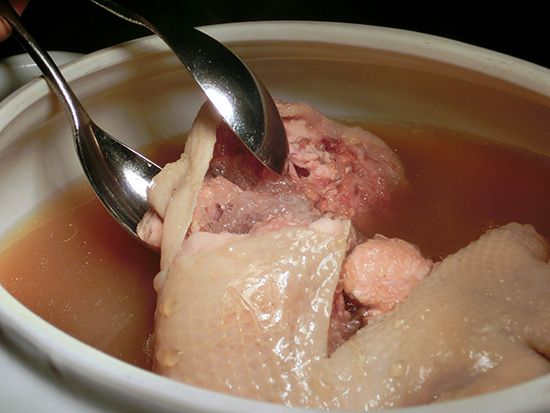 One special dish that was offered at this restaurant was the Wan Hao Deluxe Abalone Pen Cai. Before this, I knew not about the existence of this dish but it has its origins in China and Chinese New Year would not be what it is if this dish was not prepared during the festive season.


It includes 3-head fresh abalone, conpoy, sea cucumber, fish maw, dried oyster, mushroom, live prawn, roasted pork belly with yam, roasted duck, chinese cabbage, sea moss, fried bean curd sheet, mustard green and radish. Yes, that's a lot of ingredients and seafood lovers will definitely enjoy this dish. We had a great time indulging in this dish and were pretty much full after this.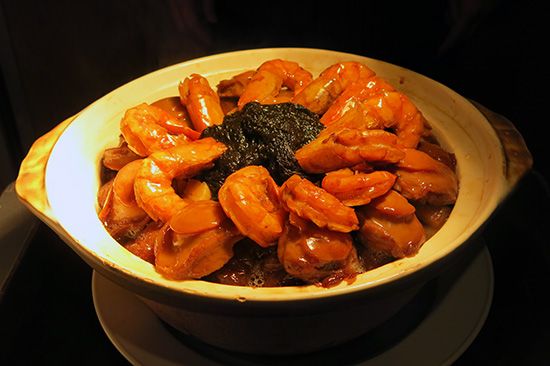 Wan Hao Chinese Restaurant at Marriott Hotel is the place you should head to if you are looking for a restaurant which serves tasty Chinese food that appeals to family members of all ages. It's definitely worth the money for dine-in. Do visit their 'Singapore Marriott Tang Plaza Hotel' website for more CNY dishes information.
Wan Hao Chinese Restaurant Location:
Singapore Marriott Tang Plaza Hotel
320 Orchard Road
Singapore, 238865 Singapore
Opening Hours:
Lunch: 11.00am to 3.00pm
Sundays to Thursday Dinner: 6.00pm to 10.00pm
Fridays & Saturdays: 6.00pm to 11.00pm
Enquire Hotline: 6831 4605
Editor: Samuel Low