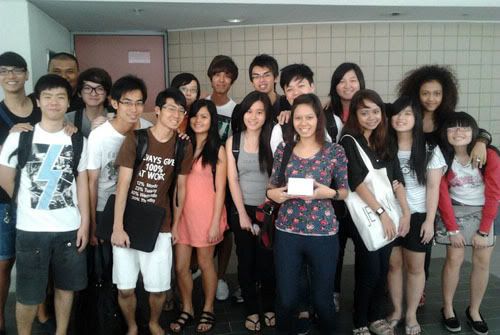 Woot! It has been awhile since my last post about my school life. Yup, day passed as usual, doing normal school work related to project, preparing for coming up class test and learning new thing from the lecture notes.
I have 2 major projects to clear before week 16 which is 2 week from now. The major question to ask "How to do", "this way izzit correct"? lol… Both are half ways done yet have not consolidated the final report. *Need to speed up soon* Anyway, let's keep the stress part aside and enjoy this coming weekend.
Quick news update here! Congrats to S.H.E's Hebe and Jeanette Aw for being the winners of Singapore Blog Awards this year under the celebrity categories!
If you have followed my twitter or facebook, you guys will know that I been mentioning about Singapore Blog Awards (新加坡部落格大奖) 2011 ceremony which will be held this Saturday at Shanghai Dolly. Woohoo, I'm pretty excited because the result will be out on that day itself. Haha, all the finalists has the rate of 50-50 winning chance. I'll be there and I'll see you there too! *Smiles*