Leading the industry of UHD (Ultra High Definition) TVs, Samsung Electronics Co. Ltd, delivered the latest line-up of SUHD TVs, provide a premium choice for consumers in the ever competitive world of UHD TVs.


Samsung still have not decided on the name "S" position right in front of the word UHD. But the "S" gives a comforting meaning of the word Premium. It is the top end of the Samsung TVs which focus on both picture quality and stylish design.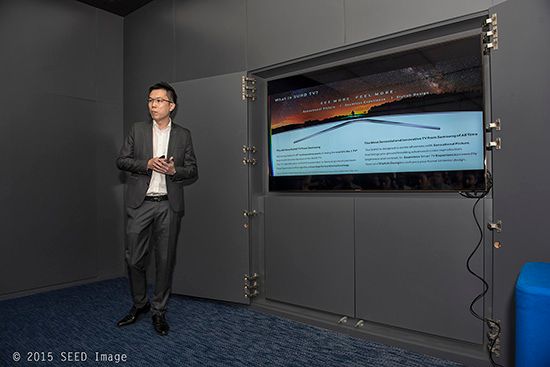 Besides the new SUHD TVs, Samsung also launched its
latest range of UHD TVs and audio products.


Unmatched Picture Quality
With the innovative nano-crystal technology and intelligent SUHD re-mastering picture quality engine, Samsung is able to achieve highest color purity and light efficiency not seen in today UHD TVs. The technology provides wide range of colors and provides viewers with 64 times more colour expression than conventional TVs. It also uses environmentally-friendly technology to deliver high energy efficiency and reliability.


Improved Curved Designs
Build on the popular 2014 Curved designed, the SUHD TV JS9500 features a chamfer bezel design that adds more depth to the TV screen.
New Open-Source Platform for Web
New platform Tizenshape and support web standards for TV app development. Tizen allows more intuitive UI and better integrated entertainment experience.
Introducing SUHD TVs JS9500 and JS9000
Here are the key points for these SUHD TVs
1. Featuring Peak Illuminator and Precision Black allow clearer picture watching even on brightly lit room.
2. Tizen platform allow outstanding multi-tasking capabilities.
3. Seamless Octa-Core processor.
4. Smart Remote Control for voice and touch command
5. Elegant stylish design to suit stunning modern day home interior.
6. Received 8 awards at the 2015 Consumer Electronics Show (CES)
Pricing of SUHD TV at authorised dealers
JS9500 SUHD TV 65 inches = $7,900
JS9500 SUHD TV 78 inches = $17,999
JS9500 SUHD TV 88 inches = available soon
Other UHD and curved UHD TVs launched in various sizes from 40 inches to 78 inches such as JU7500 for curved UHD and JU7000 for non curved UHD TVs.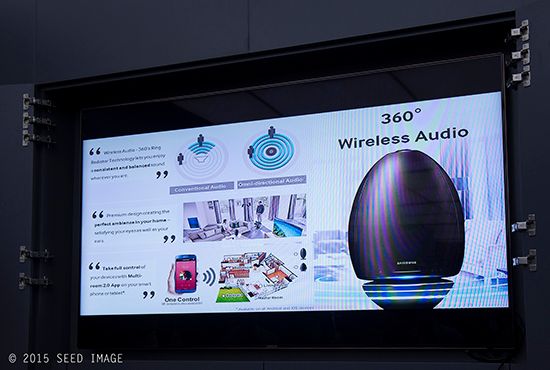 Audio Products Launched
The TVs will need good quality sound production with Samsung newly audio such as the impressive Omni-Directional 360 Audio, Flat Soundbar and the Samsung Curved Soundbar to surround Users' senses just like the curved TVs which fully engage the users' viewing sensation.


Conclusion
As one of the leading technology provider for consumer products, Samsung brings excitements to consumers in her wide range of consumer products including the SUHD TVs. Products are getting smarter and provides relatively easy to use UI for quick and intuitive operation. Employing a total of 307,000 staff across 84 countries with an annual sale of US$196 billion, it is indeed a successful company. We shall look forward to Samsung for more innovative technology in the coming future.