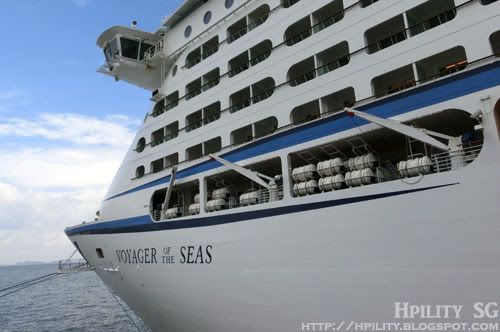 Woohoo!!! Last Saturday, I had a memorable weekend with Alvin, Walter and Dawn on the Royal Caribbean Voyager of The Seas Cruise at Singapore Marina Bay International Cruise Terminal. This was my first time in life on boarding a huge cruise and it was an eye-opening day for me to explore the whole ship interior layout. Thank You Alvin for this golden opportunity!
Collected our "passport" before on-board Voyager of The Seas Cruises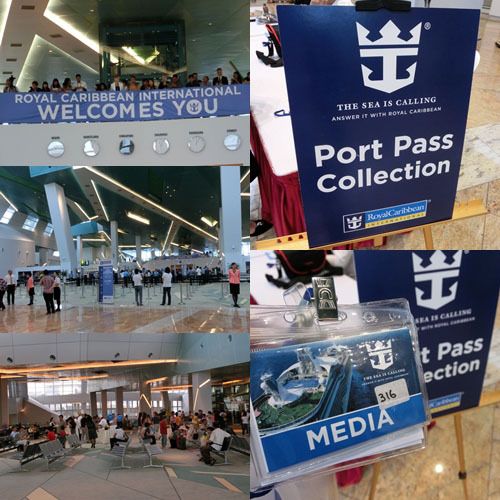 Voyager of The Seas Conference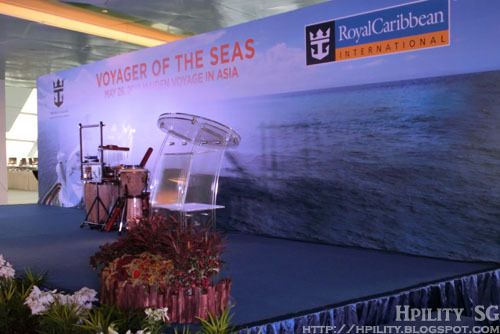 Check-In Time!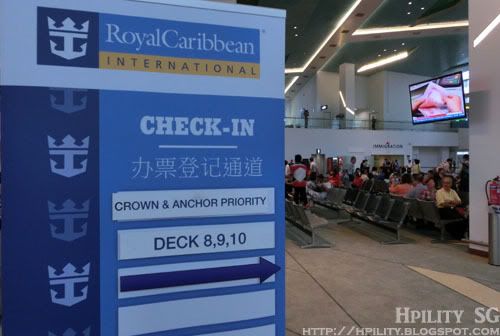 Outside look of Voyager of The Seas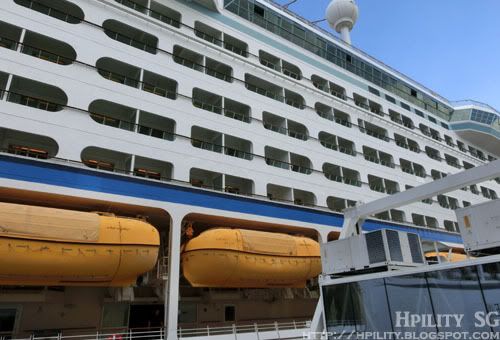 I felt excited as my first step into Voyager of The Seas Cruise and I was amazed by its luxurious and elegant interior design. Everything came into my mind just paused awhile as I am admired the whole scene of this ship.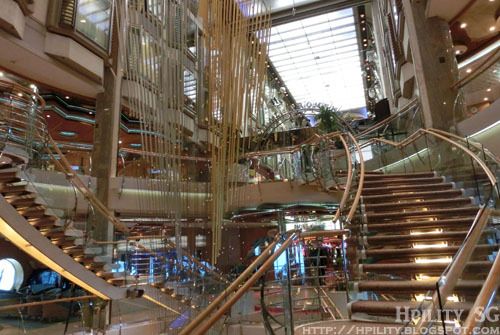 As we goes along, the tour guide has share with us about a little background history about this cruise and interesting happening which can be found in this cruise. Royal Caribbean Voyager of The Seas Cruises consists of 15 decks and there were various activities on cruise such as Entertainment, Music & Art, Dining, SPA & Fitness centre, Outdoor activities and etc…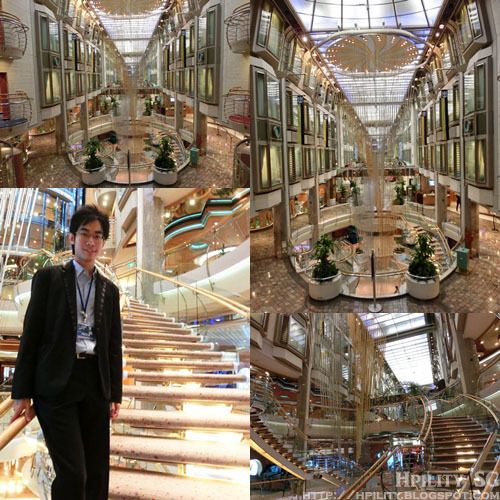 Woot! Casino! This was the only opportunity I can take pictures inside the Casino and it was my first time going in too!!! Awesome privilege for media! Haha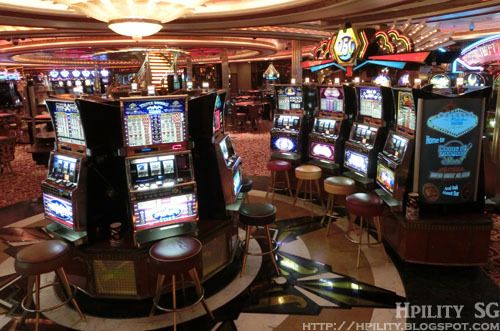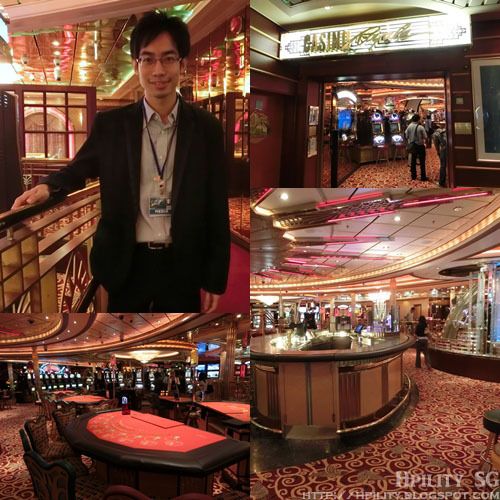 First Family who got on-board Voyager of The Seas Cruise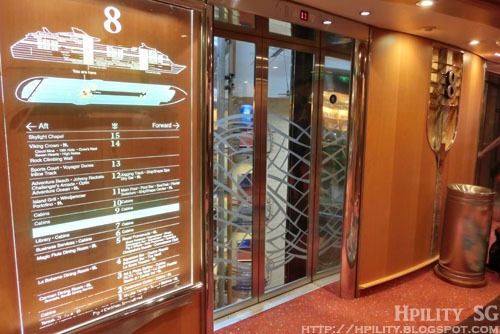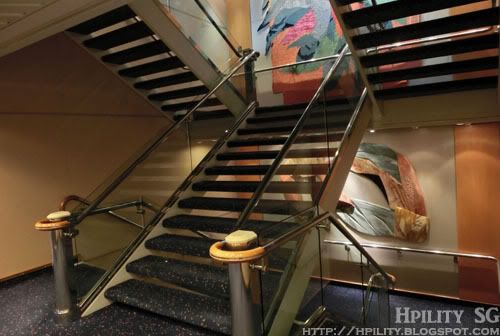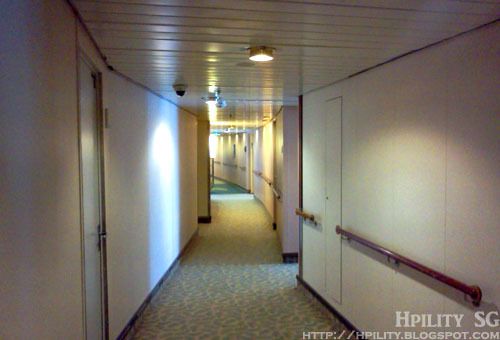 Next, we proceed up to visit the room on the cruise and the first room we visited was The Royal Suite – Presidential Suite. It consists of large living room with sofa bed, private balcony and bathroom, baby grand piano, separate bedroom with king-size bed and private bar area, dining table and mini bar.

The room on Voyager of The Seas gave you a wide selection of stateroom for your rest and relaxation and it make you feel like living in a comfort home while you are travelling on cruise. These rooms include Owner's suite, Grand Suite, Balcony & Promenade Stateroom, Family Ocean View, junior suite and interior stateroom.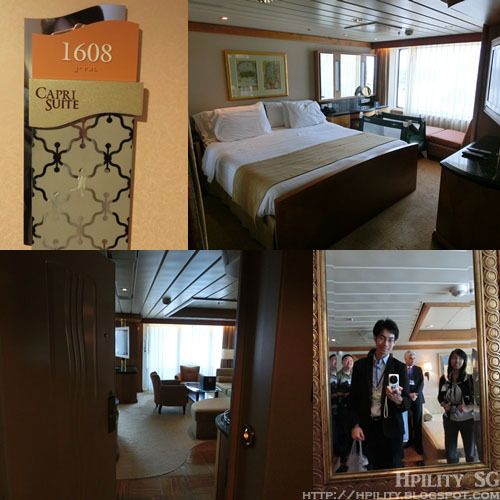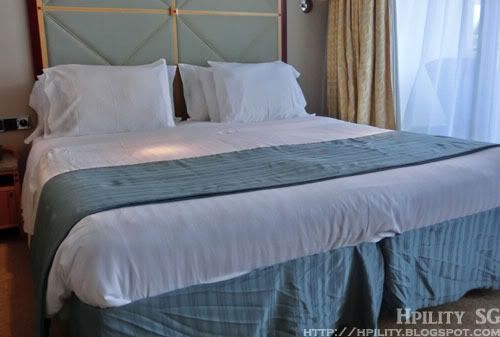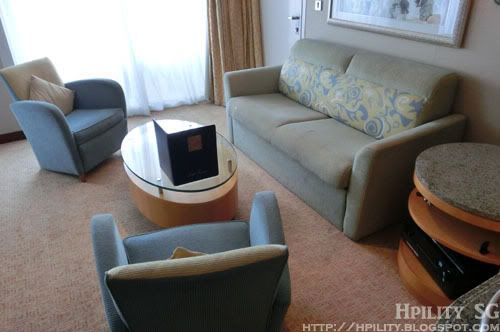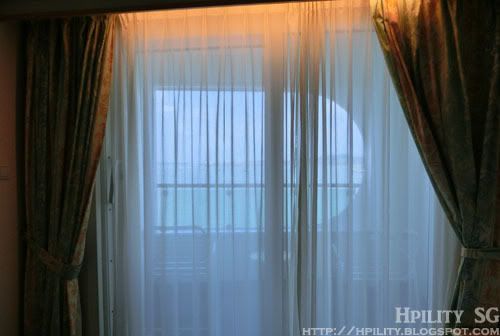 Portofino was one of the dining places which give you "a taste of Italy at sea"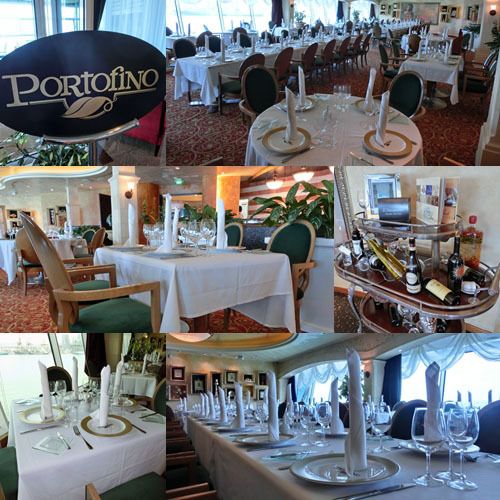 Marvelous!

Let's go out and see what's happening! Woohoo… Bright sunny afternoon with clear blue sky above, outdoor Voyager of the Seas look great with many sporty activities such as Suntan area, basketball court, golf course, swimming pool, rock climbing and more! Suitable for sporty people!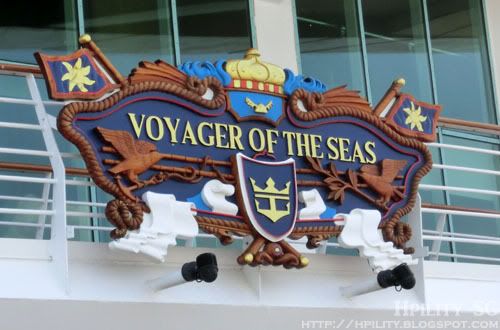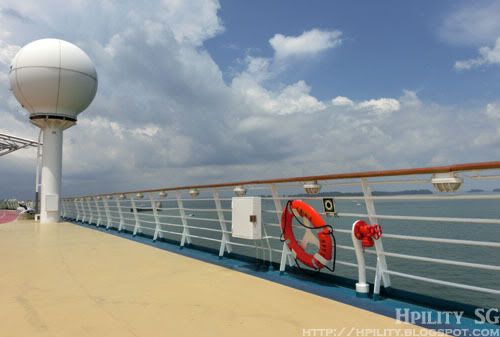 Rock Climbing Activities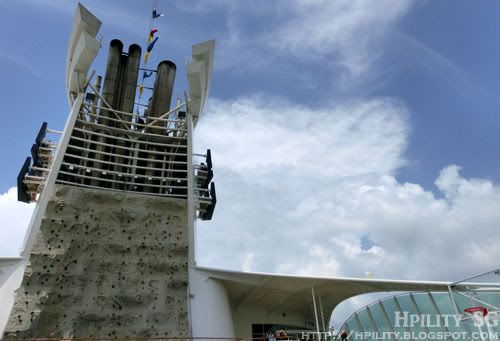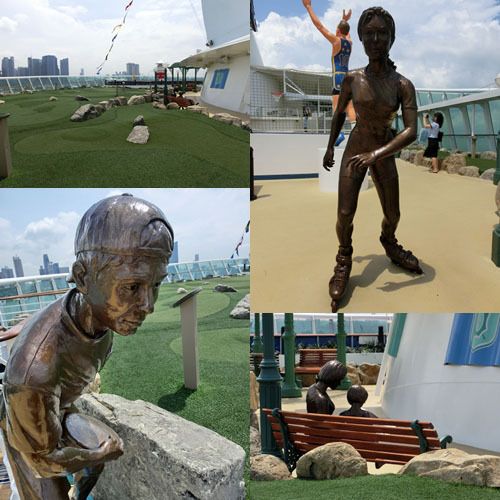 Outdoor top view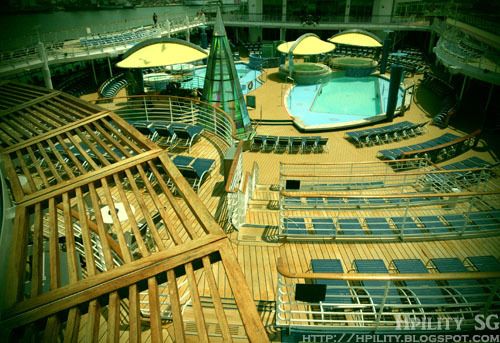 Indoor Ice-Skating Rink
Time for you to fill up your stomach!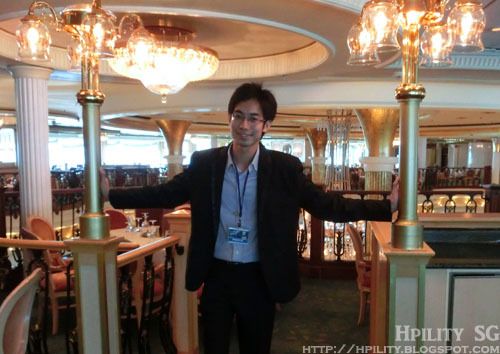 It's dining time! Welcome to the spectacular 3-tier dining room with elegant lighting display! Wow, I feel like stepping into an Imperial palace. The interior place had filled up with nice rounded tables and comfortable chairs for passengers to have a delight fine dining in there. Thus, excellent service provided by the waiter too.
Yummy foods from Voyager of The Seas Cruise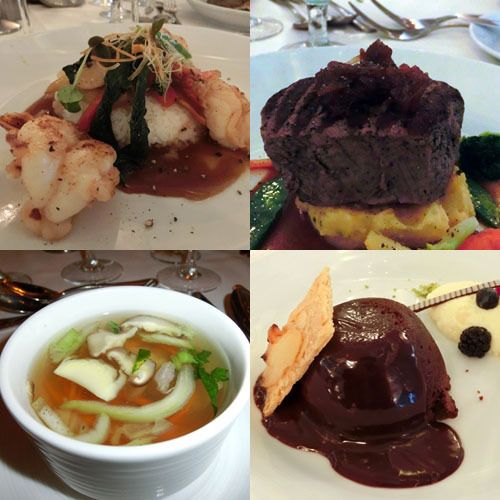 Took a picture with Dreamwork's Shrek! Awesome!
Royal Promenade!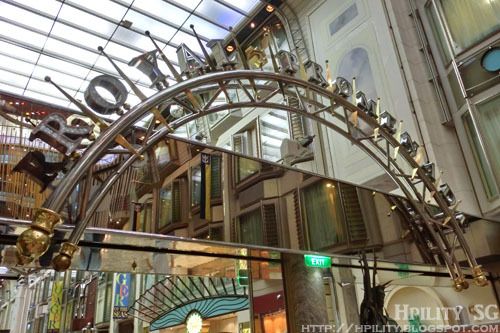 High class Elevator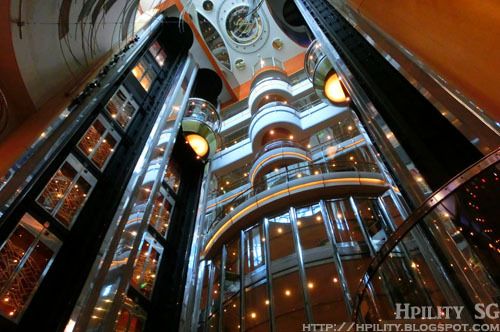 Last but not least, I am bringing to visit the Royal Promenade known as the streets on Voyager of The Seas Cruise. I was impressed by the retro streets view and cool to say that I feel like stepping into another country while walking along this street. Awesomeness and Fabulous!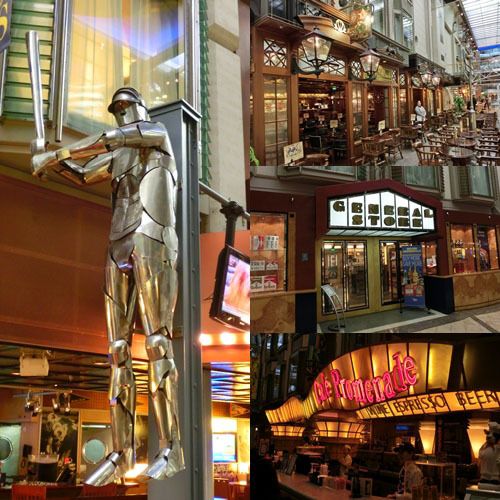 Voyager of The Seas ship Highlights:
First ever cruise ship innovations, including an ice-skating rink and in-line skating track
Royal Promenade, a bustling boulevard four decks high lined with a selection dining, entertainment and shopping opportunities
Spectacular 3-tier dining room
Fantastic variety of dining options, from the casual Johnny Rockets American diner to the Portofino Italian restaurant
Full size sports court for football, basketball and volleyball
DreamWorks Experience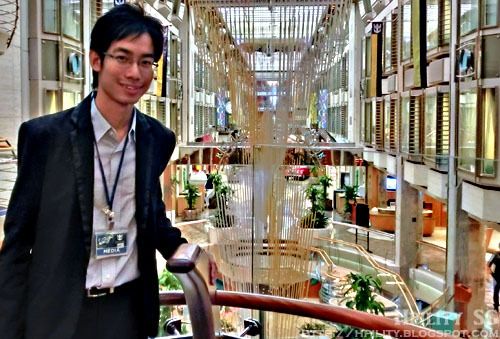 Overall, I had a fantastic moment on-board this Voyager of The Seas ship with great spectacular experience! Wonderful weekend with great people with exclusive tour! Thank you and hope everyone have a fun weekend too! *Smiles*