RockU Yakiniku, a casual, upbeat and edgy Yakiniku restaurant at Bugis+. Delivering a fresh concept to traditional Yakiniku joints. At Rocku Yakiniku, guests could savour the classic Japanese charcoal grill experience in buffet style. Rocku Yakiniku has a few things up their sleeves that set them apart from the other BBQ restaurants. It is the first of its kind to incorporate live and modern entertainment in a casual sit-down BBQ.


The corridor leading to the dining area is flanked by various Halloween figurines/items, sake bottles and containers. It's Halloween month, the restaurant has transformed into Halloween themed, once you enter the restaurant, you will feel like am i in a "Haunted Restaurant"?!! Not just the restaurant, even the staffs also dressed up in Halloween costume and put on scary make up.
Live Band in the house to entertain your dinner gathering
Cozy and spectacular ambiance
Photo with the clique at Rocku Yakiniku Charcoal Grill Japanese Restaurant
Halloween themed at Rocku Yakiniku Japanese Restaurant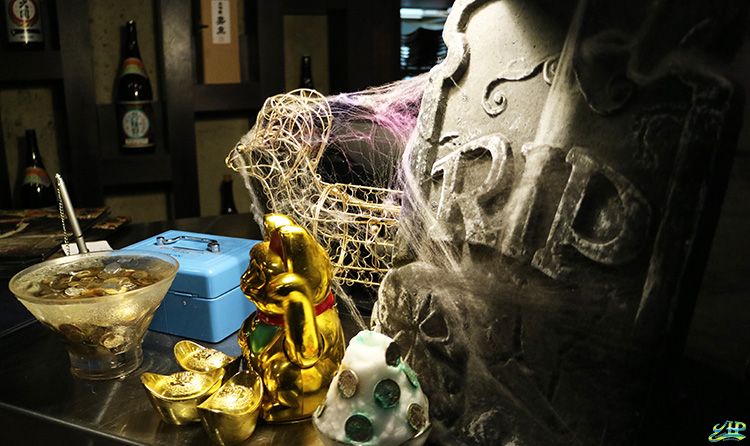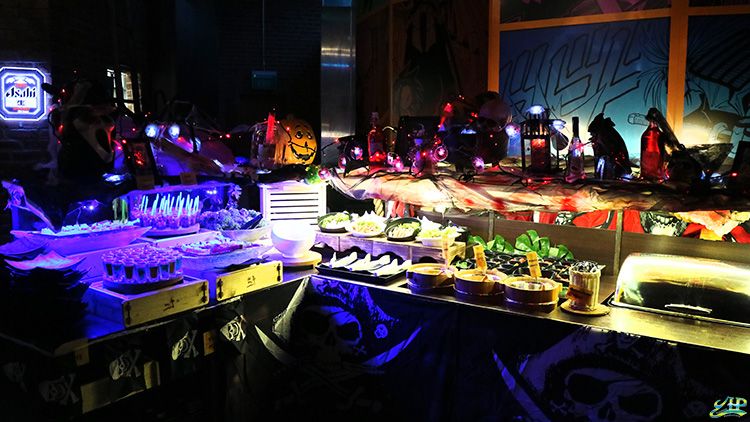 Halloween drink: Strawberry-Lychee cocktail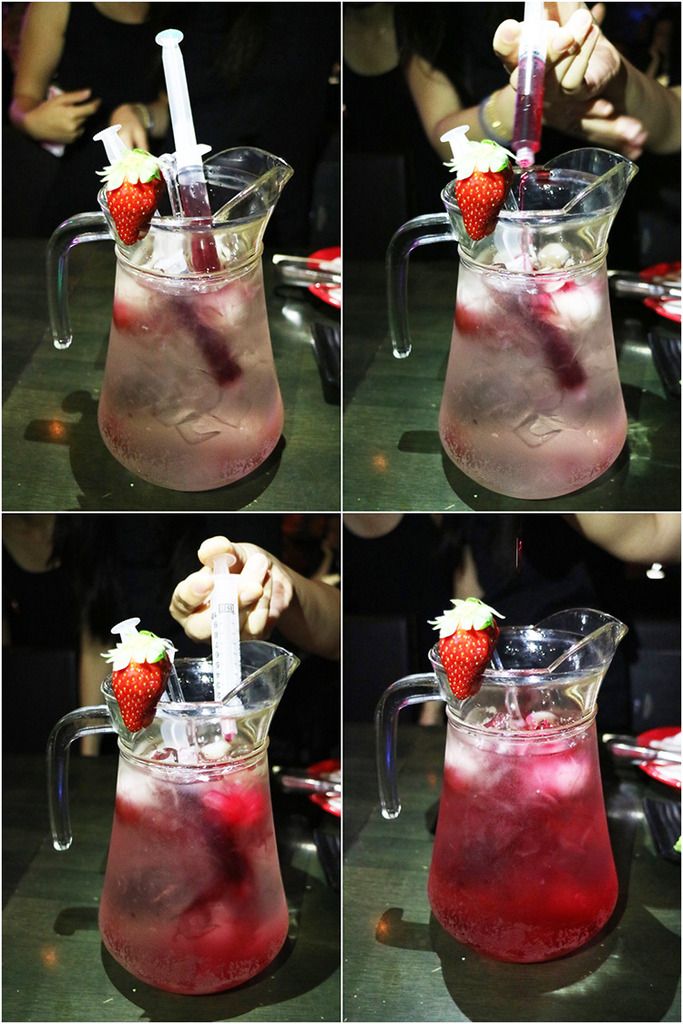 One of the common problem about BBQ restaurants is, you will walk out of the restaurant with BBQed smell!! Even in those with huge smoke suction vents installed. But Rocku Yakiniku acknowledged this problem and tackled it right at the root by installing the suction system around the grill instead of at the top. It was completely smoke-free.
OMG!! Look at the wide spread of raw seafood ready to be BBQed!!


This is definitely value for money because of the generous amount of seafood served. The seafood are definitely top quality and fresh. It consisted of salmon, prawn, squid, green mussel, and crayfish.
Starting of the BBQ, the charcoal was burning extremely hot so it would only take seconds for the thinly-sliced meat to cook on each side.
BBQed salmon was my favourite out of all food items, as it was the first time i trying it in BBQ way, and you rarely see salmon to be BBQ-ed!! After bbqed salmon, the taste was marvelous. The salmon was melt-in-your-mouth texture. I highly recommend that you try it.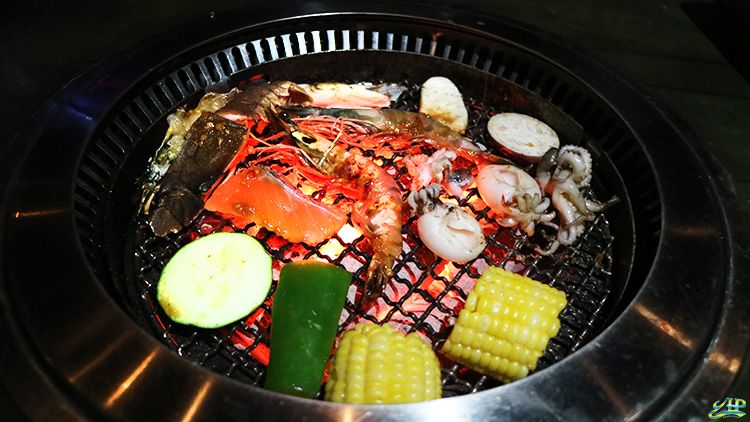 Beside seafood, the meat was also the highlight of the meal The meat combo consisted of, Beef chuck tender, beef short ribs, pork belly, pork collar and chicken. The taste of the beef is amazing, it give you fly to heaven!!
Group photo and call it a day!


Something not to miss out, During this Halloween special promotion they are having, Horror-ween, it also includes crayfish, salmon sashimi and hotate. There's specially curated food items made available at the buffet counter.
Rocku Yakiniku Japanese Restaurant Buffet Pricing:
Weekdays: S$30.90 ++ and Weekends: S$37.90++
Rocku Yakiniku Japanese Charcoal Grill Location:
201 Victoria Street #04-06 Bugis+ Singapore 188067
Opening Hours:
Monday to Thursday: 12.00pm to 3.00pm | 6.00pm to 10.00pm
Friday/ Eve of PH: 12.00pm to 3.00pm | 5.30pm to 11.00pm
Saturday: 12.00pm to 11.00pm
Sunday/ Public Holiday: 12.00pm to 10.00pm
Contact: 6634 3313