Woohoo! Why so crowded at Singapore Marina Bay Floating platform? Yes! It's River Hongbao 2012 (春到河畔迎新年新加坡2012大游园)! It has been open for public since at the start of Chinese Lunar New Year Eve and it will open till this Sunday (29th Jan).
Chinese New Year Day 6! My friend's William and I will be bringing you to visit the River Hongbao (春到河畔). In the mood of Chinese New Year festival season, River Hongbao has increased its creativity of display and more opportunities for public to hold the photoshoot there.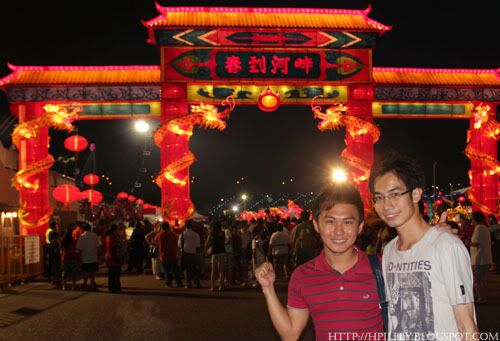 As the year of Water Dragon, many of its theme display were related to dragon including Lion and Dragon dance performances allocated at certain timing and places. Many talented artistes' performances had also lined along the street of Marina Bay Floating platform.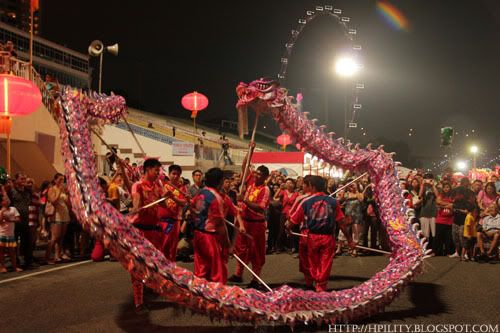 Let's Step into the Spring Moment
Welcome to River Hongbao 2012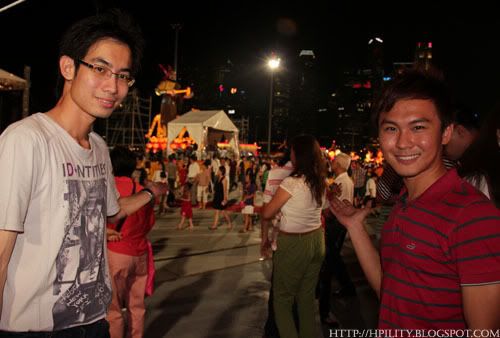 The River Hongbao display this year includes, Celestial Dragon, Chinese zodiac, Wishing Well, Fortune God and the Spring Flowers decoration help to enhance the Lunar New Year atmosphere. Likewise many people will love the tall and huge God of Wealth which has been spreading his "Gold" for the past few days!
Hear the spring sound from the beautiful Parrot
Aunty and Uncle trying to catch their "God" from God of Wealth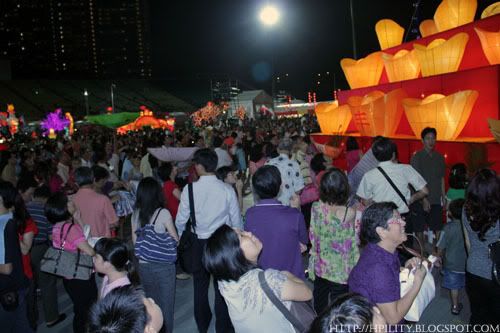 The Yuan Bao is "So" Heavy! Hahaha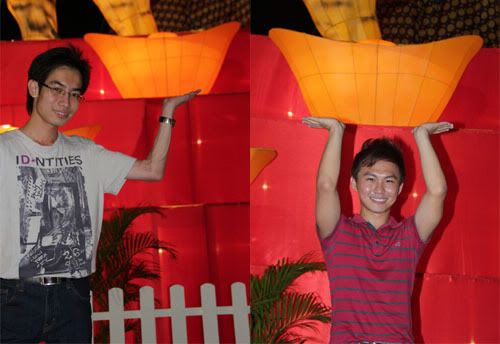 12 Chinese Zodiac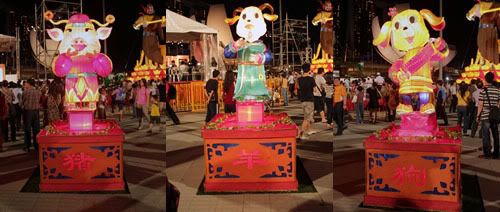 Took a picture with my Chinese Zodiac! Yes I am Year of Horse!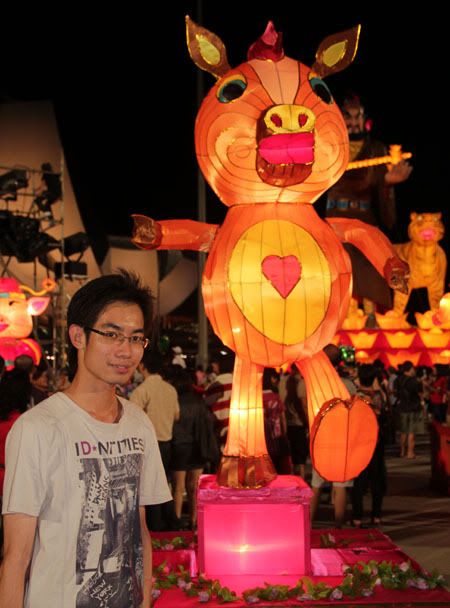 Wishing well is the most exciting part whereby people throw their coin and trying to hit the bells. It's not an easy task to hit the small bells therefore this also predict how lucky this year you are! Haha… Good Luck Good Fortune Good Health!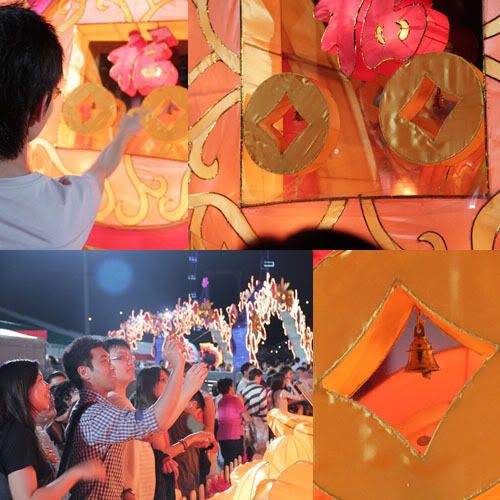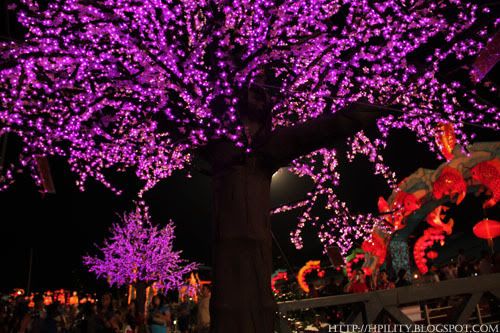 That's all for today! I hope you guys have a fun and interesting night by visiting the River Hongbao 2012 (春到河畔) with your family and friends. Hurry goes there and captures your exclusive photo experience with the uniquely Chinese New Year display. *Smiles*