Sponsored post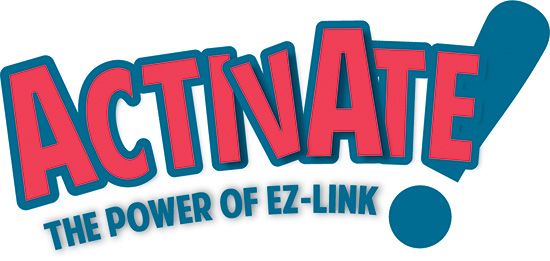 Have you guys heard one of the best kept secrets in town? It helps you manage and protect your funds and it gives you special deals with various products and services in town. To top it off, it's all FREE! All you have to do is 'Activate!'
'Activate!' is a programme by EZ-Link that extends a selection of value-added, complimentary services to all holders of adult ez-link cards. All it takes is a simple one-time registration.
EZ-Manage
Are you someone who closely watches your expenses? Activate!'s EZ-Manage feature will let you check on your transaction history for up to three months! Simply download the EZ-Link mobile app on your smartphone or go online after you have registered your card to check your transaction history! No more queuing up at the General Ticketing Machine (GTM) or Add Value Machine (AVM) at MRT stations.
What if you misplace your card? EZ-Manage also allows you to block usage by calling the EZ-Link customer service line and reporting the loss of your card. Monies stored on your lost card will be refunded to you. All cardholders can register up to three cards at one time on EZ-Manage; you can also deregister one and replace it with another at any time.
EZ-Protect
EZ-Protect enhances registered Activate! members with coverage against unauthorized usage of funds. How does it work? Between the time when you make a call to EZ-Link to block the card and the time before the card is successfully blocked, EZ-Protect safeguards you from the unauthorized usage of up to SGD $10.
EZ-Protect works with ACE Insurance with a safe and secure system which verifies customers' personal particulars and prevents unauthorised users from making fraudulent claims.
EZ-Deals
EZ-Deals come with Activate! All ez-link cardholders are entitled to merchant benefits! All you have to do is simply use your ez-link card for public transport and thereafter visit relevant merchants to purchase products or services. Hence, it's time to Ride, Shop and Save now!
How to register?
Step 1: Go to www.ezlinkactivate.com.sg,
Alternatively, you can sign up using the EZ-Link app available at the following app stores:
Step 2: Click on the button
Step 3: Register your details
Step 4: Enjoy the benefits of Activate!
From 1st to 30th June 2013, signing up with Activate! gives you a chance to win up to S$3,000 worth of CapitaLand vouchers! What are you waiting for? Sign up now at http://ezlinkactivate.com.sg. Terms and Conditions apply.