Hi Readers! Welcome back to my blog! If you are a student, what's up after class? Shopping or Movie? Before doing all these, why not have a delightful meal first! Haha yup! If you are a student, this blog post is a privilege for you because today I'm going to introduce a student meal at Ramen Play Japanese restaurant.
Few days back, attended a food tasting at Ramen Play Bishan Junction 8. This was my first time entering to Ramen Play at Bishan J8, its restaurant building consists of 2 level story high and beautiful Japanese style design of its surrounding.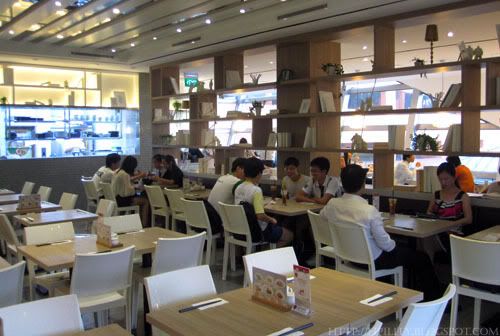 Well, 2 side dishes were been served first before it come to the main dish of the day. As you can see this picture below, it called as "Yaki Gyoza". It was a perfect crispy and chewy veggie dumpling where you can easily bite and swallow in.

Next side dish was one of their 'star dish' called "Crispy Dango" which also known as Chicken Balls. Haha… It looks somehow like the "Takoyaki Balls" but the taste was different. The texture of minced chicken balls deep fried to a crisp golden brown and gives you a juicy taste when your first bite on it!

It's time to play with your food! Yeah! Here comes the delicious main dish! All you need to do is just to flash your student identification card and you will be able to enjoy the student special set meal at Ramen Play. The student set meal cost at $8.80 which you can choose either Mustard Chicken Fried Rice or Tonkotsu Ramen and a soft drink.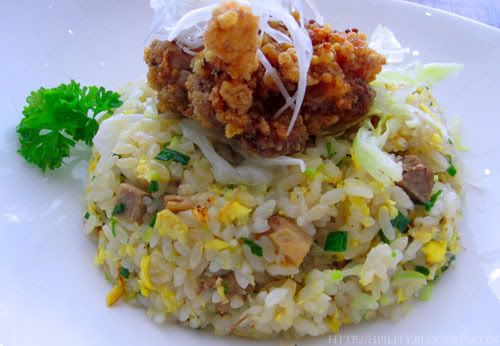 Mustard Chicken Fried Rice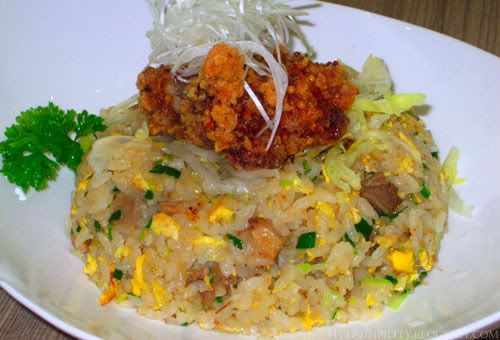 Tonkotsu Ramen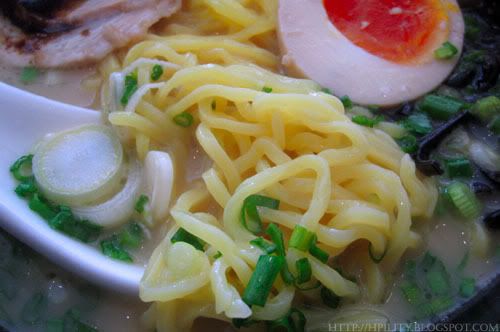 However, this promotion is valid only from Monday to Friday, except Eve of and public holidays. You may check out their website [Ramen Play] for more information about their meal and course dishes as well as the promotion price.