Last Friday, was invited to the Ramen Kagetsu Arashi, a Japanese popular Ramen restaurant in Japan and Singapore to try out their two exclusive new dishes Ginjiro ramen and Itameshi dry curry rice. My third time step into Ramen Kagetsu Arashi Restaurant and I am glad that they have release their new dishes to the public.


Already a hit in Japan and Taiwan, the Ginjiro ramen is a laborious dish but it is well worth the effort. Pork bones are simmered over long hours so that their natural sweetness can be extracted. Dried bonito, kelp and several other ingredients are then tossed in to achieve that flavoursome goodness. Highly addictive, this Kagetsu Ramen original is rich in collagen and a definite must-try.


The dry curry rice is a brand new offering by Kagetsu Ramen. A blend of spices lends a moderately spicy punch; even those who cannot take spicy food will relish the perfumed mixture. The rice is slightly scorched to create a crispy texture and smoky aroma. Resting atop the rice is a wonderfully prepared egg, fragrant and cooked to perfection.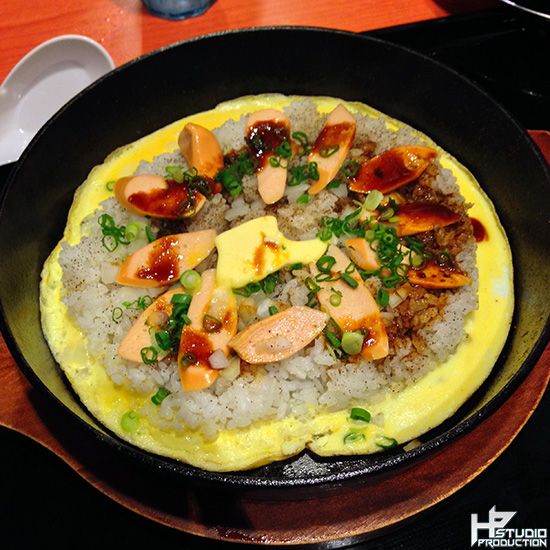 Try it now!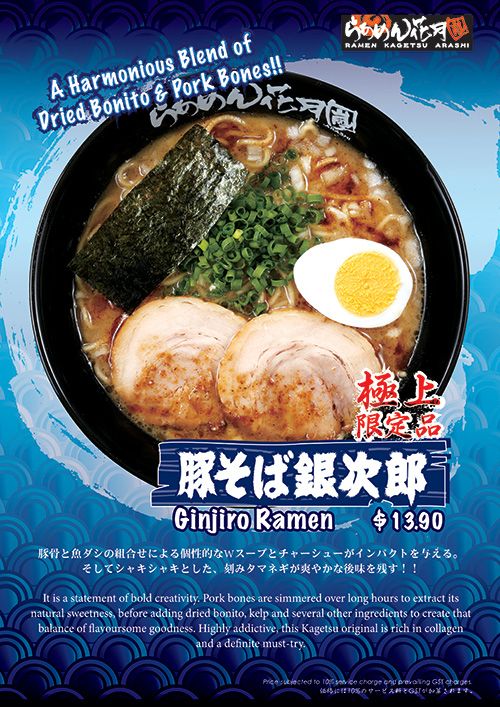 Ramen Kagetsu Arashi Restaurant Locations:
The Star Vista – 1 Vista Exchange Green, #01-41,
Singapore 138617
Telephone : 6339 0335
Operating Hours : 11:30 AM to 11 PM (Fridays, Saturdays and eve of Public
Holidays)
11:30 AM to 10 PM (Weekdays)
Tampines 1 – 10 Tampines Central 1, #02-09/10, Tampines 1
Singapore 539536
Telephone : 6854 0335
Operating Hours : 11:30 AM – 10 PM
The Cathay – 2 Handy Road, #B1-01/02/03, The Cathay
Singapore 229233
Telephone : 6736 3055
Operating Hours : 11:30 AM – 10 PM