Woohoo! Pirates of The Caribbean: On Stranger Tides movie is going to release in Singapore soon and here your chance to win yourself a prize as well as a pair of gala premiere tickets by joining this Jump on-board the Queen Anne's Revenge and complete the "All Aboard" contest here: http://facebook.com/AllAboardSG
Yup! Before writing this post, I did a "Jump on-board" on their facebook page! *Hope can win some prizes* hahaha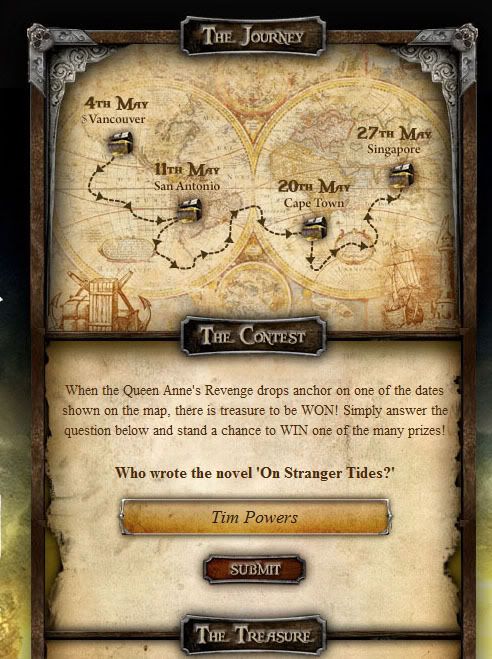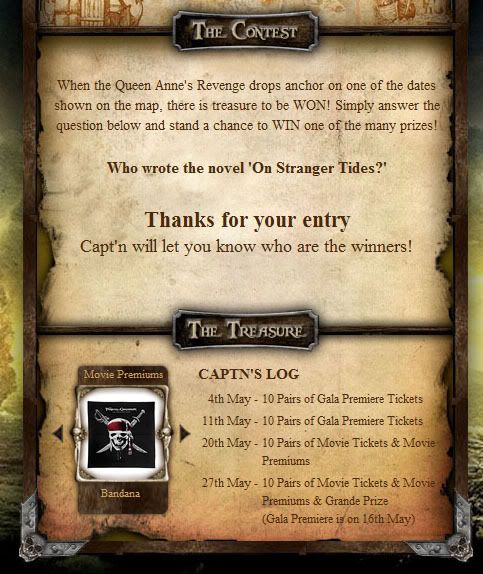 So now, I will share with you people, why I should win a pair of tickets to Pirates of the Caribbean On Stranger Tides GALA PREMIERE! There are few reason below, keep scrolling and see!
First reason, of course is because of Capt. Jack Sparrow who cast by Johnny Depp! Very funny guy as you can see in the trailer and as in this Pirates of The Caribbean 4, he going to bring you into the next adventure of his pirate's experience!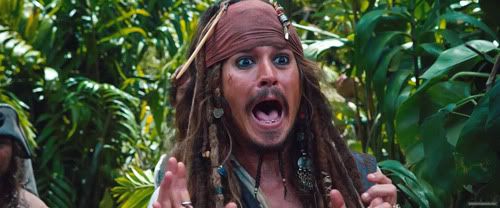 Next, because of pretty Angelica cast by Penelope Cruz! I think that Capt. Jack Sparrow and Angelica has the great team up in this movie. haha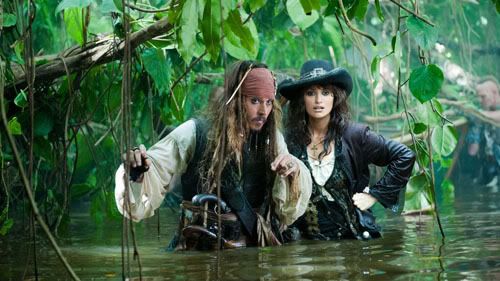 It seem like Capt. Jack Sparrow is in trouble

Third reason, from the movie trailer itself, I knew that this movie going to be interesting with the fight against the stranger tides… I want to know the ending of Pirates of The Caribbean 4!

Yes! Pirates of The Caribbean have mermaid!!! Therefore, my fourth reason is because of the beautiful and sexy mermaid cast by Astrid Berges Frisbey and in this movie, she was named as Syrena! Nice name right!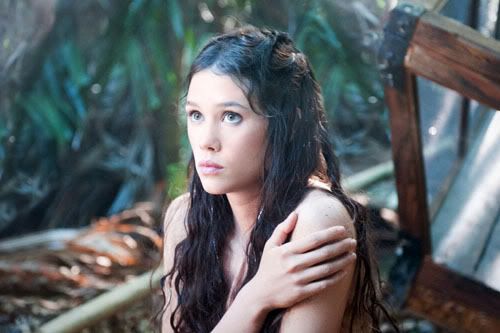 Of course I want to see other alluring mermaids too! haha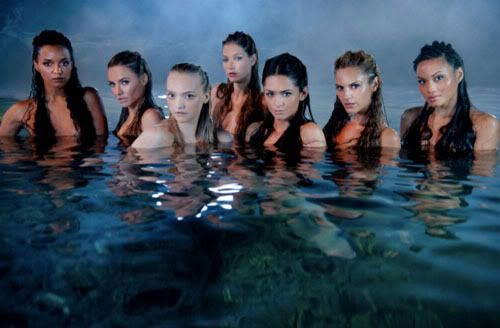 Last but not least, if you have followed my twitter, you guys will know that recently I keep tweeting about the "Pirates of The Caribbean" music! Yes! Love its catchy music which composes by musician Hans Zimmer and Rodrigo y Gabriela. *Click and Play the video*
Pirates of The Caribbean 4: On Stranger Tides – Piano Solo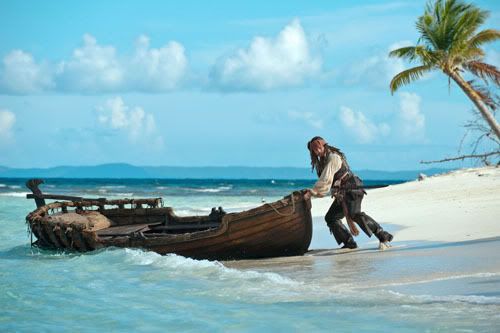 Pirates of The Caribbean 4 Movie Synopsis:
Produced by Jerry Bruckheimer and directed by Rob Marshall, "Pirates of the Caribbean: On Stranger Tides" captures the fun, adventure and humor that ignited the hit franchise — this time in Disney Digital 3D™.
Johnny Depp returns to his iconic role of Captain Jack Sparrow in an action-packed adventure. Crossing paths with the enigmatic Angelica (Penélope Cruz), he's not sure if it's love — or if she's a ruthless con artist who's using him to find the fabled Fountain of Youth.
When she forces him aboard the "Queen Anne's Revenge," the ship of the legendary pirate Blackbeard (Ian McShane), Jack finds himself on an unexpected adventure in which he doesn't know whom to fear more: Blackbeard or Angelica, with whom he shares a mysterious past.
The international cast includes franchise vets Geoffrey Rush as the vengeful Captain Hector Barbossa and Kevin R. McNally as Captain Jack's longtime comrade Joshamee Gibbs, plus Sam Claflin as a stalwart missionary and Astrid Bergès-Frisbey as a mysterious mermaid.
Pirates of the Caribbean: On Stranger Tides
Catch Pirates of the Caribbean: On Stranger Tides Movie
Starting from 19th May 2011 and
Join the official Disney Studios Singapore
Facebook
&
Twitter
page!