Its my first time seeing election rally in live this year and I marked it down my day as an awesome and interesting Friday! Yup, straight after school today, I met my cousin QingYi and friend Terence to Yio Chu Kang (YCK) Stadium to see the PAP rally.
As my declaration, my purpose of blogging this blog post is not saying that which 'side' good or bad but I just sharing my first time live experience as a resident visiting the rally session. *If you read my previous post, you will know what I mean.*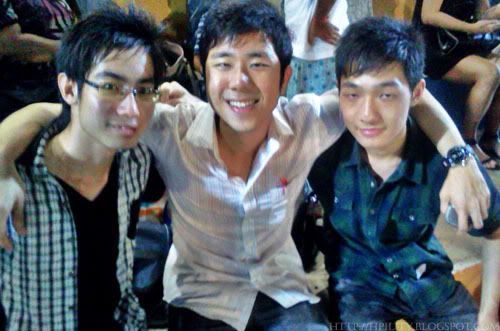 Before the election rally started, my friend, cousin and I were interviewed by the guy above from Power 98FM to talk about the election rally this year and comparing between the PAP and Opposition… Haha Yes! There were crowded by lots of PAP supporter! Everyone carried the enthusiasm feeling to cheer and support for their MP's.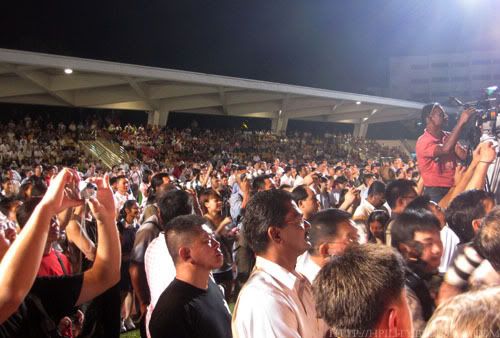 Soon later, PAP rally started! First time live seeing MP's having their rally speech in front of me. You can feel the different between watching online and on the spot of itself. Confident speech very important! I did enjoyed listen from 7pm till 10pm and I realise that through rally session, It actually make you understand more about what happening in now and in future.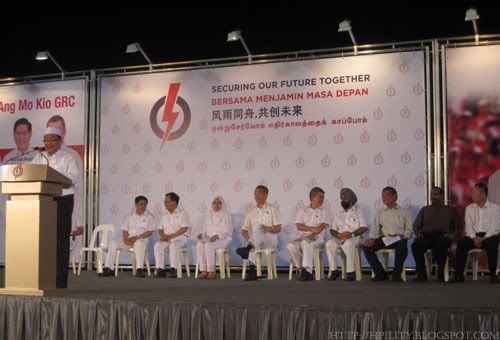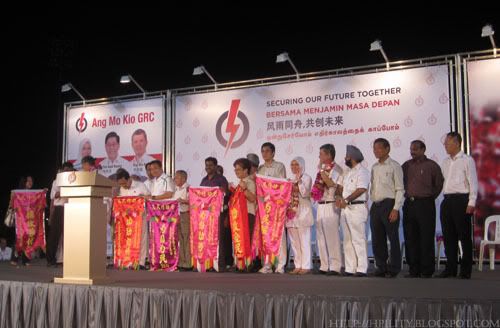 Anyway, it was a great chill out listening to MP's speech with friends and cousin. Nice meeting the 2 reporter from power 98FM too! I would like to attend more this type of rally session *IF any* Hahaha… Your vote may change the future, so do vote wisely people! *Smiles*