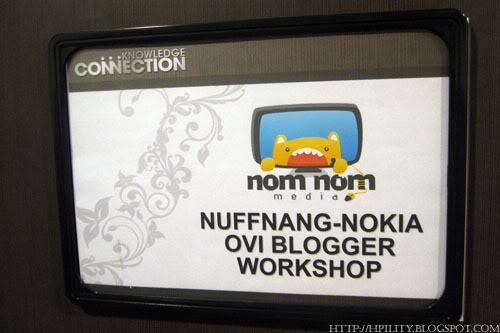 Hi Readers! 2 week back, i attended Nokia Ovi blogger workshop held by Nuffnang at suntec city! Yup It's an interesting workshop because it teaches you how to create your own blog application on the Nokia Ovi store.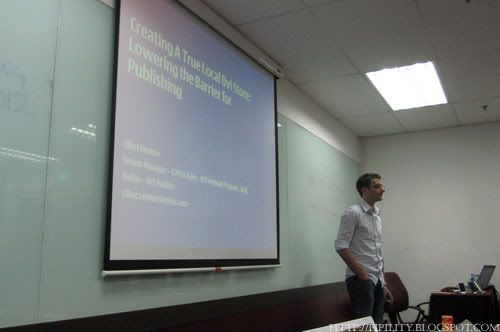 Instruction and live Demonstration was given us. It's nothing to do with programming!! haha.. Basically, is just clicking, uploading and some entering of information. Pretty simple right? Scroll down and see the instruction and you may start creating your own application at any time you want.

Create your app for ovi in minutes. It's free and get started now! First of all, you need to create an account at oviappwizard, followed by proceed the next few instruction given below here.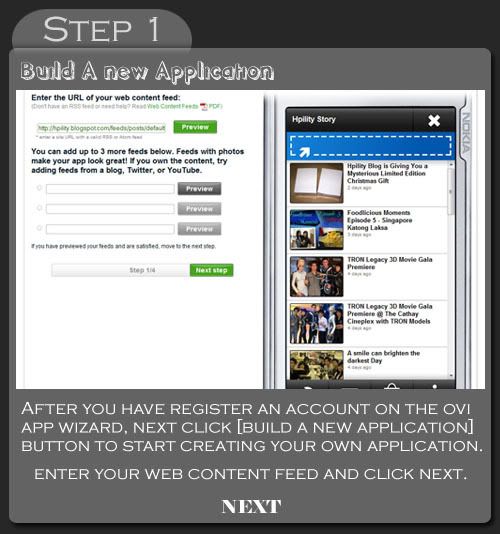 Yup! That's all you need to do and Congratulations! You have your own application now. Don't worry, your blog app will update automatically as you goes along..! If your friend does owned a Nokia phone, simply ask them to visit the ovi store and download your application.
Thanks Nuffnang for the invitation. Below here are some of the picture taken with my blogger buddy during the Nokia ovi workshop. Stay Tune for my next Nokia App Blog Post! *smile*
Took a picture with Elliot from Nokia Team