In celebrating the New Year with your family and your loved ones, Lavish JWEL Ice Cream now come in a Multipack of six sticks. Available in five fascinating flavors, each JWEL flavor represents a uniquely heavenly premium ice cream treat. Coated in thick, almond-flecked chocolate, every stick exudes its own indulgent twist to the classic flavors of Vanilla, Tiramisu, Double Chocolate, Caramel and Black Forest.


New luxurious JWEL ice cream is now available in a multipack of six for $10.90 at major supermarkets and hypermarkets. It is also available in single serves at the following outlets:
Selected 7-Eleven convenience stores ($2.95 per stick)
Cheers ($2.75 per stick)
SPH Buzz outlets and SPC stations ($2.70 per stick)
The multipack is available in the following variants:
– Double Chocolate
– Vanilla and Caramel (3 sticks per flavour)
– Tiramisu and Black Forest (3 sticks per flavour)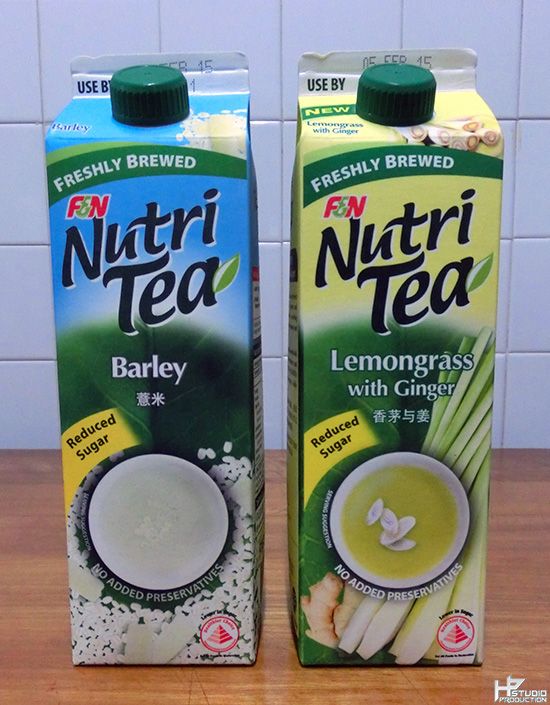 To prevent fever, indigestion, constipation and mouth ulcers for the upcoming celebration of Chinese New Year, it is time to restore the balance of your mind and body with F&N NutriTea. It comes in four great flavors, 'Water Chestnut & Sugar Cane', 'Barley', and 'Chrysanthemum with Wolfberry' and Lemongrass with Ginger'.
Drinking traditional Asian brewed beverages is one of the easiest ways to help the body maintain natural balance. With F&N NutriTea, you can now enjoy the freshly brewed teas at anytime and anywhere. It helps to prevent body heaty and is also a good source of essential minerals like selenium, phosphorus, copper and manganese which the body cannot produce.
F&N NutriTea is now available at all leading supermarkets and retail stores at selling price of $2.05 for 1-litre pack and $1.40 for 475ml handy pack.