Sponsored Post

Woohoo! Officially wish nEbO a happy 5th birthday! If you guys had read my previous, you people will know that nEbO is celebrating its 5th anniversary at Downtown East today (21/07). Thus, it was an entertaining weekend at downtown east with a group of cheerful nEbO members.
Today, Ngee Ann polytechnic student had conquer the place of downtown east square to hold their mini flea market known as special orange deals Bazaar. I am glad that every stall had its unique hand-made accessories to look out for and in every hour, lucky draw session was held to the winning lucky person.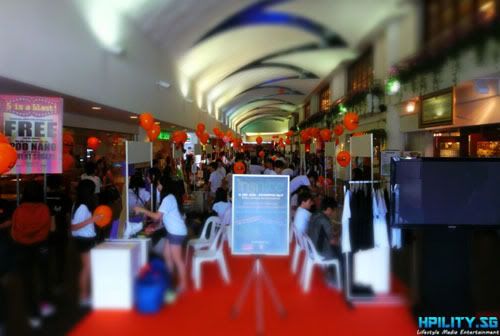 This is what nEbO 5.0 mean!
Cheerful nEbO Volunteer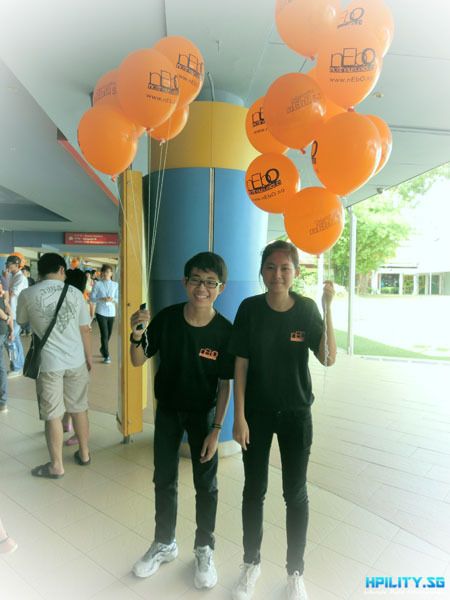 Street magician showing their magic trick

Fun game and activities happening on stage whereby participant can walk away with an attractive goodies prizes given by nEbO.

Next, to start off with the nEbO "5 is a Blast" celebration party, Enigma Magician who self proclaim himself name as "Andy Lao" had kick off with this awesome magic performance on stage and roving around showcase to the audience. *His magic trick is very entertaining*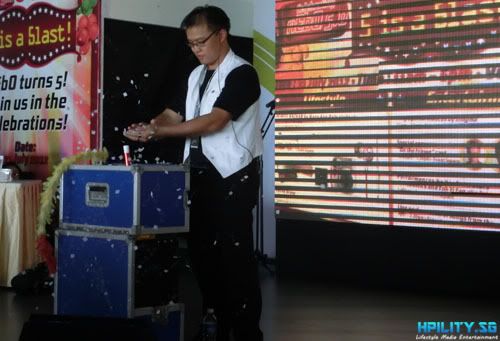 Yes! They have a crazy bidding session whereby audiences were most welcome to bid for their favourite items. Together with the Emcee hosting skill, the bidding moment goes as exciting as when the items of the price worth to the people who bid it.

Followed by, the special appearances of "On the Fringe" cast. Some short interview questions were given to the cast to know more about their filming experience and their future path. Likewise, stage games were held whereby the fans were able to get a close-up look with their favourite cast on stage.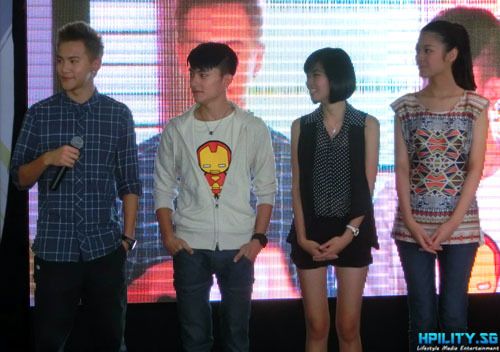 Youtube stars had make their way to nEbO '5 is a Blast' birthday ceremony

This birthday ceremony can't go without a short surprise to the youth audience there! Woot! Out of the sudden moment, huge groups of youth suddenly sing along with the tune of song. It was a surprise Singing FLASH MOB happened at downtown east!
School Choir and Singing clubs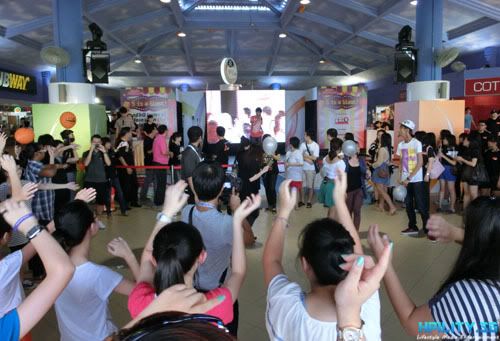 Call it a day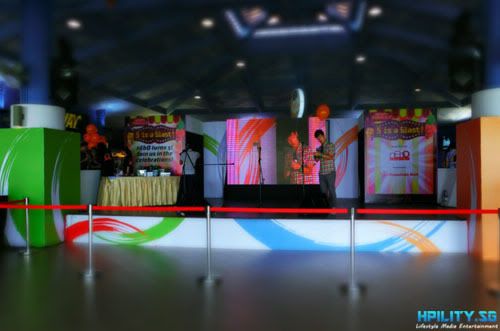 In addition, here is the nEbo promotion code you can use when you are signing up to become a nEbO member! Promo Code: [12NEBOBLOGGERJUL]. The promo code will valid from now till 4th August 2012. With the promo code, you are able to get extra LinksPoint than the usual sign up.
With this, I can see that nEbO had created an influence lifestyle experience to the youth nowadays. Well, if you are interested to be a nEbOian and live cheerful in your life. You may log on to
http://www.nebo.sg/nebo-card/
to sign up as a membership now! Each of us, our Youth moments are always the most precious memories! So don't miss out any golden opportunity in your life! *Smiles*