About 4 hours of sleeping on the comfortable bed, Sunny and beautiful blue sky appeared in the Morning. Clarence and I woke up to have our breakfast at the hotel international breakfast buffet restaurant.
The buffet restaurant had a nice dim light brownish ambient of its surrounding and there were many varieties of delicious Asian foods. Many people were queuing for their turn and I had a hard time in deciding what to eat in the Morning… However, I still choose to eat simple and light food for my breakfast and I go with the Sunny-side up egg and waffles and a cup of cold Sunkist oranges juice.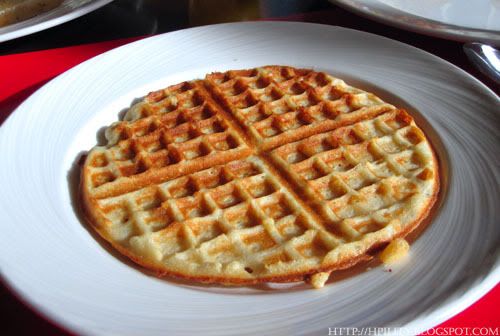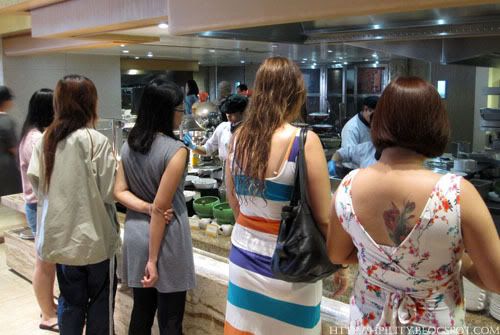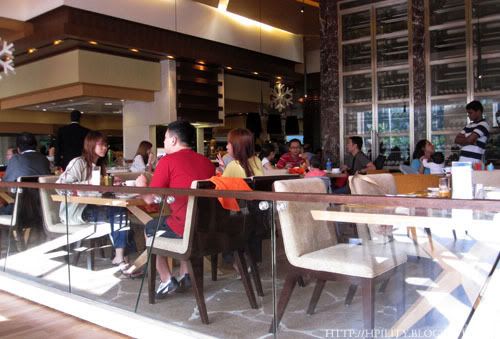 Time about 9.45am and we Nuffnanger SG group was about to start our Day 2 trip tour around the Kuala Lumpur interesting and historical places. We were gathered and having a short brief by the tour guides before on-board the shutter bus.
Picture with Marco, Issac, Clarence and Michelle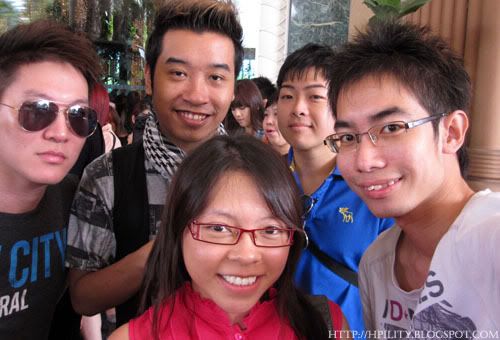 I carried my excited feeling toward the next part of the journey together with my friends on the same shuttle bus. First place we visited was the Istana Negara, the government sector where the 'King' and 'queen' living. We bloggers hold up our camera and start photo shooting at the place surrounding and below here were some of the pictures.
Clarence, Issac and Valentine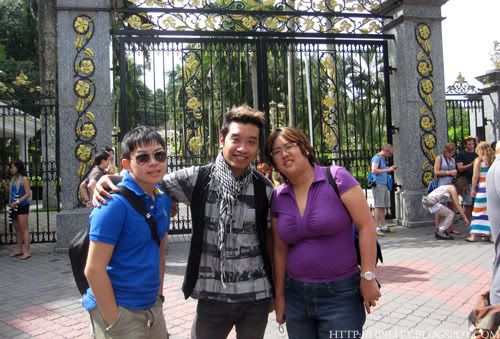 Samantha and Me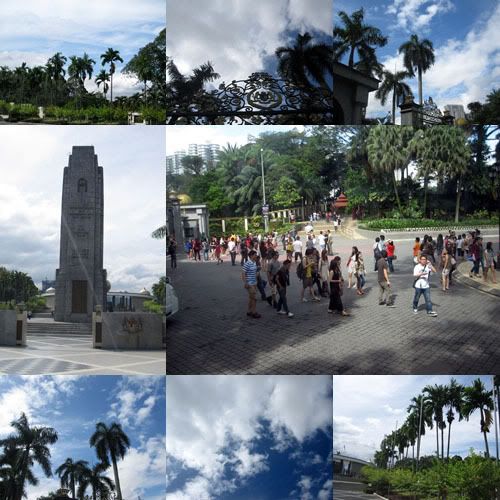 Next, we visited was the memorable historical place (Tugu Peringatan Negara Malaysia) where those statue representing the death of the people during the World War II. It was a clear blue sky patched with white cloud above and I love this kind of weather too!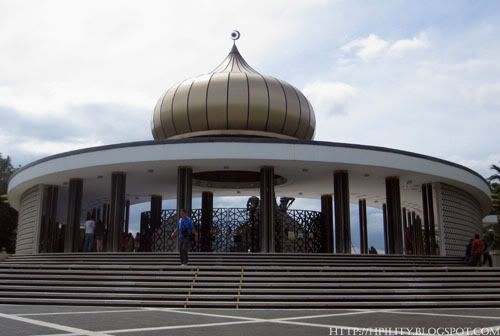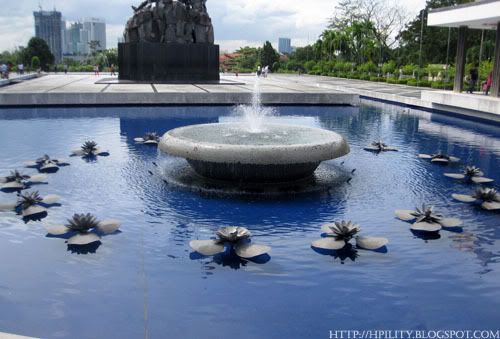 Clara and Esther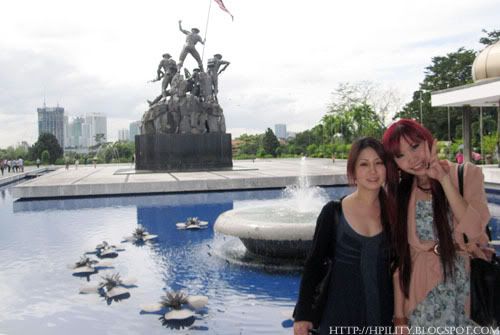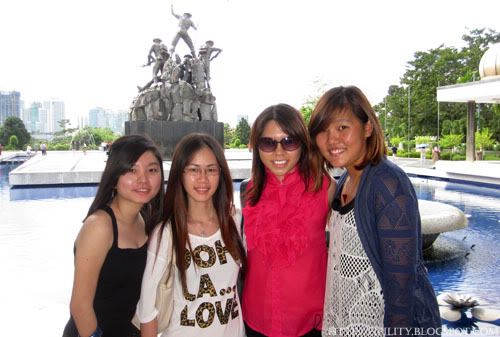 Picture with Thiang, Clara, Esther and her mum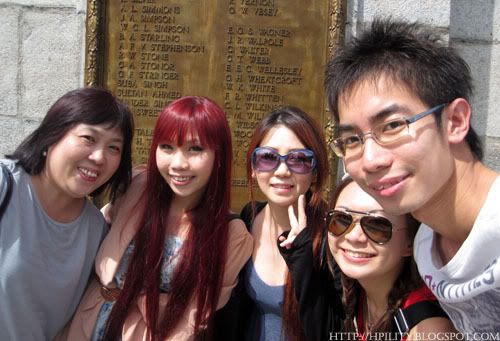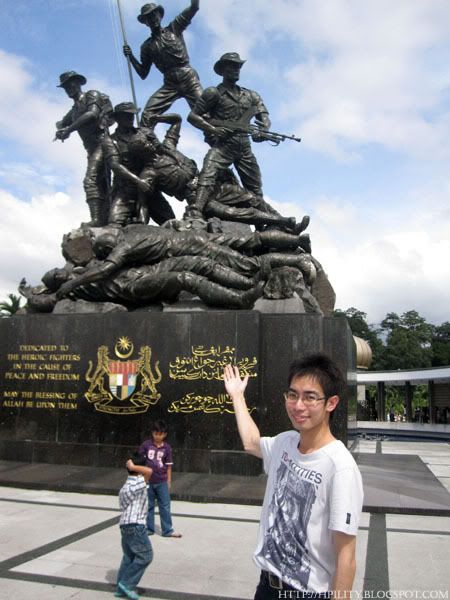 Followed by the next place we visited was the Malaysia famous tourist's attraction place – The Suria KLCC Shopping Centre. First time seeing the huge and tall twin tower in front of me and it was a cool experience for me. Clarence and I joined Nadia, Nadia Bf, Esther and her mum for lunch at the KLCC foodcourt. Well, it was a hard time for me to decide on what food to eat again… Therefore, I had to a decision to try out their Ayam Penyet set meal. In result, the Ayam Penyet meal taste extremely delicious!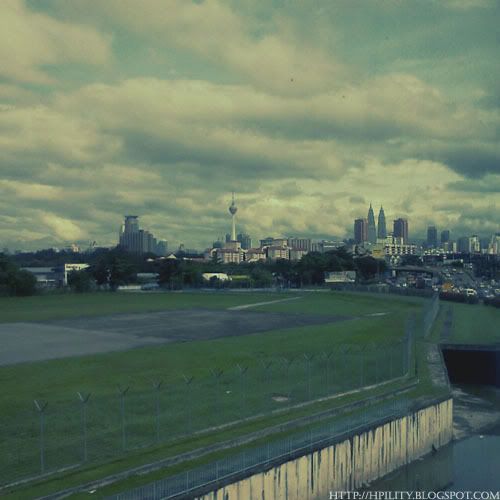 KL Twin Tower!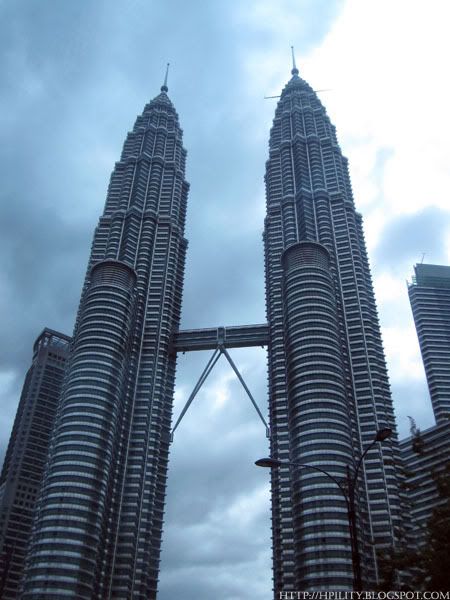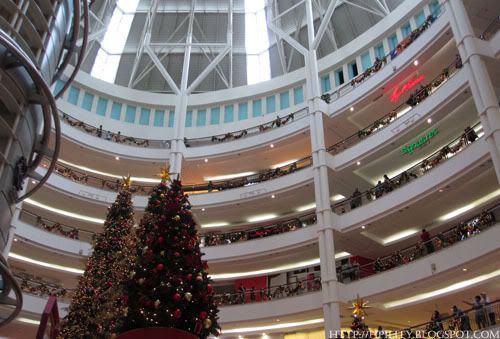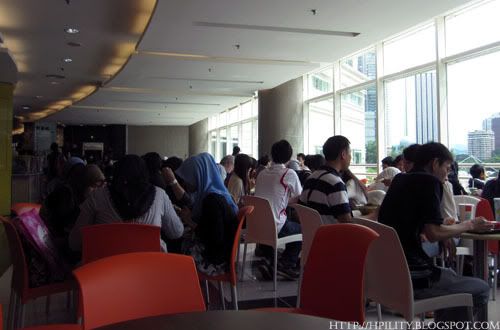 Delicious Ayam Penyet Meal at KLCC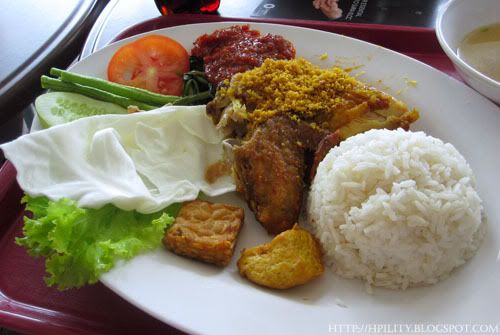 Since it was a free and easy tour trip, next we took a cab and went down to KL Pavilion Shopping Mall. It was a shopping mall selling many kind of branded stuff just like Orchard in Singapore. The price there actually not much different compare to Singapore but however due to some ending year sale promotion discount, it still make abit of different.


Yeah! It was Christmas season week and KL Pavilion has a great Christmas decoration around the shopping mall. Lovely Christmas tree, live singing performance and many photos taking opportunity inside the mall!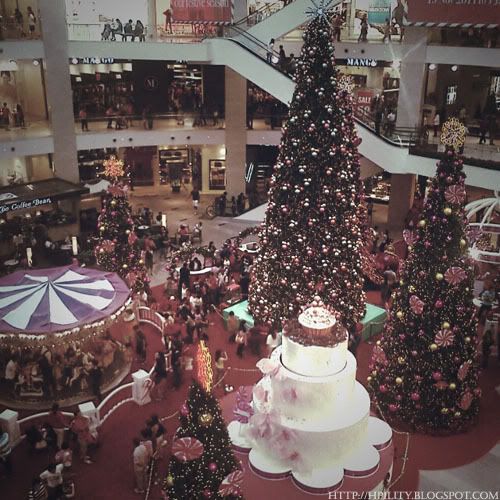 Clarence and I took a few hours to shop around the KL Pavilion and next we went to walk the street of KL! *We were worried because of the crowd* Yes!!! It's super crowded along the street and we walked from one shopping mall to another.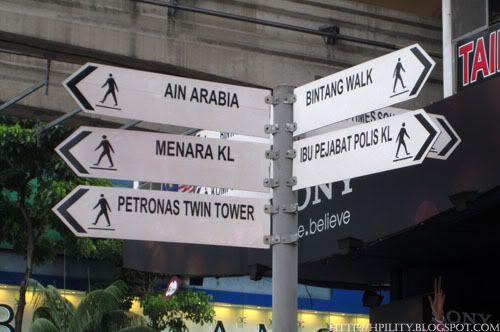 While walking toward the Sungei Wang Shopping Mall, passing by the KL Monorail, we saw two group of young gangster on the road shouting at one another… I was like… *WOW! Gang Fight?* lol… Never care about the two group and speeded up in our walking… Because we don't know what's going to happen next… Just keep it peace will do.


Sungei Wang Shopping Mall I love here because the things sell here were attractive and fashionable and the most important was its extremely cheap and affordable! We took a short walk around the mall and heading back to the KL Pavilion for our dinner gathering together with others Nuffnang Bloggers.
Its Dinner time! I had my dinner with a group of Nuffnang Gplus bloggers and a few HongKong Nuffies at the KL Pavilion Food Republic. Char kway teow and Sushi was our dinner of the night as we were craving for and well, it was my pleasure to try out the foods at Malaysia too.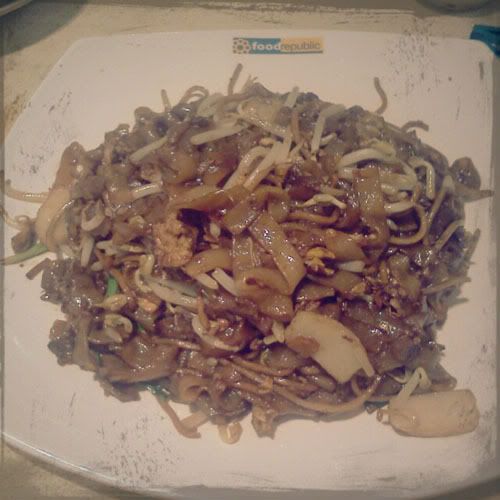 At night, we were told to proceed on to visit the G-Tower bar for the drinking session. Gang up with Noel and the rest of the clique at G-Tower bar for couple of hours. Woot! I had a great chat and meet up with my Malaysian friend's Jackie. It has been a long time since our last chat and very glad that to know more about Malaysia and the happening in Malaysia too.


The ending of my day two trip tour in Kuala Lumpur and the next post will be talking about the Day 3. Basically day 3 post will be more relaxing and memorable because it's our last day in Malaysia KL. Stay tune readers! *Smiles*