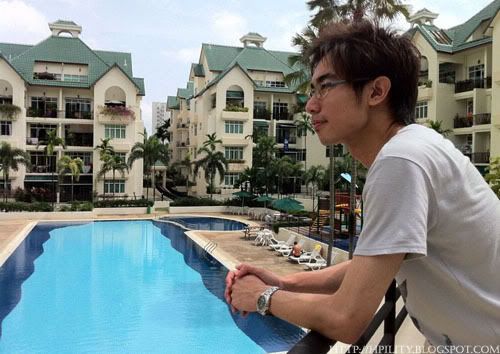 Hi Readers! Its a brand new week, how you guys been doing? For me, i started with my school this week with lots of assignment project and presentation. *kinda tired yet excited* 6 more week of studies to go before welcome the long holiday again.
Let's talk about new year resolution today. Well, last year past pretty fast, many things changed as days goes.. i have some new year resolution which i hope can come true this year and hope this year is better than last year! Top 3 Resolution:
First of my new year resolution will be flying oversea to Taiwan, Taipei. Taiwan was one of my favourite country and i never been to there before. Like their beautiful attraction scenery and landscape and also their delicious food over there. Maybe one day i will update my blog in Taiwan, however i still hope this dream can come true this year 🙂
Second: I want a good result for my exam! Yess! Studies is kinda challenging stuff in our daily life and i like to face challenge. Never hope for getting Top student in school but at least a Good grade in each module will do.
Third: Enjoy every moment in life! Life is short, Don't hesitate much, just enjoy every happening moment and preview it. Record and save all the good memorable memories in my blog.
Here the rest of my new year 2011 resolution:
#1 Maintain a healthy body
#2 Do well in my project and score well in my Exam
#3 Travel to Taiwan for at least 1 week
#4 Get more sponsored on new shirt
#5 Earn more and more $$$
#6 Get more blog readers
#7 Hope this blog can get some award again
#8 Travel to South Korea and Japan
#9 I want a Big Pen and Iphone 4
#10 Hope get a chance to take picture with Jay Chou (周杰倫)
That's all, will update more resolution if it come into my mind.. haha.. I'm still having soar throat… when will it recover? I want my voice back! Alright, shall stop here for today, more update coming up next! *Smile*